About this Product
A great addition to a jacket, sweater, knitted scarf or shawl.
These open like safety pins with an easy close, and work best with something that has an open weave or is felted. Not recommended for silk or fabrics that would leave a permanent hole.
El Granada, CA
Welcome to my online shop. Take your time and look around--I am an eclectic artist who weaves, knits, ice dyes, and makes jewelry--and I love color!
Contact Maker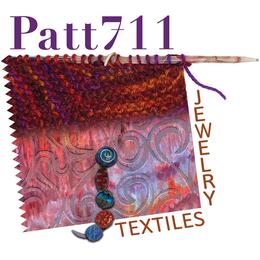 Meet the Maker
My name is Patt, spelled with 2 t's because I like to stand out from the many Patricias and Pats in this world.
Creating new, colorful art suits my multi-tasking lifestyle.

Born in San Francisco and raised on the Peninsula, I found knitting, then weaving as "indoor sports" after moving to the coast and experiencing summer's heavy coastal fog.
Vivid colors and textures drive my work as a textile designer. I consider myself eclectic — I knit, weave, felt, dye, and design and create jewelry. My passion is blending colors and textures into jewelry and textile designs while not following rules and doing the expected. I strive for wearable art pieces - my works are one of a kind. I create unusual pieces and prefer being ahead of the crowd rather than part of it.
Ice-dyeing led me to dye textiles for fashion designers. My work has sold in stores and at craft shows 4 to 5 times a year. I love the in-person selling, but like many artists, the pandemic forced me online, which has been a bonus because now I have new customers from all over the country.

I started online as Patt711 on Etsy and success encouraged me to add GoImagine.com with its new give-back concept. If you live in or visit the SF Bay Area around Thanksgiving, I also participate in Open Studios in November and that information can be found on our website: www.colonyofcoastsideartists.com
I hope you enjoy my art as much as I do creating it.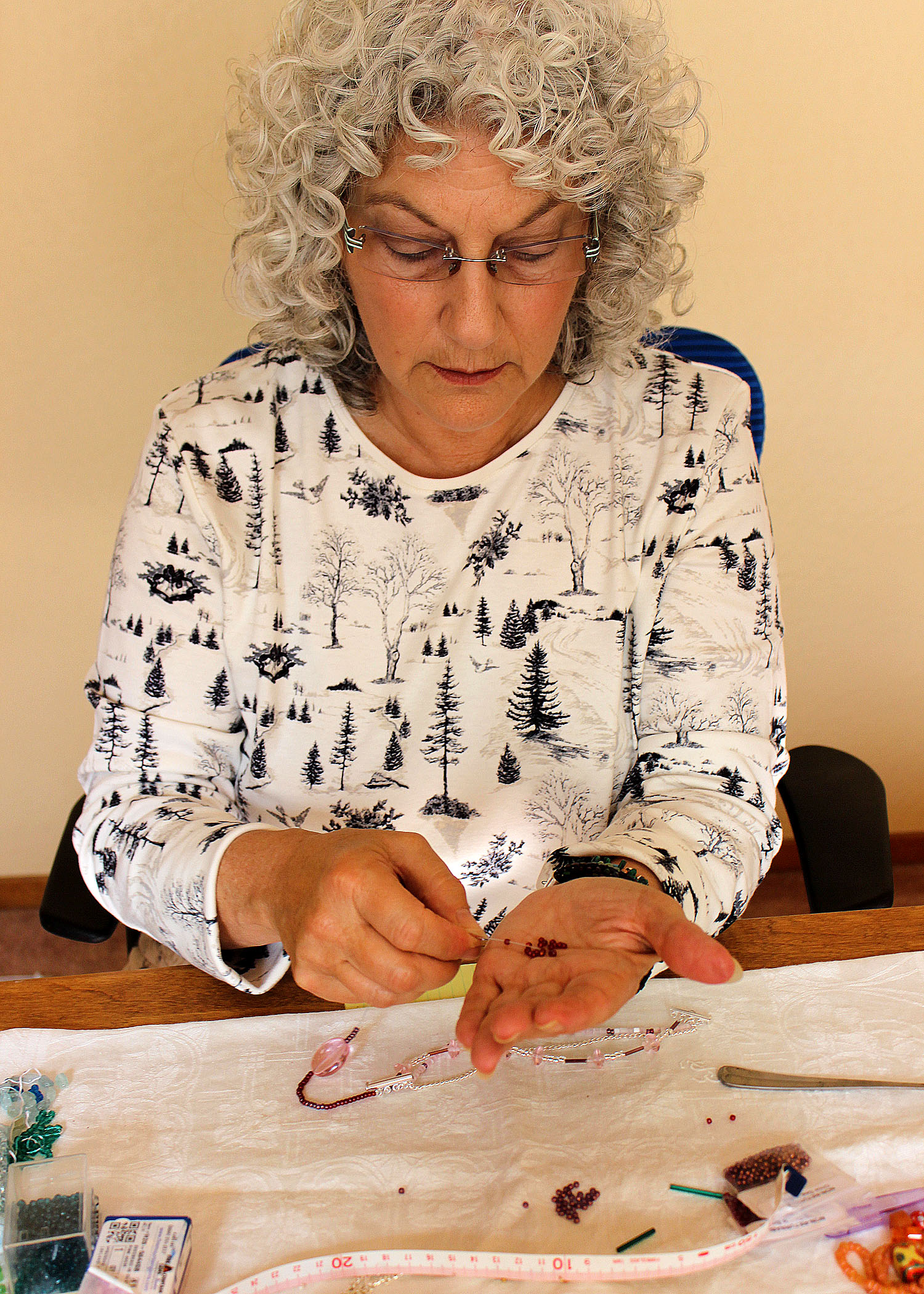 Shop Policies
Processing Time: My goal is to ship within 24-48 hours after purchase is complete during a regular business week. If something is commissioned and special ordered, I will give the buyer an estimated time for shipping.
Return Policy:
Contact me within 7 days of delivery
Ship items back within 21 days of delivery
I don't accept exchanges or cancellations (unless I haven't yet shipped), but please contact me if you have any problems with your order.
Conditions of return: Buyers are responsible for return shipping costs. If the item is not returned in its original condition, the buyer is responsible for any loss in value.
FAQ's:

Do I custom dye? Yes, I will gladly dye something for you. Because ice dyeing is very random and unpredictable, I cannot guarantee the outcome but I have had many delighted customers.
Please sign in so that we can notify you about a reply