by Randi Brown of Wee Crafty Creations
Creativity runs very deep in my family, but mostly I want to talk about my Grandma. Her name was Virginia, but her friends called her Ginger. She was an artist, a baker, a seamstress, and a creative mind. I am grateful to have learned so much from her over the years.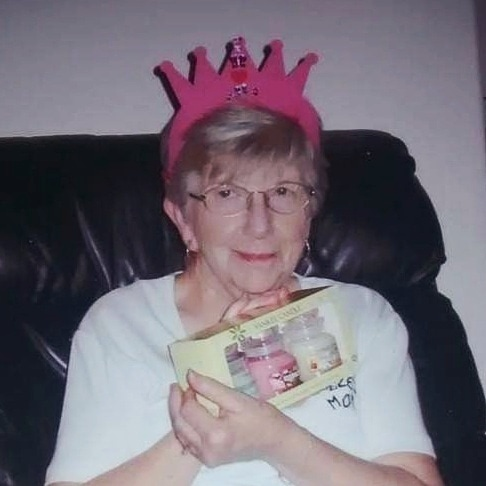 I remember my grandmother's kitchen very clearly in my mind. I have not seen that house in over 20 years, but I can see the brown tile flooring and big bay window like it was just yesterday. This was the spot where magic happened. My Grandma's house was the location of all family get-togethers. We would sit around the table creating crafts most Sunday afternoons.
My Grandmother could sew anything. We received so many compliments on our Stuffed Pumpkin Halloween Costumes! She was also into embroidery and made us teddy bears with our names on them. Every child in our family received one on their 1st Christmas. She also painted and personalized ceramic "piggy" banks for each of her grandchildren and great grandchildren.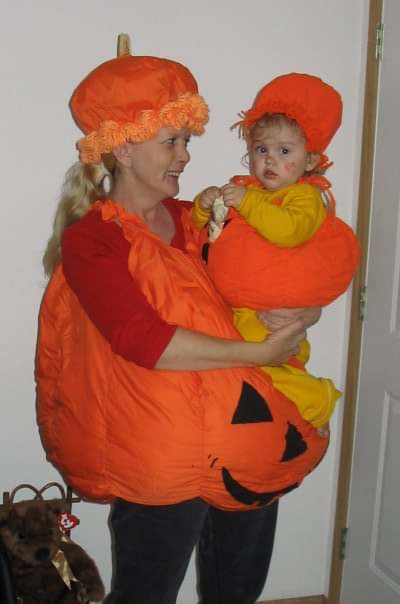 Ginger loved to cook and bake as well. She did not pass that talent on to me, though. I am an awful cook. Too much multi-tasking! She made amazing wedding cakes that not only tasted great, but also had beautiful details. I vividly remember a cake she made with a fountain flowing through it. She made her grandkids a special cake for our birthdays every year. We got to choose the type of cake, a theme, anything we wanted.
When I became a mother, I knew I wanted to pass down the crafty skills I had learned. My daughters liked doing crafts. They mostly enjoyed making beaded jewelry and anything involving glitter, but they never really had the passion for it that my grandmother and I had. They very much appreciated the Halloween costumes and other fun things that I made them. My daughters are very creative, mostly in writing, singing, and other arts.
It wasn't until my children grew up and I had too much spare time on my hands that I started getting serious about my crafting. I started scrapbooking and painting initially. I managed a thrift shop and made Halloween costumes to wear at work. I made enough costumes to wear a different outfit every day for 30 days straight!
One day, a friend saw one of my paintings I was proudly posting up on social media and she asked if I would sell it to her. This was the first time I considered making a business out of my crafts. I never thought that I might be lucky enough to do what I really love as a career. It definitely took a lot of fine-tuning and learning the hard way. WeeCraftyCreations was born in 2019 and I couldn't be more excited to continue doing what I enjoy most.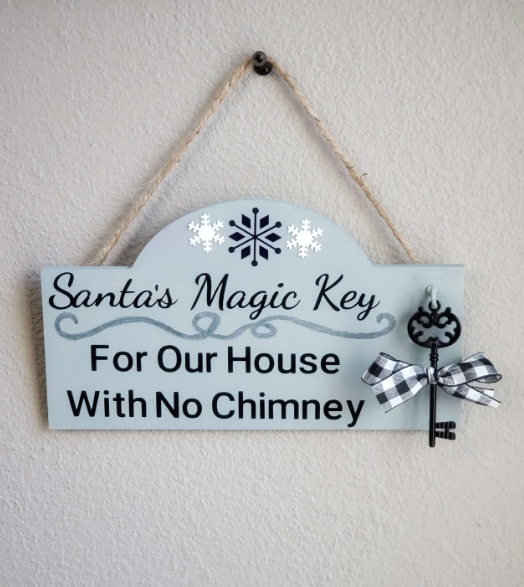 Each item my Grandma made was personalized and made special for the recipient. I think that is why I love special orders and custom requests in my Goimagine shop. I want each one to be unique and personal!
Times have changed and the world has moved on from the old ways, but I am very excited for the newest chapter in my life. I am now a Grandmother! My little Grandson is not old enough to do much crafting yet. I do believe he will be sitting around my kitchen table painting and creating art with me for years to come! His little sister, not born yet will be helping us to create in no time.
As a Grandmother now, I wish nothing more than health and happiness for my grandchildren. Deep down, I do hope one of them has the crafty gene and I can give them the type of memories Ginger gave me growing up.