Thanks for joining us to tell us more about your goimagine shop Designs by Marie Sophia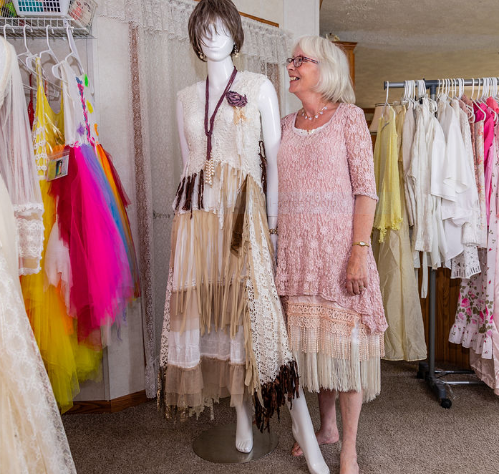 Let's start with the basics, tell us your name and where you are from?
Hi everyone, my name is Marie Sophia and I'm from Shell Knob, Missouri.
Why did you decide to become a maker? What led you to where you are today?
In the summer of 2014 I was in the UK for my daughters wedding when I had a dream about a little girl in a ragged, rainbow dress. This picture kept popping into my head. I decided to alter some of my clothes by adding colored strips into the skirt. Everywhere I went women raved about them so I made the choice to start making them.
I find our decadent, throw away society offensive. I make zero waste dresses with that ethos in mind. I use all kinds of things, taking interesting and use able pieces from not just clothes, but tablecloths and doilies, curtains, scarves, jewelry and anything I find that will look good combined with other things. A lot of the fabric and lace used is vintage or antique. I strive to create a unique item with minimal impact on the environment. Although it was never intended to become a "bridal store" many of my dresses are bought for bohemian, alternative style weddings.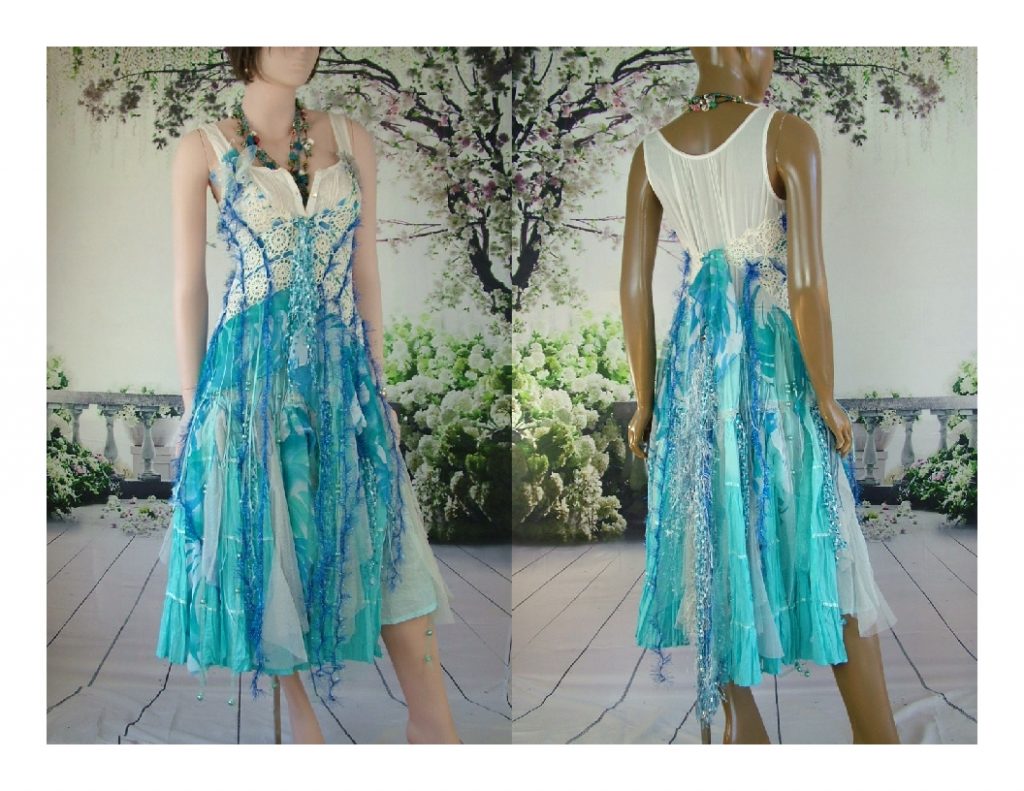 Tell us about what you make? Why did you choose the products and style you create?
I make, one of a kind, zero waste, hand made, bohemian style casual, special event and wedding dresses. I do this because it fits my code of recycling, creating something unique and beautiful from things that have previously been used and passed on. My style evolves over time but is mostly dictated by what I know works.
Where does your inspiration come from? What helps with your creativity?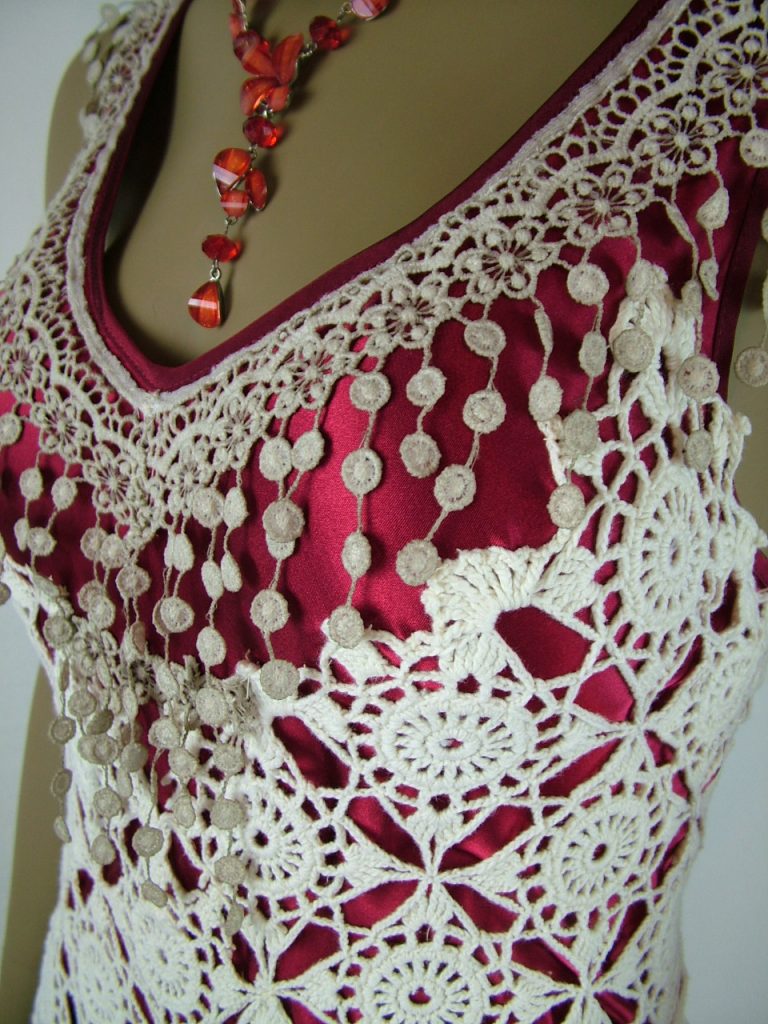 My inspiration comes from the colors and fabrics. I collect random items I know will work and group them together with similar colors, when I have enough I start a dress.
What does your creative process look like?
Each dress begins with a starter garment like an under slip, top, dress etc and when there are enough fabrics to complete a dress, I put the starter garment on a form and start pinning fabrics to it. I keep going until I love it, only then is it ready to complete.
What is your favorite product you make or material you work with and why?
I love natural fibers like silk and cotton, but use many different types in the dresses. Lighter fabrics tend to work best.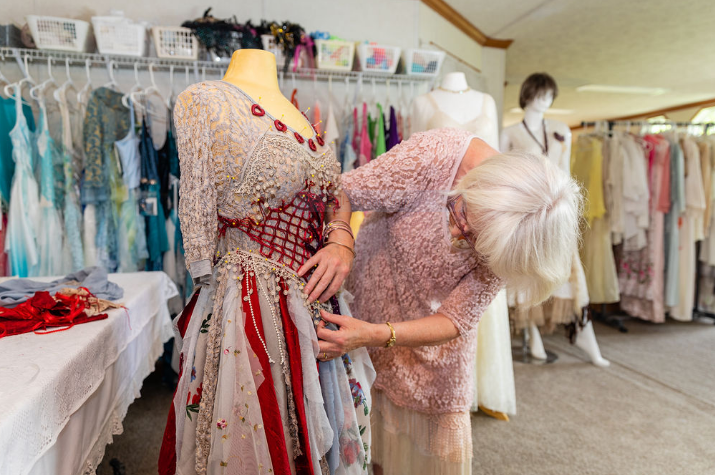 Is there anything else you would like to the world to know about you?
I was born and raised in Great Britain. I came to the USA in 2009 with very little idea of what I would do. My work evolved over time and is the best job I have ever had. I love my job!
Thank you so much Lori for sharing a bit about yourself. We can't thank you enough for being a part of goimagine and our new #caringeconomy