Please sign in so that we can notify you about a reply
You've just walked into your favorite neighborhood cafe. Coffee, cocoa, and vanilla beans blended to create the warm and inviting aroma of cappuccino brulee.
2.5 ounce soy wax melt (contains real coffee grounds, no shimmer)
Always handmade with love by me!
Wax melts are a wonderful flame free option.
It all begins with where I source the ingredients. Eco-friendly and clean ingredients are top priority. Each and every ingredient is purchased from an American based business.
Our supernatural soy wax is 100% plant based and sourced from US based farmers. Our soy is renewable, vegan, gluten free, toxin free, paraben free, and phthalate free.
Our fragrances are some of the best quality we could get our hands on and will always remain paraben free and phthalate free.
Finally, the wax and amazing fragrances are blended and hand-poured into our 2.5 ounce clam shells.
We NEVER test on animals. 100% Cruelty FREE!
Hello all. My name is Jill and I live in a small mountain town called Big Stone Gap, VA. I am a wife, mother, and dog lover. I grew up in Newark, DE and moved to the country when our son was a baby for a quieter life. The mountains sure have delivered. While I have enjoyed the peace and slower way of life, I did find myself wanting to find a hobby. I worked in direct sales selling candles and wax melts for years, because I, like most girls, had to have all the smell goods. So I decided I would attempt to make my own. I was not only successful, but found so much happiness in curating something that smelled so amazing. I then started making soaps and a few other things and became completely obsessed with making (in a good way LOL)!
So since have always had a passion for smell goods and have now found this love for creating by hand. I am so excited to share them with you! Handcrafting candles, soaps, wax melts, and more brings me such joy and I hope you feel the same way when you open your package.
XOXO,
Jill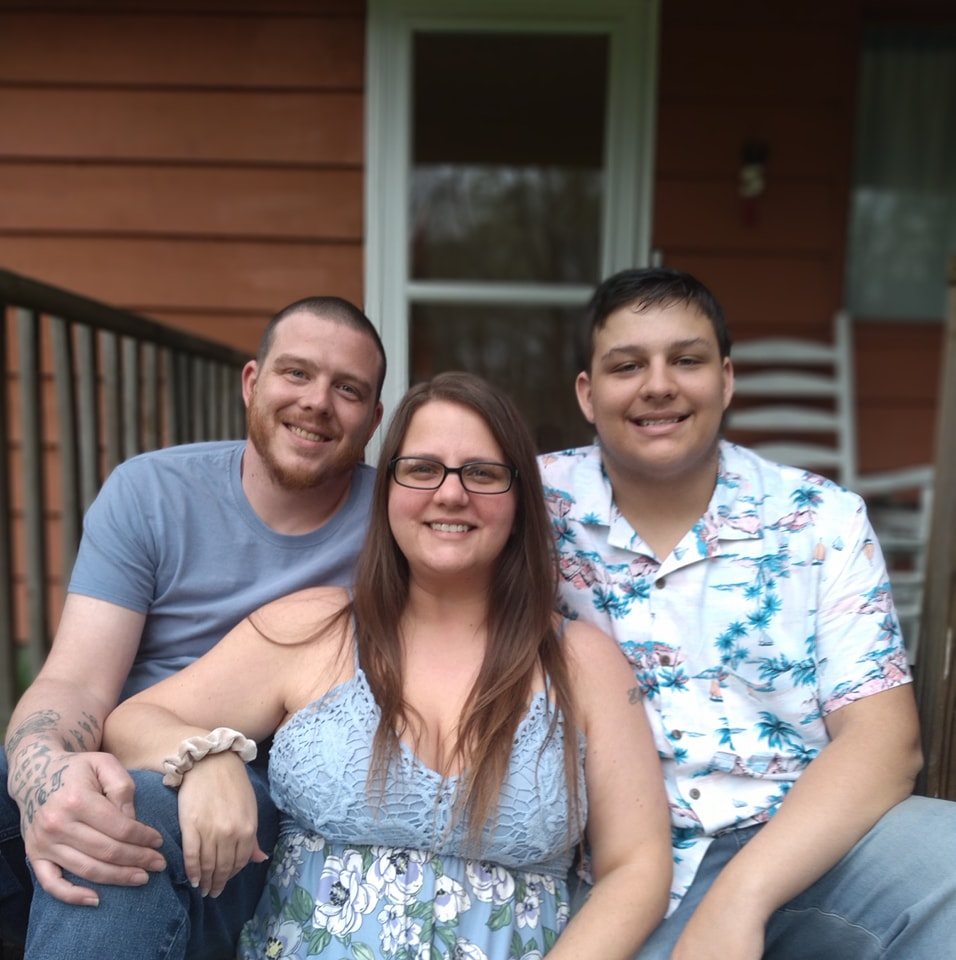 Thank you for supporting small handmade businesses. Please review product care instructions and other policies below.
Candle Care: Your candle has arrived and you can't wait to light it up, but let's chat for a moment. Wooden wick candles can be a little tricky if you aren't used to them. Make sure you trim your wicks 1/5 to 1/4 inch before your first burn, but be careful to not trim to short or the wax will drown your wick. Once you find the sweet spot, just maintain throughout your future burns. Always keep your wick trimmed and allow a full melt pool (wax melted to all sides) before you extinguish. Make sure your candles are burned on flat surfaces away from flammable materials, drafts, fans, etc. Since I use 100% natural soy, you will occasionally see frosting (white spots) on your wax. This is completely normal. Your product is not dried out and will melt just as beautifully. Our candles last approximately 50-70 hours.
Wax Melt Care: Simply pop out a cube or two of your scented wax melts and watch them begin to shimmer as they heat and melt. Our 6 pack of melts easily lasts 30+ hours.
Soap Care: Lather and rinse. To extend the live of your soap bars, we do suggest storing in a cold, dry area.
All products should be kept out of the reach of pets and children. Soap products many be sensitive to younger skin so use caution and test before full body use. Please review ingredients and avoid use if you have an allergy to any ingredients.
Processing Times: Orders are processed and shipped within 2-5 business days in most cases. Please keep in mind, this is the timeframe for me to process and ship. This does not include shipping times. I am not responsible for delays caused by USPS.
Return/Refund Policy: Returns are NOT accepted, however, if you order is incorrect or damaged, I will gladly correct the issue with a new shipment or refund. Orders that fail to arrive or are damaged by the shipping provider will sometimes require you to submit a claim with USPS.