Please sign in so that we can notify you about a reply
Gorgeous turquoise handwoven poncho; my own design. One-of-a-kind.

The beauty of this design is changing the look by turning the wrap front to back or sideways, giving you 4 designs in one. My signature piece incorporates anywhere from 7-10 yarns chosen for color, texture, and the quality of the yarn.
The poncho-shaped wrap goes over the head and is open at the sleeve. Seams are meant to show with hand-sewn X's down the sides or in front, depending on how the wrap is worn. One size fits most very comfortably.
I weave on a 6 or 8-harness floor loom and often design as I go. I choose the yarns first, but determine which comes next as I weave. I chose to leave weft ends dangling as a design element because it adds flow to your movements.
Be stylish as well as warm.
Great gift idea--no sizing necessary.
Yarns can include wool, cotton, rayon, bouclé, ribbon yarn, blends. Custom-made ponchos can be ordered for 20% more ($318) if, for example, you can't wear wool.
Care: Hand wash in cool, rinse, then lay flat on a large towel and roll up carefully to remove excess water. Dry flat.
Creating new, colorful art suits my multi-tasking lifestyle.

Born in San Francisco and raised on the Peninsula, I found knitting, then weaving as "indoor sports" after moving to the coast and experiencing summer's heavy coastal fog.
Vivid colors and textures drive my work as a textile designer. I consider myself eclectic — I knit, weave, felt, dye, and design and create jewelry. My passion is blending colors and textures into jewelry and textile designs while not following rules and doing the expected. I strive for wearable art pieces - my works are one of a kind. I create unusual pieces and prefer being ahead of the crowd rather than part of it.
Ice-dyeing led me to dye textiles for fashion designers. My work has sold in stores and at craft shows 4 to 5 times a year. I love the in-person selling, but like many artists, the pandemic forced me online, which has been a bonus because now I have new customers from all over the country.

I started online as Patt711 on Etsy and success encouraged me to add GoImagine.com with its new give-back concept. If you live in or visit the SF Bay Area around Thanksgiving, I also participate in Open Studios in November and that information can be found on our website: www.colonyofcoastsideartists.com
I hope you enjoy my art as much as I do creating it.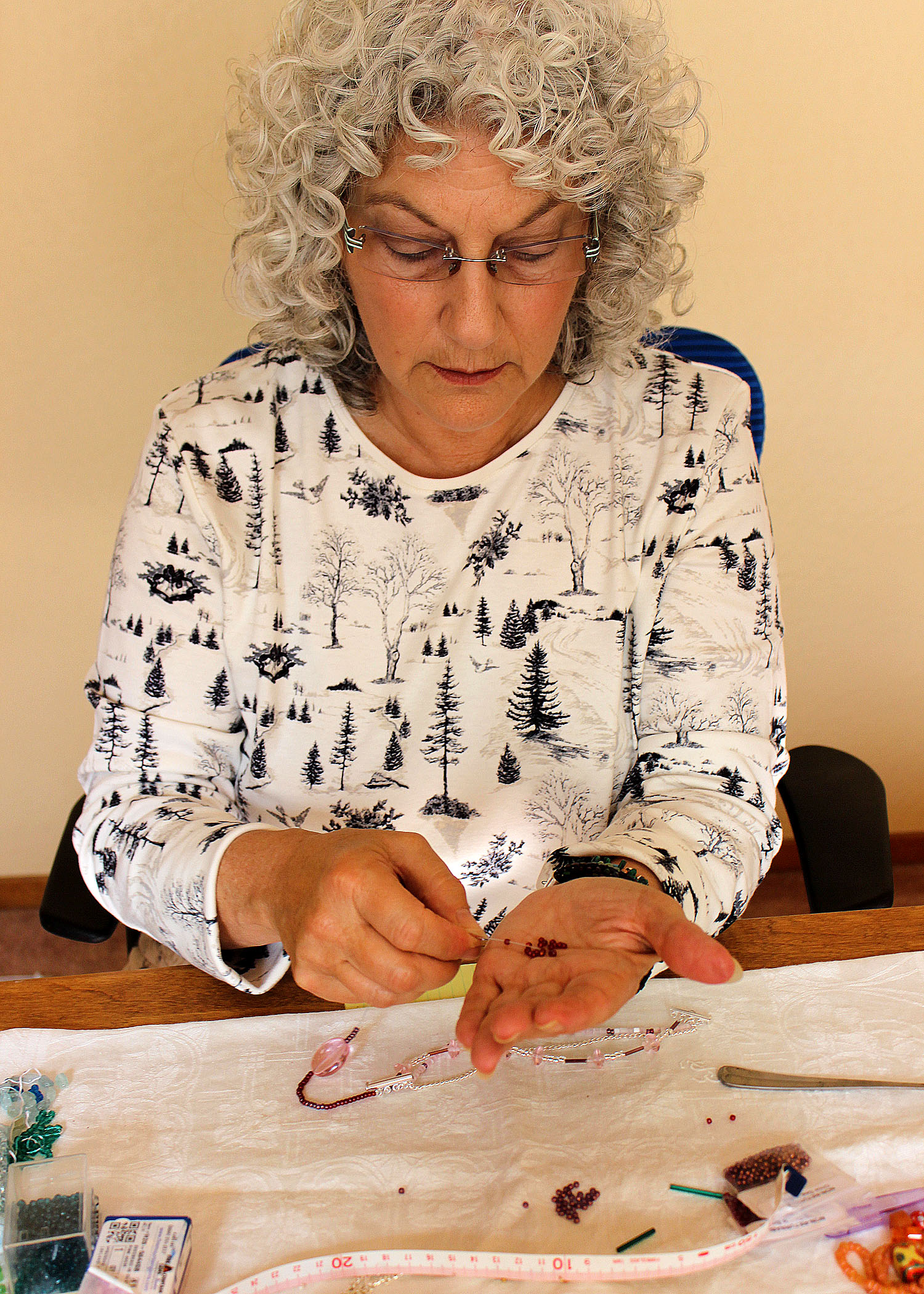 Processing Time: My goal is to ship within 24-48 hours after purchase is complete during a regular business week. If something is commissioned and special ordered, I will give the buyer an estimated time for shipping.
Return Policy:
Contact me within 7 days of delivery
Ship items back within 21 days of delivery
I don't accept exchanges or cancellations (unless I haven't yet shipped), but please contact me if you have any problems with your order.
Conditions of return: Buyers are responsible for return shipping costs. If the item is not returned in its original condition, the buyer is responsible for any loss in value.
FAQ's:

Do I custom dye? Yes, I will gladly dye something for you. Because ice dyeing is very random and unpredictable, I cannot guarantee the outcome but I have had many delighted customers.