About this Product
Corner fancy cut Chinchilla shelf- kiln dried pine- reversible smooth or ridged side
Vulcan, MI
We welcome custom orders of all kinds. 99% of our business is custom.Email us at mark@rietvelddesigns.com .
Contact Maker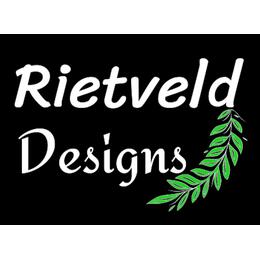 Meet the Maker
Rietveld Designs is a family owned shop located in Waucedah Township in beautiful Upper Michigan. Each item is created one at a time in the small shop in the basement. Our value is in our ability to create custom items in wood, copper pipe, resin printing, etc. Send for a quote for custom items- email with a picture or description of what you are looking for. In the Dickinson County area we can produce larger items that don't need shipping.
Mark has over 31 years of experience in woodworking. Over the years he has built cabinets, made and installed countertops, laid out kitchens, and made many custom projects with both wood and some metal. Artistry runs in his family and he enjoys drawing up and creating new items out of wood for others to enjoy. Below are some recent pictures of custom projects he has completed.
Aneta Rietveld has been creating arts and crafts for the last 40 years. Some of her mediums of choice are cakes (30 years professionally), wood, acrylic paint, alcohol ink, rocks, natural materials, and 3d Printing. Most other types of arts and crafts have been tried at least once. She is always happy to do a custom piece of art for you- just ask for a custom quote.
How it's Made
Created with pine wood and no sealers so your pet can chew on the wood safely.

Shop Policies
1. Items for sale- Rietveld Designs creates all of their items themself. Items shown in stock are available immediately. Custom orders can be created to each customer's required needs- email mark@rietvelddesigns.com

2. Shipping-For all items except oversized log items: On GoImagine all of the shipping is free. Oversized items like log furniture, cedar planters, tables, etc will only be sold and delivered by trailer in the Dickinson/Menominee/Delta County areas of Michigan and the Marinette County are of Wisconsin.
If an item is already made and in stock it will ship out the next business day with best methods (these could include USPS,UPS or Fed Ex). Tracking numbers will be sent to the customer.
For custom items- they will ship as soon as they are finished and dried enough to do so. Depending on the item and availability of goods to make item this could be anywhere from 1 week to 1 month. Customer will be sent photos of item to approve finished design/colors before shipping.
Insurance for the cost of the item will be added to all packages in case of breakage in transit.
3.Returns- Items may be returned at the customer's shipping cost. An authorization should be asked for first through the original order form so we are aware item is being returned. Insurance should be added to package in case of breakage in transit. As soon as item is received in good shape refund will be issued.
Please sign in so that we can notify you about a reply