About this Product
You'll find this double handed oven mitt handy when you reach into that hot oven to take out that large casserole dish. It wraps around a 9 x 13 inch casserole dish very easily. When you're finished with it, you can hang it over the oven door, it'll always be within easy reach. A must for every home cook.
Oven mitt is made with 100%, preshrunk black and white check with sunflower fabric. The hand pockets are made of black cotton fabric. The opposite side is black cotton. Each end of the hot pad has a pocket for your hands. The oven mitt and hand pockets are all lined with a layer of heat resistant fleece and cotton batting, making it heat resistant, not heat proof, up 450 degrees. It is finished with a black bias tape and cotton thread. The bias tape is polyester, but it will not cause any problems under the heat. I use bias tape on the pot holders that I use in my own kitchen and have never had any problems with it. It measures 32.5 x 6.5 inches, a nice size for large dishes.
You can machine wash cold water with like colors. Do not bleach. You can tumble dry, but I suggest that you lay it flat to dry.
Would make a nice bridal shower, wedding, or birthday gift.
Not for use in the microwave.
Yardstick and casserole dish not included with this listing.
Springfield, SD
Welcome to my shop.  Take a look around, there is something for everyone.  Gifts for everyone from my home to yours. Thanks for stopping by.
Contact Maker
Meet the Maker
Welcome to SewFancybyJulie. I live in a small town in South Dakota, and have lived, with my husband for 25 years. After his discharge from the Air Force in 1975, we returned to our home state of Michigan. How did I get to South Dakota, he took a job transfer and here I am and loving it.
I have always sewn my own clothing, as well as, for my children and grandchildren. After retiring, I discovered machine embroidery. I love every minute of what I do. I do it to offer prospective buyers options they can't find in the big box stores.

I do items for the kitchen, pot holders, table runners, embroidered kitchen towels, and so much more. I am a one woman show. I do all the product making, product listing and mailing myself. It's a lot of work, but you never work a day in your life if you love what you do. I love what I do.
Please come by and take a look around, my shop is small for now and I plan on expanding my shop as time goes by.
If you have any questions or requests, please feel free to contact me and I'll see if I can help you.

Thank you,

Julie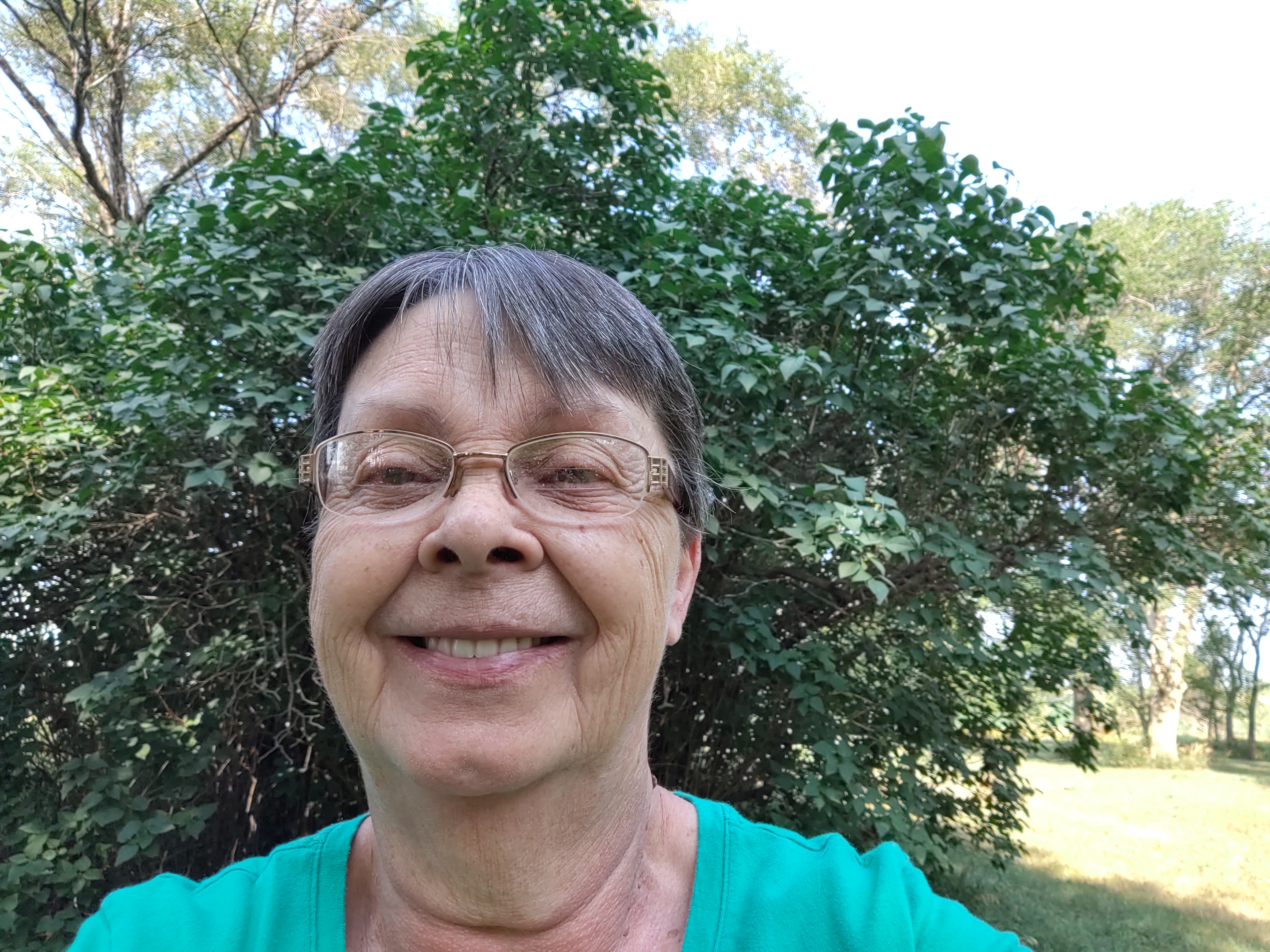 How it's Made
I don't have pictures of how this was made, I forget to take them, so I'll have to tell you how I did it.

First I selected the fabric, vintage recipe and brown fabric. Then I cut the pieces out, including the heat resistant fleece and cotton batting.
The I layered the back, fleece, batting and top fabric together and basted the four layer together. Then I put the top mitts together in the same manner and basted those together.
Then I matched the hand pocket to the long bottom portion of the mitt and permanently stitch through

There you have it, the story of how I made this wonderful oven mitt.

Shop Policies
I charge a bit higher price for custom orders. Contact me and we will discuss what you want on the order. I will send sample pictures (no more than 5) for your approval. Once approved, I will set of a custom listing and the order must be paid in full before I start your order. Please understand customization takes a little long to work with and get your order the way you want it.
SHIPPING: My shipping time is 3-4 business days, excluding weekends and holidays. This gives me time to get your order ready for shipping. I do my best to meet this schedule, and most times ship earlier. I ship USPS first class with tracking unless specified differently or you choose to use USPS Priority Mail. I have no control over packages once they are in the possession of shipping carrier. At this time, I only ship to the United States.

All sales are final. I do not accept return, exchanges, or cancellations. If there is a problem with your order, please contact me, so we can discuss the problem and come to an amicable solution. Please do not just return an item without contacting me, as there will not be any kind of refund. This also applies to packages marked "Return to Sender." If a refund is necessary, buyer will pay return shipping. Pictures will be required if there is damage and original packaging returned. I take a video of items as they go into the package before I ship. Not responsible for lost packages, you can add insurance to your order.
Due to different light setting the actual color may vary a bit from the pictures. I try to take accurate pictures, but some colors do not photograph well. I will note that in the descriptions, where necessary. You may always ask questions.

MESSAGES: I try to answer my messages withing a few hours. Depending on your time zone, it may not be until the next morning. Usually very early, I'm an early riser.

Please sign in so that we can notify you about a reply