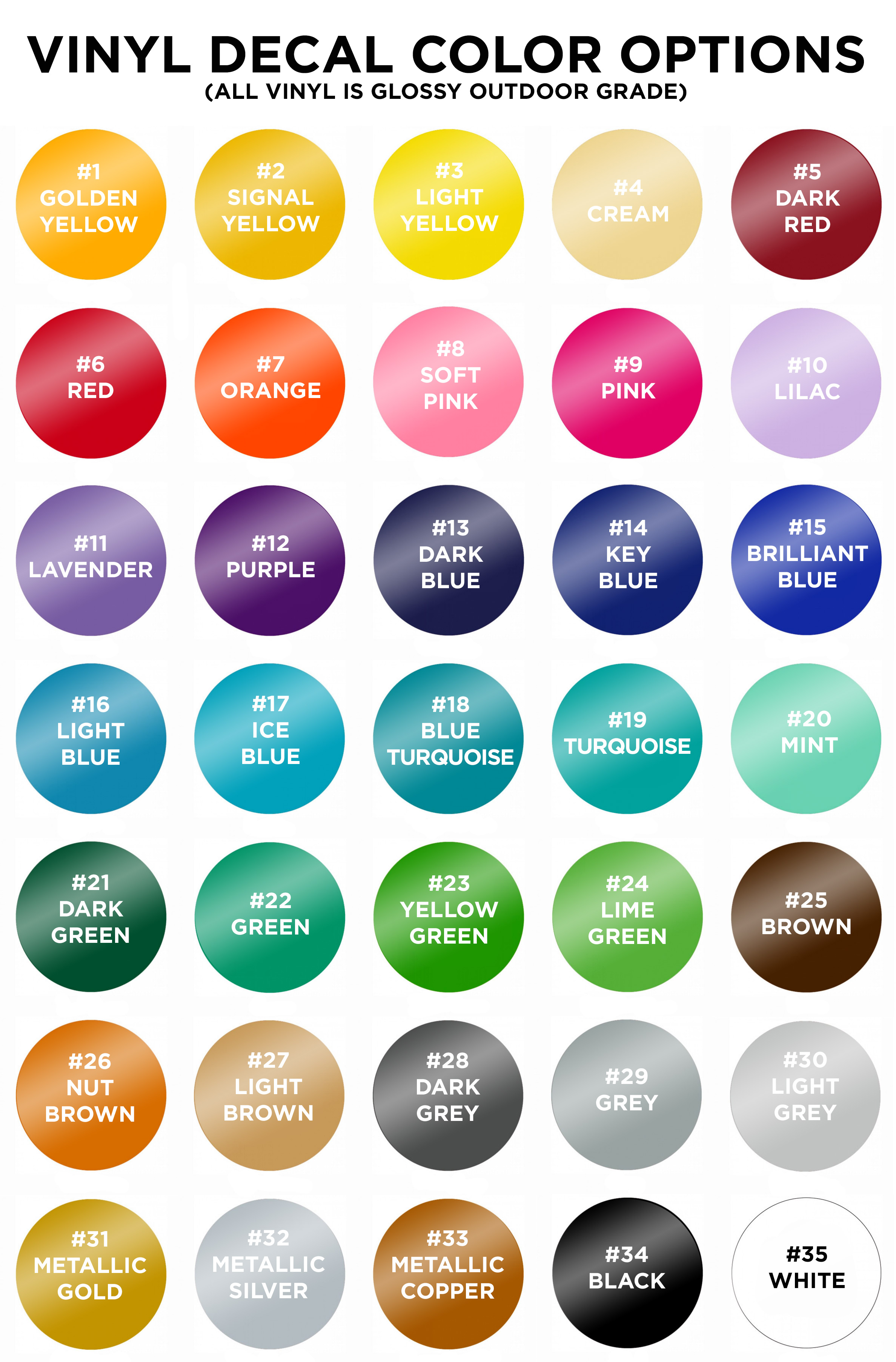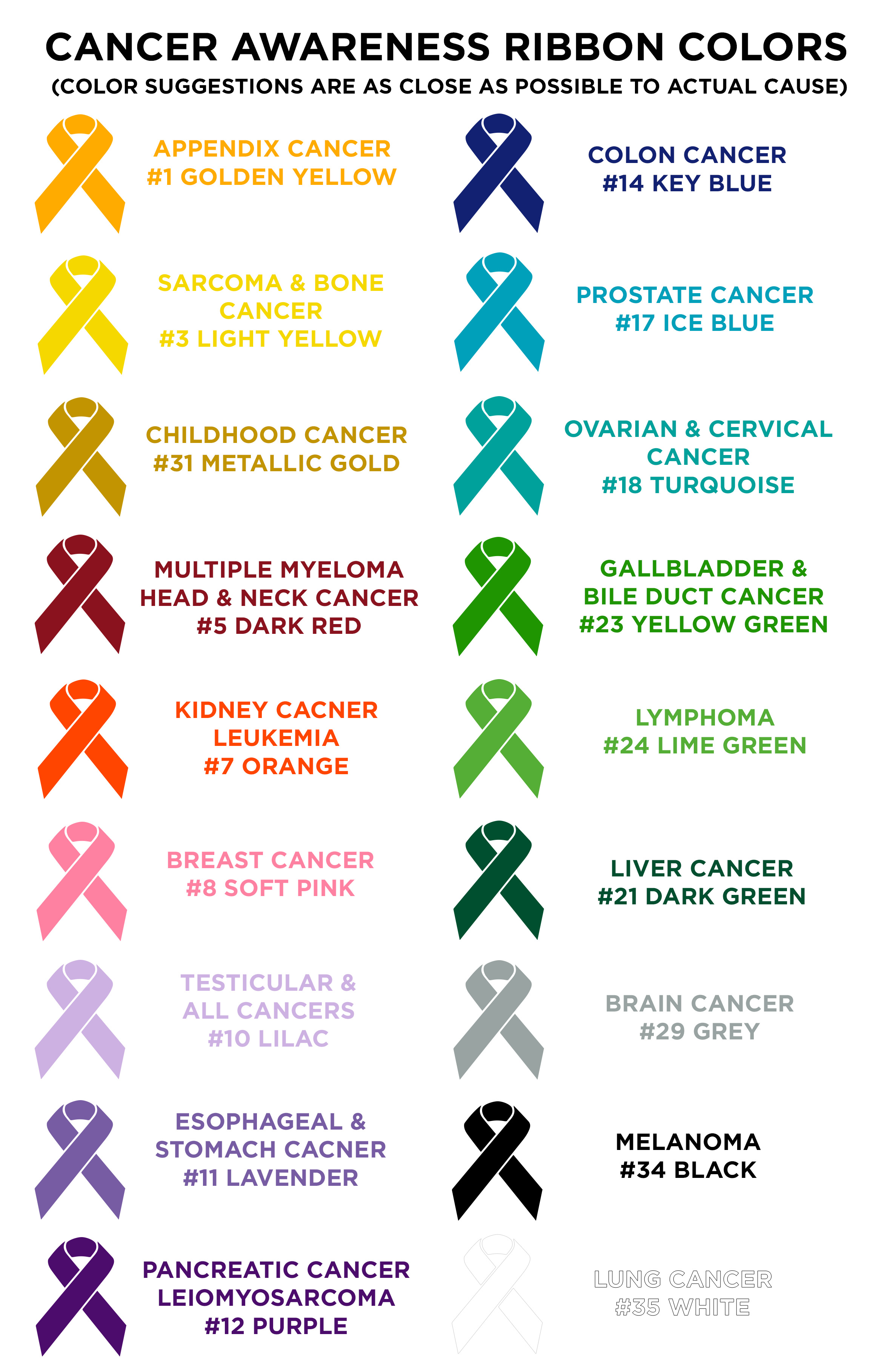 "Fu*k Cancer" tell cancer it sucks with this decal that removed the ck of fuck and replaces it with an awareness ribbon on its side. Available in multiple sizes and colors for all cancer types. This sticker can be applied to just about anything including your car window, laptop lid, wall, plastic or metal tumbler or water bottle or a wall decoration. This decal can be applied to ANY non-porous surface like a mug, tumbler, glass, wall or laptop!
See our nifty color card for the decal colors we offer and which awareness ribbon they correspond to (these are just suggestions, feel free to order any color you'd like)
---> Awareness Ribbon Colors <---
All Cancers: #10 Lilac
Appendix Cancer: #1 Golden Yellow
Bile Duct Cancer: #23 Yellow Green
Bone Cancer: #3 Light Yellow
Brain Cancer: #29 Grey
Breast Cancer: #8 Soft Pink or #9 Pink
Cervical Cancer: #18 Turquoise
Childhood Cancer: #31 Metallic Gold
Colon Cancer: #14 Key Blue
Esophageal Cancer: #11 Lavender
Gallbladder Cancer: #23 Yellow Green
Head & Neck Cancer: #5 Dark Red
Kidney Cancer: #7 Orange
Leiomyosarcoma: #12 Purple
Leukemia: #7 Orange
Liver Cancer: #21 Dark Green
Lung Cancer: #35 White
Lymphoma: #24 Lime Green
Melanoma: #34 Black
Multiple Myeloma: #5 Dark Red
Ovarian: #18 Turquoise
Pancreatic Cancer: #12 Purple
Prostate Cancer: #17 Ice Blue
Sarcoma: #3 Light Yellow
Stomach Cancer: #11 Lavender
Testicular Cancer: #10 Lilac
➤All decals are individually Made-To-Order just for you, which means we need some time to create your order! All decals should ship out within 3-5 business days. You will get a shipping notification once your order ships. If you have any questions about your order please send us a message!
➤➤Free Shipping option does *not* have any tracking capability. If you would like tracking info you must upgrade your shipping to "First Class w/ Tracking". If you live in an area that has issues with USPS Mail deliveries please upgrade to trackable shipping.
We custom designed this sticker out of high quality, long lasting outdoor vinyl. We offer 35 different colors of vinyl! This vinyl should last 5 years under normal conditions. This is a one time use vinyl decal and cannot be reapplied. Once removed it will not leave any residue behind. Instructions on how to apply the decal are included with every order.
➤➤➤We can mirror or reverse cut this decal so the sticky side is the front so it can be applied on the inside of a car window (so it doesn't have to be applied on the outside of a window). If you'd like this please checkmark that option when adding the decal to your cart.
Silver-Logic Web & Print Services is a Portland, OR based website and graphic design company with over 20 years of experience creating custom websites, business cards, flyers, banners, stickers and anything else our customers can think of!