About this Product
This gorgeous glitter keychain is made with high-quality polyester glitters. Pretty pastel Pink and Blues, pastel pink & blue tassel embellishment and silver hardware. These are lightweight and none bulky so you can add a beautiful sparkle to your purse, keys, or whatever you want without adding more weight.
*I can add custom names to them for a small additional charge*
The entire keychain length from clip to bottom of glitter piece is 5in. The glitter piece alone is 3in and is 2.25in wide.
Oak Grove, MO
Aloha and Welcome to my page!  I hope you love what you see and may it bring you Joy and a smile to your face! God Bless!
Contact Maker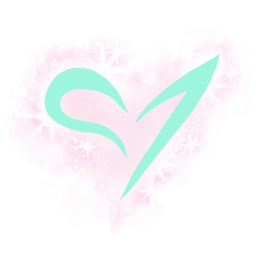 Meet the Maker
Aloha & Hello! My name is Cherie and I am originally from beautiful Hawaii, and now reside in the awesome Midwest. I once was an independent woman with her own office and full time student then my world was turned completely around. I am now a mother, homemaker and wife to a military veteran and police detective. I have homeschooled my kids for over 9 years now and my life has never been so hectic but, I tell you, I would not change a single thing. I feel God has created and molded me and my life to be exactly where I am today. I started doing art and crafts as an outlet but, found myself wanting to do more…
One day, the Lord put into my heart to not only share my gifts but, to spread His Word and to use the proceeds to help others. I used to just make things for fun and as gifts. I donated some items once and people insisted I sell them instead. After my first few sales, it all started to make sense on what I should do. All my proceeds are used to bless others and spread joy to all (with the exception of needing to buy supplies). Never had I felt so motivated to use my talents for something other than making others smile. So, after a year, I finally decided to venture online and start to actually sell my products.
Then, one day, I stumbled across Goimagine! Only after a couple weeks on Etsy, I found Goimagine. When I saw what this company was doing, and their purpose, again it was put into my heart to be a part of this company that helps children instead! I right away transferred from Etsy to GI. I couldn't think of a better platform to work with as it so perfectly went with my own causes. God has a plan, and it was very clear when he showed me this path.
So, here I am and pray that every piece of my creations brings others God's love, joy, and a smile to every face.
Mahalo/Thank You,
Cherie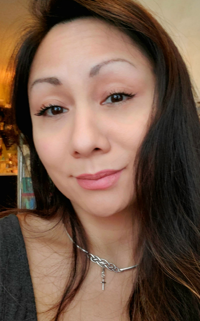 How it's Made
These are completely handmade by me, including the tassels. Each aspect was hand picked to create a matching color blend including hardware. I like to play around with different glitters and materials so each item will be unique and most likely not duplicated (but I can remake by request or preference)
Made using Giggling Gnome Glitters! The Giggling Gnome Glitter Co.

Shop Policies
Processing Time: Items Ship within 1-3 Days for ready to ship items and up to 10 days for custom orders.
Return Policy: If there are any issues please let me know as soon as possible and we can see what I can do. Items can be returned minus cost of shipping if there is an issue with the product. Earrings and masks must be unopend and unused to qualify for return. Custom items are non-refundable.

Please sign in so that we can notify you about a reply