Please sign in so that we can notify you about a reply
Handmade. Great for coarse, curly, frizzy hair. Helps to control the frizz and define curls. Just a very small amount worked through your hair will help reduce fuzz and make your hair soft and manageable. It works best on wet hair but applied to dry hair can still tame the worst of it. And one of my testers, who has used it daily for 6 months or so, has found that it has made her hair more healthy. She has been using less and less to get the same control and has recently stopped using it daily. She now has curls, instead of frizz. A little goes a long way. Temperature extremes can cause the texture to become a bit grainy. It is still good to use.
Ingredients: Organic coconut oil, organic mango butter, organic naturally refined beeswax
Size: 1.3 ounces
Scent: Natural
No SLS
No parabens
No artificial ingredients
No hidden ingredients
No petrochemicals
No fragrance/perfume/essential oil
No artificial colors
No preservatives
Unscented By Choice came about because my entire family has fragrance sensitivity and some chemical sensitivity. Because fragrance can seep into scent free soaps during the making & storing of soap, it can be very challenging to find truly fragrance free soaps. Which is unfortunate since any fragrance can sicken those who are sensitive – including some "safe" scents found in essential oils. In fact, according to current research, fully a third of the US are sensitive to fragrances So, between our sensitivities & the information I learned through research, I decided to start making my own truly unscented soaps, shampoo bars and lotion bars. Once I realized how well my products worked for me, I gave some to friends & family & received a resounding response of "You have got to sell these! They're great!" So... here we are... I now offer my products to anyone who is interested in reducing their fragrance load – whether due to sensitivities or because you'd like to actually smell like your perfume.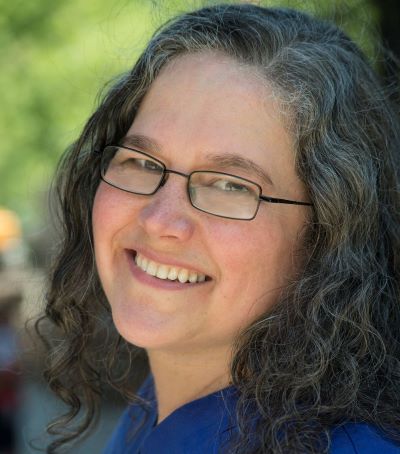 Please contact me if you have any problems with your order including damage. Please photograph damaged packages and product.
All of our items are handcrafted in small batches. Please expect minor variations from the items pictured. Although allergic reactions to our natural ingredients are uncommon, we recommend testing our products first by using them on a small patch of skin for 24 hours. If redness or irritation develops, discontinue use. Also, the information presented on this page is not meant to diagnose or treat any medical condition nor to replace the advice or care of a qualified health professional.
SHIPPING: Our stated shipping policy is 3-5 business days, but please contact us if you are under a deadline and we will do our best to accommodate. Tracking and shipping notifications will be sent once your order is shipped. Entering an incorrect shipping address may delay shipment. Additional fees will incur if a package is returned or has to be re-routed.
PLEASE NOTE - during this unprecedented pandemic, delivery times are uncertain. As a result, the only thing we can control is when we ship. If your package is delayed, please let us know and we will do our best to help expedite.
RETURNS: We love happy customers, so we gladly accept returns and cancellations. Please note the following conditions:
CANCELLATION - Request cancellation within 3 hours of placing order.
RETURN - Contact us within 7 days of delivery
Ship items back within 14 days of delivery, with tracking
Buyer is responsible for return shipping costs
Refunds made when we receive the return in house
Shipping & handling charges are not refundable