Please sign in so that we can notify you about a reply
Hand Made Bright Smiley Face Cotton Face Mask With Elastic
These face masks are made of 2 layers of 100% cotton fabric with an inner layer of fusible interface. The mask is pleated front and back and expands to fit various sizes. The masks are reversible with a different color on the back so you will be able to tell the front from the back.
This style face mask is made with 7" of white elastic.
The masks are approximately 8" x 3.5" before expansion and 8" x 5 1/2"" after expansion. Sizes are approximate because being handmade there will be some variation.
I will be making these in various prints and colors.
All of the masks are handmade. I will do my best to keep up with the demand. If you have need of more than I have listed at the time, please drop me a message and tell me how many your would desire. I will do my best to accommodate your needs.
If colors/prints are not a significant desire, I can make up masks to order as well. I will list more masks as they are finished. I have numerous masks in different stages of construction.
NOTE: These face masks are not hospital/medical grade masks. These masks will help droplets from escaping into the air around you. They will help you to avoid touching your face. No health claims!!! There are no guarantees of any type of medical benefit with these masks. These masks do not accommodate filters! Please wash in hot water and dry in a hot dryer after every use! There is no refunds/returns on these items.
I also am helping my local hospitals/medical facilities, persons who desire to have a mask through a local crafting group that I participate in. I have provided materials and have cut close to 200 masks and other women in the group are sewing, etc. We have one church that is local that have provided over 3000 masks already and have over 10,000 request for more.
I think that it is important to give back with the talents that we are given and I enjoy helping others in time of need. For those who aren't capable of making their own masks I would be honored to be able to help you with a handmade work of art.
Please allow up to 3+ days to complete your order (prior to shipping) if you are ordering masks that aren't ready to ship. Ready to ship masks will be mailed within 1-3 business days. Depending on the demand it make take longer if there are quantities of orders. I will communicate with you when to expect your order, especially if you would like to order numerous masks.
Thank you for purchasing from me. Your support will enable me to not only support my business, it will also allow me to continue helping others as well.
Please visit me on the following social media platforms
Blessings and Grace to you all!!
These handmade masks are made of 2 layers of 100% cotton with 1 layer of interfacing. They are finished with flat elastic and 2 layers of topstitching.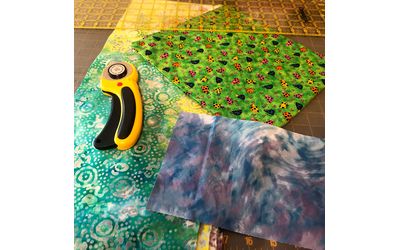 Teresa Delosh of Couture Jewelry specializes in handmade artisan jewelry that is designed to become family heirlooms for generations to come. I love to make jewelry that you will be proud to pass on to your family. I feature beadweaving, free standing lace, vinyl and leather jewelry. Now offering fashion accessories along with our jewelry.
PROCESSING TIME
Jewelry that is ready to ship will be available for shipping within 7 days. Orders may be shipped earlier, but are not guaranteed to be shipped prior to 7 days.
SELLING TO USA ONLY
Couture Jewelry doesn't offer shipping outside of the United States
CANCELLATIONS
Couture Jewelry does not offer cancellations. If there are any problems, please contact Couture Jewelry at info@couture-jewelry.com
GENERAL TERMS
Satisfaction is 100% guaranteed. If there should be any problems with an order, please contact me first before returning.
If after talking with you about your order you still wish to return the item please send back to Couture Jewelry in the original, unaltered condition and the original packaging within 14 days of purchase for a refund of the purchase price. If we have decided ahead of time you would like to exchange your purchased item for an equal value item, we can do this as well.
PLEASE DO NOT RETURN ANY ITEMS WITHOUT CONTACTING COUTURE JEWELRY FIRST. BUYER is responsible for shipping costs to send products back to Couture Jewelry. If the product is received not in original condition the BUYER is responsible for any loss in value.
Returns or exchanges are not accepted on the following:
Merchandise returned after 14 days from the original ship date
Personal items such as face masks
Custom Made Orders
Items that have been purchased on sale.
Refunds will be issued via Stripe once the merchandise has been received by Couture Jewelry. If you have any questions about your order, please do not hesitate to contact me by email at info@couture-jewelry.com
NO RETURNS ON PERSONAL ITEMS SUCH AS FACE MASKS!