Please sign in so that we can notify you about a reply
Our Black Foam Halloween Bats are perfect for your Halloween decorations or Party décor. Each bat is hand-drawn and hand-cut from black foam and is suitable for use both indoors or outdoors. You can use them as is, or decorate them in various ways to create your own spooky & unique masterpiece. They would also make a good party craft, church youth project, school craft project, do-it-yourself project, rainy day project, or fund raiser project. Your imagination is the only limit.
Each bat measures approximately 5-1/2" long (14.29 cm) and 2-1/8" high (5.40 cm). Additional colours are available. Please feel free to contact us for colour choices available. Also, if you would like your bats in a different size or different shape / style, do not hesitate to contact us. We love custom orders and challenges.
This is listing is for a pack of 20 bats. If you would like to order larger or smaller package quantities, please contact us.
Shape is hand-traced onto foam sheet with a stylus and then hand-cut with curved-blade scissors.
I originally hail from Alberta Canada, but now live in a Foothill Community of the San Gabriel Valley, in Northeast Los Angeles County. I have been making & building things all my life. When I was little, my dad would buy me Erector Sets & Wooden Building Blocks / Logs. He was an Architect & liked to build / make things. As I grew older, I would watch & help him out in his shop. In high school, I took Metal Shop and learned metalworking skills - foundry, machine shop, welding, & heating treating. In college, I studied Metallurgy / Materials Science. I am a retired Aerospace Quality Manager, so I am adamant about making quality items. I am also a retired Auxiliary Lieutenant with my community's Police Department. I design & make all my unique products from wood, plastic, metals, felt, foam, & various other materials. I also enjoy custom orders & challenges, so, if you have something specific you would like made, do not hesitate to contact me.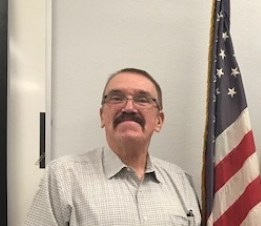 Processing Time: All products are handmade. Once your order has been received, it usually takes 2 to 5 business days to make the products. The time will vary - depending on the complexity & quantity of the product, as well as the product's finish (unfinished, painted, stained, decoupaged, etc...), and the numbre of orders in-house. Large quantities may require additional time, as well as orders during peak Holiday periods and personalized / customised orders. Customers will be notified of processing times that may exceed the Standard Processing Time.
Rush Orders: All products are made & shipped according to the date the order was received. If you need your order in a hurry, there will be an additional $5.00 Rush Order Processing Fee, to move your order up.
Shipping: All products are shipped by United States Postal Service First Class Mail Service, First Class Package Service, or Priority Mail - depending on final package size & weight. A Tracking Numbre & Estimated Delivery Date will be provided, when applicable, upon order shipment. If you need your order delivered faster, or if you would like it shipped by a different carrier, please contact us for details & pricing.
Damage / Loss: ALP's Craft Shack is not responsible for damage or loss caused / occurring during shipment. Once your order is turned over to the shipping carrier, it is now their responsibility. It is suggested that you purchase / request insurance on high dollar value orders, for added peace of mind.
Returns: ALP's Craft Shack does not accept returns, as a lot of the products are custom made. Please read the product description thoroughly and ask any questions you may have, prior to placing your order. In the event there is a problem with your order, please contact us. If the problem is due to an error on our part, we will correct it at no cost to you.
Handmade Disclaimer: Please note that all items in my store are handmade. All handmade items, by nature, may have minor imperfections. These minor imperfections are what makes each item unique. Every piece is created / made by me, one piece at a time. There are no two items, in my store, that will be exactly the same, especially the wood items. Wood, like all natural materials, has inherent disparities in colour & grain pattern, which means there may be blemishes, holes (that may or may not be filled) and small cracks which are unique to each piece. These disparities, blemishes, etc... are what makes very item individual & unique. Therefore, your item may look slightly different from what is pictured.