Please sign in so that we can notify you about a reply
Our handmade Cat Eyeglasses Style Wooden Desktop Business Card Holder is an essential desktop accessory for Optometrists, Opticians, Ophthalmologists, Business Professionals, or anyone looking a unique way to display their business cards. Why have a dull and boring "off the shelf" office supply card holder, on your desk, when you can have a beautiful piece of art instead? All ALP's Craft Shack products are handcrafted in America, with care, prided, & patriotism from wood, materials, products, & supplies that are 'Made in the USA'.
This simple but unique and eye catching Business Card Holder makes a great Office Warming Gift, Boss's Gift, Co-Worker Gift, Mother's Day Gift, Birthday Gift, Graduation Gift, a gift for that 'Someone Special' in your life, or a gift for yourself. If you would like your Business Card Holder customized in some way (a name engraved, a different colour base stain, a different colour eyeglasses finish, or any other customization), please do not hesitate to contact us. We love Custom Orders & Challenges.

Base & Glasses: Hand-cut & hand-sanded
Base Finish: Hand-stained with your choice of colour
Base Dimensions: Approximately 3.90" long x 1.80" tall x .25" thick
Cat Eyeglasses: Hand-cut & hand-sanded
Cat Eyeglasses Finish: Hand-painted with Metallic Oil Rubbed Bronze
Cat Eyeglasses Dimensions: Approximately 4.72" long x 1.60" tall x .125" thick
Holder Capacity: Holds up to 75 Standard Business Card
The base comes in your choice of three (3) different finishes: 1) Golden Oak Stain, 2) Ebony Stain, 3) White Wash. Make your selection during the ordering process.
I originally hail from Alberta Canada, but now live in a Foothill Community of the San Gabriel Valley, in Northeast Los Angeles County. I have been making & building things all my life. When I was little, my dad would buy me Erector Sets & Wooden Building Blocks / Logs. He was an Architect & liked to build / make things. As I grew older, I would watch & help him out in his shop. In high school, I took Metal Shop and learned metalworking skills - foundry, machine shop, welding, & heating treating. In college, I studied Metallurgy / Materials Science. I am a retired Aerospace Quality Manager, so I am adamant about making quality items. I am also a retired Auxiliary Lieutenant with my community's Police Department. I design & make all my unique products from wood, plastic, metals, felt, foam, & various other materials. I also enjoy custom orders & challenges, so, if you have something specific you would like made, do not hesitate to contact me.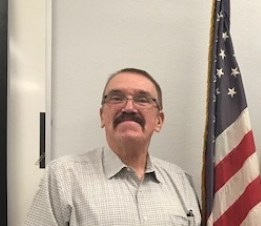 Processing Time: All products are handmade. Once your order has been received, it usually takes 2 to 5 business days to make the products. The time will vary - depending on the complexity & quantity of the product, as well as the product's finish (unfinished, painted, stained, decoupaged, etc...), and the numbre of orders in-house. Large quantities may require additional time, as well as orders during peak Holiday periods and personalized / customised orders. Customers will be notified of processing times that may exceed the Standard Processing Time.
Rush Orders: All products are made & shipped according to the date the order was received. If you need your order in a hurry, there will be an additional $5.00 Rush Order Processing Fee, to move your order up.
Shipping: All products are shipped by United States Postal Service First Class Mail Service, First Class Package Service, or Priority Mail - depending on final package size & weight. A Tracking Numbre & Estimated Delivery Date will be provided, when applicable, upon order shipment. If you need your order delivered faster, or if you would like it shipped by a different carrier, please contact us for details & pricing.
Damage / Loss: ALP's Craft Shack is not responsible for damage or loss caused / occurring during shipment. Once your order is turned over to the shipping carrier, it is now their responsibility. It is suggested that you purchase / request insurance on high dollar value orders, for added peace of mind.
Returns: ALP's Craft Shack does not accept returns, as a lot of the products are custom made. Please read the product description thoroughly and ask any questions you may have, prior to placing your order. In the event there is a problem with your order, please contact us. If the problem is due to an error on our part, we will correct it at no cost to you.
Handmade Disclaimer: Please note that all items in my store are handmade. All handmade items, by nature, may have minor imperfections. These minor imperfections are what makes each item unique. Every piece is created / made by me, one piece at a time. There are no two items, in my store, that will be exactly the same, especially the wood items. Wood, like all natural materials, has inherent disparities in colour & grain pattern, which means there may be blemishes, holes (that may or may not be filled) and small cracks which are unique to each piece. These disparities, blemishes, etc... are what makes very item individual & unique. Therefore, your item may look slightly different from what is pictured.