Rarely VT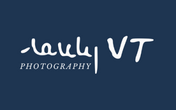 Growing up on a small family farm, in a small town in rural Vermont, I learned to appreciate the God-given beauty around me.

And while I love Vermont, I also like to explore different parts of the USA and Europe. (I also don't mind revisiting places I've already traveled to.) And I love sharing the beauty I've seen with you!

In my photography, I strive for honesty and simplicity (minimal editing). I hope you use the scenic landscape greeting cards to send a smile through the mail to a loved one, to reach out and connect with a friend, and to reconnect with a family member.

Follow along on Instagram (@rarelyvt), on Facebook, or on Pinterest to see what's going on. Plus there's always the blog to read as well!