About this Product
The generous amounts of Lemon and Peppermint essential oils will help ease your aches and pains and put you into relaxation. Just draw a bath at your perfect temperature and drop in your tea bag. Then enjoy!
Our relaxing and fragrant tub teas are baked and put into tea bags for your ease of use. Any leaves and flowers used in making them will be contained. All you need to do is toss the bag in while the tub is filling. Then throw the bag away when you are done!
Lemon Essential oils are uplifting and relaxing. (If you like the scent in cleaning, you know what I mean.) It just makes you smile.
Peppermint Essential oils are a wonderful oil! We use them to help with headaches and sore muscles. It is a wonderfully energizing and fresh fragrance.
*Photo Credit goes to Char Bencomo
Whitefield, NH
Welcome to Donovan's Handmade Shop!! We are still the same shop, but my husband and I changed the name to better reflect the direction…
Contact Maker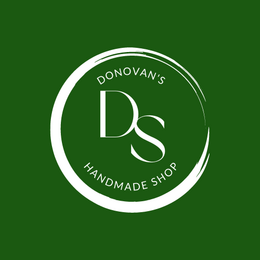 Meet the Maker
Hi, my name is Beth Donovan, and I started this business by making facemasks way back when. I do this with my Husband Tim and our daughter Sarah. We make things that we absolutely love and use. We have ornaments, jewelry, tub teas, wreaths, paintings and more. We hope you will love them as much as we enjoy making them.
How it's Made
We add generous amounts of Lemon and Peppermint essential oils mixed with pink himalayan salts, epsom salts, peppermint leaves and baking soda. Then we bake it to perfection. Each tub tea weighs in at 3.5 ounces! It is the perfect size, and the scent is amazing!
They are made in small batches for freshness. If I only have one in stock and you need 4, I will get another batch made in 3-5 days maximum and shipped out in 1 business day after it is ready.
Shop Policies
Refunds and Returns:
Due to the nature of some of the products I have, I do not offer refunds. I will, however work with you to fix any issue especially shipping problems. Within 2 days of receipt, please send photos of problem to me via email and I will promptly work with you to resolve any issue.
Processing Time:
All products will be shipped out in 1-3 business days upon order receipt, excluding Holidays, unless otherwise specified on specific items. I do have some items that are made to order as I make them in very small batches for freshness.
Please sign in so that we can notify you about a reply