About this Product
10 ML roller bottle filled with cold-pressed high oleic sunflower oil and a custom blend of grounding and supportive essential oil blend to aid you in your shadow work journey.

Shadow Work Blend:

Sage - Cleansing & emotional strength
Eucalyptus - Overcoming blockages & healing the past
Palo Santos - Peace & balance of mind/body/soul and spiritual connection
Marjoram - Healing, wisdom & insight
Rosemary - recall situations, concentration & mental clarity
Tobacco - gift to ancestors and spirit guides
Patchouli - Nostalgia & grounding
To use:
Apply to the body prior to meditation, close your eyes and breathe deeply.
Recommended application sites:
Temples, inner wrists and behind ears.
Contains: Sunflower oil, essential oils: sage, eucalyptus, palo santo, marjoram, rosemary, tobacco and patchouli.
Warning: for external use only.
This item is meant to assist you in your meditation/spiritual workings, perfume or in aroma therapy; results may vary. Please feel free to research ingredients for your needs. This item should not be used to treat or diagnose medical conditions.

** Ingredients are vegan and cruelty-free. Please consult a physician before use if you are pregnant, trying to become pregnant, breastfeeding or have other medical conditions that may be effected by essential oil scents.
If you have questions/concerns, please contact me directly.
Cambridge, MN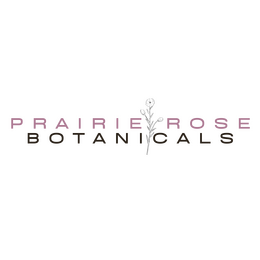 Meet the Maker
Hello, I am Jessica and I thank you for taking a look at my profile. I started Prairie Rose Botanicals from a passion I found in providing my family with handcrafted and natural skincare items. That quickly spread beyond family and extended to friends, which then expanded to my friend's friends and finally to here!
Natural skincare gives me the opportunity to connect and learn about the natural botanicals found in the herbs, spices and plants around me. The use of natural botanicals for healing and aiding the skin and body date back thousands of years. Gaining an understanding of how they have been used, gives me the opportunity to connect with my ancestors and how they cared for their families, friends and community in the same manner.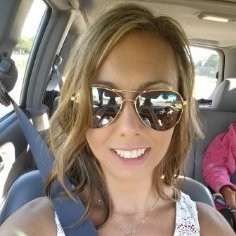 How it's Made
Each roller bottle is cleansed and then a special blend of essential oils are added to the sunflower oil and gently swirled until blended.
Shop Policies
Disclaimer of Liability:
Any statements made are for educational purposes only and have not been evaluated by the Food and Drug Administration. These products are not intended to diagnose, treat, cure or prevent any disease.
Statements made about an ingredient's intended use, or examples of uses, are made based on their historical and traditional uses. I am not a doctor or medical professional however, I have done extensive research on ingredients, their properties and their common and historical uses.
Always review the ingredient list on the label, or description, prior to purchase and or use and always contact your physician prior to use if you have known allergies or are pregnant, trying to become or are breastfeeding. While all of my products are natural, everyone's skin and body may react differently than others.
While precautions on cleanliness and proper formulation procedures are in place, formulations with all natural ingredients do have a shorter life expectancy. While products may still be usable longer than indicated, please use the product by the time indicated on the label.
To extend the life and quality of the product, please keep the lid securely in place while the product is not in use, keep water out of the product and store in a cool location away from extra moisture.
Shipping Policy:
1. Your order will be shipped in 1-3 business days; some products require a set curing time.
2. Please provide an accurate shipping address. We are not responsible for lost or return packages due to incorrect addresses.
3. Prairie Rose Botanicals is not responsible for USPS delayed shipping.
Returns and Cancellations:
Due to the nature of personal products, once the product has been made and shipped, we can not accept returned items. If you need to cancel your order, cancellations must be made within 24 hours of submitting the order.
Damages & Defective Items:
All damaged or defective item claims must be made within 7 days of receiving your order. Please know that we follow strict sanitation and natural preservation guidelines however, if items experience excessive heat and/or moisture, this may cause changes to the overall structure, quality and/or shelf life of the item.
If you have questions or concerns, please reach out to me at any time.
Local Taxes:
Please note that local sales taxes may occur, depending on your region. These charges are at the customers own expense.
Custom or Bulk Orders:
If you would like to place a custom or bulk order, please contact me directly.
Privacy
Prairie Rose Botanicals respects all of our customers' privacy and thus will only use personal information for shipping orders and communications. We will never share any personal information or email addresses to third parties. We will not sell or redistribute your information to anyone.
Please sign in so that we can notify you about a reply