About this Product
A personalized graduation bear for the class of 2023. A honey tan bear offers options of bow or draped ribbon with first name or school initials. The pink bear creation is made with hearts and a white bear dressed in royal blue has yellow and navy ribbon accents. Each bear is individually crafted and has a cat-eye crystal on top of the hat to hold the tassel. Please choose your own color option and name or school initials.
All of our bears may be personalized with the student's first name or school's initials and choice of ribbon color. You have the option of having a bear play flute or not playing the flute, wearing a mask, or without a mask.

Please click on OPTIONS below to what you prefer. Thank you for visiting my shop and sincerely hope you will visit again!
*** A portion of all sales are donated to Goimagine.com to help feed needy children ***
Meet the Maker
Hello, and welcome to Flute Emporium. My name is Pam, and I opened my first flute store 21 years ago (1999) and became the founding gift music business on the new and exciting internet. The creating of new items is year-round and includes seasons, holidays, and special occasions. I'm always happy to communicate with my customers and listen to their needs, wants, ideas, and concepts. Therefore, when visiting Flute Emporium, you are the most important person in my world. I value your input, opinion, and you.
Flute Emporium has handmade silver plated flute key necklaces that will last a lifetime. You will never see "last one in stock" or "key is silver, sterling silver, or silver plated" all in one description. Flute Emporium does not purchase flutes from China for our jewelry as they sell nickel and fake rose gold keys. We are honest with our customers and, if you have questions, please feel free to contact me.
In 2001, I was given the name "Flute Key Lady" by my peers in the flute industry which was quite an honor.
Flute Emporium also holds the honor of being the first company to make plush flutists and Personalized Graduation Bears.
We have many new items to offer musicians of any instrument or voice beginning 2022. We are pleased to support our industry and our love of music to others.
Thanks for stopping by and visiting. HAVE A GREAT DAY, LAUGH, LOVE, HUG, ENJOY, SAVOR THE MOMENT, BE WISE, LIVE IN THE PRESENT, AND STAY SAFE!

Pam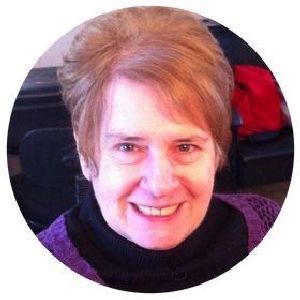 Shop Policies
Questions:
If you have any questions concerning your purchase please contact me and I'll
answer your questions ASAP. If I am unable to do so I'll direct the question to Goimagine.
PAYMENT:

Flute Emporium and Goimagine use Stripe for processing all transactions. Your personal information is secure, but most importantly, we never see or view your credit card information. We accept Visa, Mastercard, Discover, American Express, and all major banks debit cards. At this time we do not accept PayPal. Your order will not be processed until it has cleared your financial situation.
PROCESSING TIME:
Estimation of processing time: in STOCK within 1-2 days. CUSTOM orders ship within 5 days. USPS estimates First CLASS MAIL is delivered 1-5 days and Priority 1-3 days. Once your package has been shipped via USPS you will receive a tracking number. If you inform us the package was not delivered please inform your local post office what has transpired. Have your tracking number with you to verify ownership. If package is delivered the same process will move into place: contact post office, have tracking number, BUT also take package to show the external and internal damage. Please remember once package leaves our facility it is in the care of USPS. We have no control once they take possession of your item.
WE DO NOT PAY FOR CUSTOMS OR VAT CHARGES OR FEES
RETURNS:

Cancellations: must be done within 24 hour time frame starting at time of purchase.

Returns Accepted: Buyer must contact us BEFORE returning an order.

Custom Orders:
There are NO REFUNDS, RETURNS, EXCHANGES, AND NO EXCEPTIONS
TO TERMS AND CONDITIONS set forth by Flute Emporium.
Communications:
All discussions or concerns may only be discussed on message center. All
other messages through outside sources will be ignored
Intellectual Property:
Products and rights of all items by Flute Emporium are held by our domain.
Please understand some of my items were made beginning in 1999.
If you believe you own one of my products then you did not research well enough back.
in time. Violators information will be forward to legal counsel for appropriate action.
Please sign in so that we can notify you about a reply