About this Product
This natural skin tag kit comes with a bottle of Skin tag blend and a bottle of Lavender blend for soothing the skin.
Comes in 2 sizes:
Small - 1 ml skin tag blend, 3 ml lavender blend
Large - 2 ml skin tag blend, 5 ml lavender blend
I used this product for several months on over 40 skin tags, flat moles, and a couple of warts with great success.
Apply to the affected area 2-3 times a day for best results.
This product can only work if you use it properly. Skipping days and giving up will not affect the skin tags.

View the full shop Terms and Conditions by clicking on Maker's Policies button above to see guidelines for return and exchange.

Join me at Healing Oil Boutique on Facebook for coupon codes and exclusive offers

Instructions will be included with purchase.

By using this product, you are doing so solely at your discretion. Sahu Skin Formulas is not responsible for any side effects, injury, or harm that may occur with proper or improper use of this product. I have used this product without any problems and I expect the same to happen for you but there are always exceptions. Do not apply to broken skin. Caution and your own discretion should be used when applying to the face. Not for use on private areas, lips, mouth, or eyes.
WARNING** Wash your hands after use to prevent oil from getting into eyes, nose, ears or any other sensitive areas and before touching children and pets. Do not continue using if you have any adverse reactions, pain or unusual redness. Keep out of reach of children and pets.
These statements have not been evaluated by the Food and Drug Administration. This product is not intended to diagnose, treat, cure, or prevent any disease. I am not a trained health professional.
If you are allergic to any oils, please let me know before you purchase. You can request a blend made with just the oils you desire. Just send me a message and I'll take care of your specific need.
All of my essential oils are blends using top-quality oils that have been sourced from the natural habitat of each plant. 100% Pure. Undiluted. No artificial ingredients.
Before using essential oils I recommend talking to your health professional before beginning use. Some oils may interfere with prescription medication, OTC medications, or your present health condition. I do not guarantee that this product will work for you. I am not a trained health professional.
IRON STATION, NC
Free Lip Balm with a $35 purchase. Just add a lip balm to your order to receive it for free when your subtotal reaches $35 (not including the lip…
Contact Maker
Meet the Maker
Hi, my name is Sally and I'm so glad you're here.
For me, blending oils started out of desperation to find a way to control pain from Psoriatic Arthritis, Osteoarthritis, Degenerative Disc Disease, bone spurs, and Carpal Tunnel. The medications were causing horrible side effects so I was searching for a more natural approach.
I stumbled across an article that mentioned using essential oils for pain and I decided to give it a try. To my surprise, it worked just as well as the medications and there were no side effects.
After years of success, I'm sharing these formulas with you. So, find a formula that could work for you and dive in. You might just find a new and healthier way to help yourself, no doctors needed.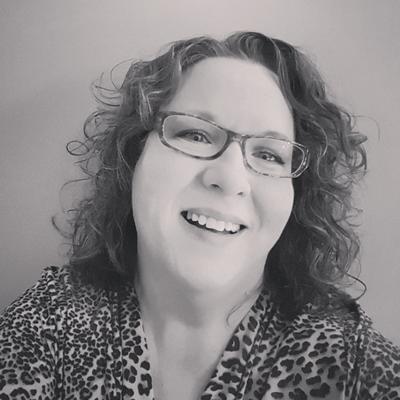 Shop Policies
Accepting these terms and conditions releases the owner from any harm or damages to anyone who uses any and all products purchased. You agree to use these products at your own risk. Instructions will be displayed in the description and in some cases, will be included with the product. Following the instructions does not mean you may not have a reaction to the ingredients.
Speak with your doctor and research each ingredient before using any oil product. Essential oils can be dangerous if used improperly and may react with medications you are currently taking. The seller will not be liable for misuse or misunderstanding of how to use any oil products.
*I don't expect any issues to arise but everyone's body is different and caution must be used when applying any essential oil product. I have personally used every product I sell and have had no adverse reactions or been affected in a negative way. Please do your research to make sure the products you choose are right for you.
___________________________________________________________________________________
Reading and accepting these terms and conditions gives the owner the right to refuse a refund or exchange as explained below.
Feel free to exchange your handmade fabric item within 5 days if you receive it and you don't like the color, shape or size. I know it is hard to see and imagine all these details when looking at a picture on the computer.
**Please read the guidelines below before returning any item**
My philosophy: If you pay for an item, you should get what is described.
There's nothing worse than receiving a bad product after waiting and anticipating its arrival. If that happens to you, I will do my best to make sure you are satisfied with your purchase. Whether you exchange or return, I guarantee you will be satisfied.
My goal is for you to be happy with your purchase so you will want to tell everyone where they can find an item like yours.
______________________________________________________________________________________
RETURN IS ALLOWED:
*If your HANDMADE FABRIC item falls apart from normal wear and tear within the first 30 days or if there are broken seams or stitching, broken hardware, broken handles, or any damage caused by faulty workmanship within 90 days.
*If your HAND-BLENDED OIL or SKINCARE PRODUCT is damaged on delivery you can request a new product. Pictures of damages and packaging are required within 2 days of delivery for all returns.
EXCHANGE IS ALLOWED UNDER ALL OF THESE CONDITIONS:
*Buyer is unhappy with color, size, or style of the HANDMADE FABRIC item purchased
*Item must be unused and in the original condition as when received
*HAND-BLENDED OIL PRODUCTS must be unopened with original seals intact for exchange. You cannot exchange if you open, try or use an oil product. Once the seal is broken the item is not to be returned unless requested by the Seller.
*Return shipping for all products that were not damaged in the shipping process is paid for by the buyer.
*You must contact Healing Oil Boutique before returning any item.
*The buyer will be required to pay to ship the exchanged products and any additional costs beyond the price of the original product.
ATTENTION: PLEASE READ BEFORE PURCHASING OILS
*REFUND WILL NOT BE GIVEN FOR OIL AND SKINCARE PRODUCTS THAT DO NOT WORK AS DESCRIBED. EACH PERSON'S BODY IS DIFFERENT AND THE COMBINATION OF INGREDIENTS IN EACH PRODUCT MAY OR MAY NOT WORK FOR YOUR INDIVIDUAL BODY. THIS IS NORMAL AND UNAVOIDABLE WHEN BLENDING OILS. PLEASE CONTACT THE MAKER IF YOU HAVE QUESTIONS.
REFUND IS ALLOWED UNDER THESE CONDITIONS:
*If the item was defective or damaged on arrival.
(Pictures of the damage and shipping package are required within 2 days of receipt and/or item must be returned before a refund is processed)
*Exchange was offered but a suitable substitute was not found to replace the damaged item.
*The buyer must contact Healing Oil Boutique before returning any item.
***Refunds/Exchanges are not offered for damages caused by the buyer/user of the item.
This includes and is not inclusive of:
*Damage due to storing or carrying oil or cosmetic products without protection in handbags, pockets, etc.
*Using oil or cosmetic products that have passed their expiration dates.
*Leaving any product in areas where it can be exposed to high heat or extreme cold.
*Handmade bags or wallets damaged due to placing heavy or large items in bags or wallets, over-stuffing bags or wallets, damage from the elements, or misuse of any kind.
*Normal wear and tear of fabric items.
*Damages to fabric items due to washing, wearing, ironing, or exposure to any chemical or cleaning product.
Please sign in so that we can notify you about a reply