About this Product
The warm vanilla lavender scent of this soap slice will be sure to carry you off to dreamland!! Lather up with the creamy bubbles then off to bed for Sweet Dreams!
*** We are NOT a mass produced brand with every soap same, same, same ... and dare I say it, ...Im gonna say it... BORING! (There, I said it!)
Our goal is to handcraft artisan quality soap that are a feast for your senses! "Gush Worthy" designs and scents that elevate your bath and shower experience and leave your skin clean, glowing and smelling fantastical!!
Since our soaps are hand poured in Small Batches we are able to swirl and layer each loaf of soap with creative designs. No two soaps are exactly the same! Every slice is a small sudsy work of art!
WHAT YOU GET
>Soap that produces a creamy lather and leave your skin feeling wonderfully clean and soft.
> Listing is for one bar of solid soap. Each one weighs approximately 4oz.
> Our soap is hand crafted in small batches and cut by hand just like soap used to be made.
There will be variations in size and appearance because it is handmade, but that's what gives it character.
> For a longer lasting bar, allow soap to dry out between uses and keep in ventilated area when not in use.
> We use quality ingredients that are as clean, safe and responsible as possible! We never use palm oil, phthalates and parabens in our products!
INGREDIENTS:
Saponified oils of coconut oil, lard, olive oil, sunflower oil, castor oil, milk, fragrance oil, mica powders,
KEEP SHOPPING
- Return to my main shop page here:https://goimagine.com/washurbu...
THANK YOU FOR SHOPPING OUR LITTLE SOAP SHOP!!
If you love our soaps, we would love to hear from you! Leave a quick review and let us know what you think!!
You can find us on Instagram and Face book to see behind the scenes and learn more about our soaps
Meet the Maker
Hey! My name is Michelle and I am the owner and artist behind Wash Ur Butt Soap Bar. I have been making soap for over 3 years. I love any creative outlet, but what I enjoy most about making soap is that it is Art that you can Use!! My soaps are milk based with my own custom blend of fats and oil to make your skin feel its best!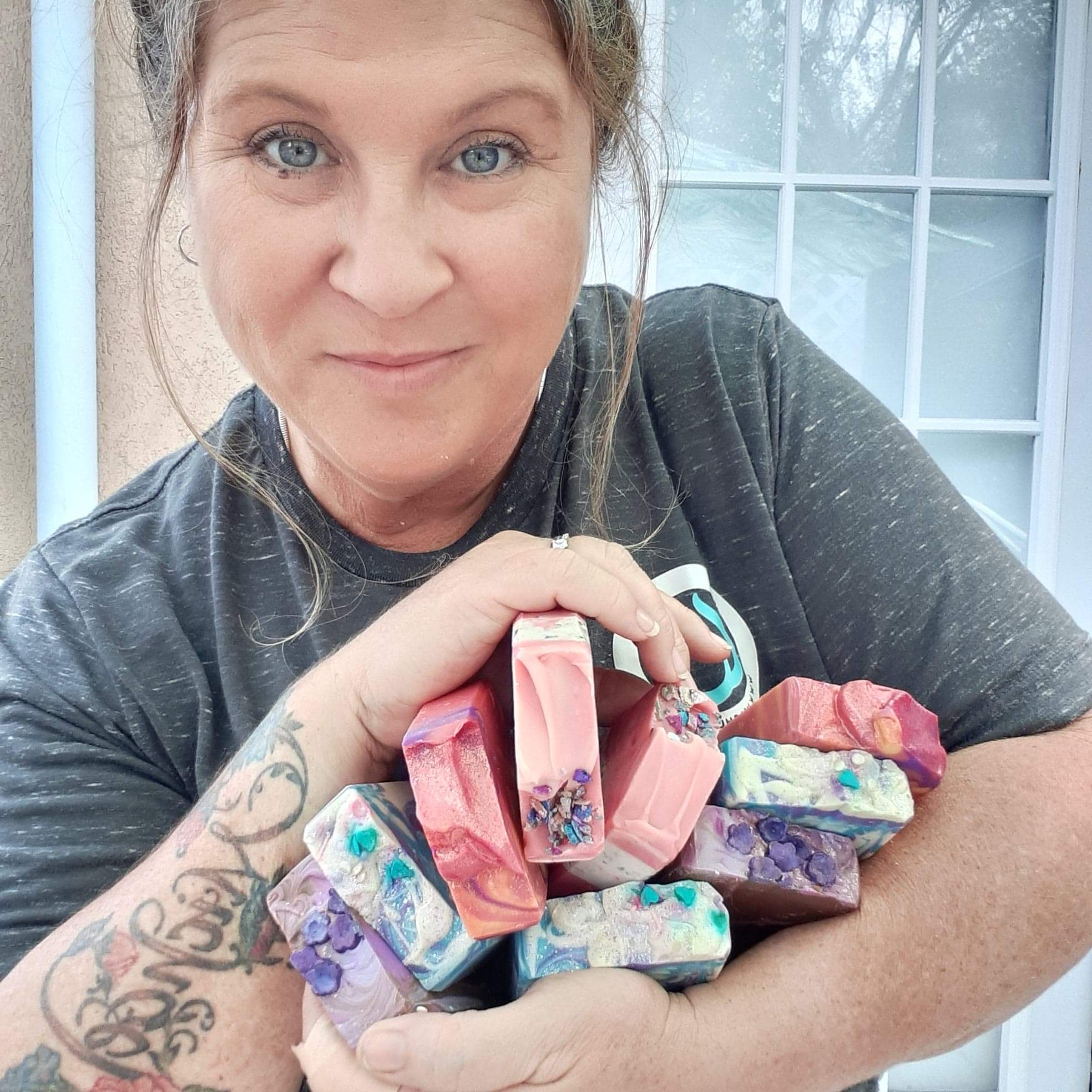 Please sign in so that we can notify you about a reply