About this Product
Transform your style with a touch of glamour! This glass bead bracelet boasts two strands of mesmerizing dark rainbow seed beads, accentuated by vintage glass crystal beads. The perfect accessory to brighten any outfit, light or dark, it's an ideal birthday gift for your cherished best friend. Measuring 8.5 inches, the bracelet is fastened with a sleek stainless steel toggle clasp.
*Due to screen variances, colors may not be accurately reflected.

**NOTE** As with any metal, Stainless Steel may cause a reaction in some people. If you notice any reaction, please protect yourself with a product like SkinGuard. Stainless steel may naturally patina over time and with extended wear- swimming or bathing with this product may cause it to patina faster. If you wish to remove this patina, please use a standard jewelry cleaning solution.
Racine, WI
UPCOMING EVENTS:  March 17th, 2024: Faire Folk Spring Revel, Historic Pabst Brewery, Milwaukee, WI
Contact Maker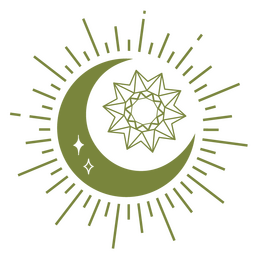 Meet the Maker
Hello! My name is Leha, and I am the artist for The Greene Bead. I specialize in wire wrapped and Polymer Clay jewelry, and I create miniature (indoor) fairy gardens. I try to use as much naturally derived product as I can, including all genuine gemstones, mined locally here in Wisconsin, Illinois and from around the world. Some of my pieces even include upcycled items such as vintage beads, crystals and buttons!


My journey began back in 2010 as a way to create new jewelry for myself, a broke college student, by taking apart jewelry I already owned and piecing it back together to create new items. One of my roommates at the time saw what I was doing and asked me to create a few pieces for him, and that's how this all started!

After many years of practice and improvement (I'm still improving everyday!), I've come to the point in my journey where I can start giving back. I've created many pieces to be used in silent auctions to raise money for my high school, my hometown library, benefits for friends and family to help with medical bills, and even Parkinson's research.

Last, but certainly not least, it is my personal goal to make sure each and every item I create for you is completely unique and that you are 100% satisfied with your order. Please feel free to message me with any questions, comments or concerns! I wish you all the best in your endeavors to find that perfect gift for yourself or someone you love.

If you would like to follow me on Social Media to stay updated on my local events calendar and the new pieces I am creating, you can find me here:

--> Facebook <--
--> Instagram <--
--> YouTube <--

--> TikTok <--

Watch my Meet the Maker video --> here <--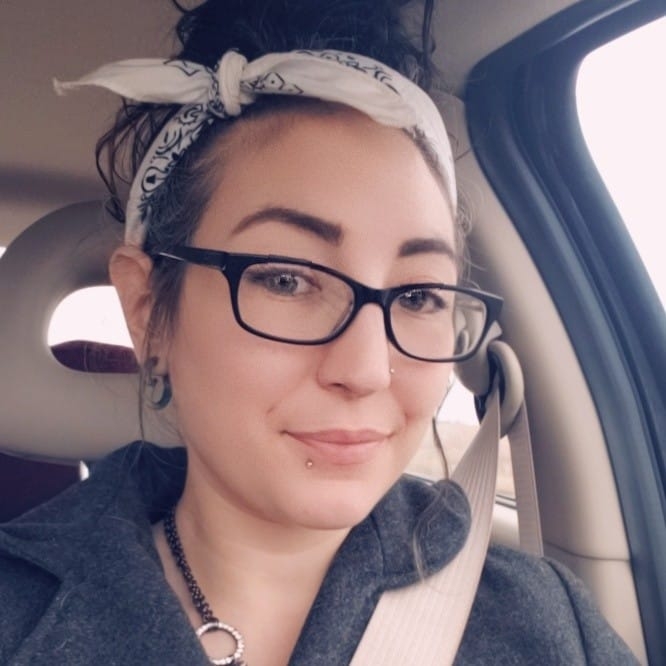 How it's Made
I found these gorgeous glass crystals in a bag of broken jewelry that was about to be tossed by a friend. She doesn't have a creative bone in her body, so she told me I could have it. It was a beautiful vintage necklace that she got in a bag of costume jewelry from her grandmother, and the way that the necklace broke was irreparable. So I took these lovely pieces and sorted them by size. It took a few years for me to finally start using them, but I'm glad I did. When I came across the rainbow glass seed beads, I knew I wanted to honor the necklace that had been broken, by creating the double strand of beads that were in the original piece. I finished this bracelet off with a stainless steel toggle clasp, to make it easy to take on and off.
Shop Policies
SHIPPING POLICY: Domestic shipping for jewelry is sent by First Class bubble mailer (your items are protected in a jewelry box!). I am not responsible for any delays after item has shipped. If your item has been marked "delivered" but has not arrived, please file a 'lost package' claim with your Post Office. Often times, missing packages are with a neighbor, or still at the local office. If this has not resolved the issue within a few days, please contact me and I will do what I can to help you recover your package.


RETURN POLICY: I do not accept returns due to hygienic reasons, but there are of course, a few exceptions:
-Broken Upon Delivery: All items delivered broken by no fault of the buyer may be eligible for a full refund, in which I will ask for photographs of the packaging and item/s in order to issue you a refund if we cannot resolve a way to repair the item.
-Custom orders: Custom orders may not be returned, unless buyer receives broken (See Broken Upon Delivery)
Please sign in so that we can notify you about a reply