About this Product
This solar polish transforms from soft coral pink to delicate lavender in the sun and UV light! A hint of micro matte confetti in this creme base gives it a fun look.
Inspiration
Sedona is a picturesque desert town surrounded by beautiful red cliffs. Voyage to Sedona captures the red rock with a soft coral pink when indoors, but take in some sun and watch it turn purple on your nails! Sprinkled with white and black matte confetti, this is an eye-catcher!

Formula
Voyage nail polish products are based on a ten-free formula, but the composition of thermal pigments may contain melamine. This polish does not contain dibutyl phthalate, toluene, camphor, parabens, or xylene. For best results use a peel-off base coat, apply 2-3 layers of color, and seal with your favorite topcoat.
Some swatches by @gilby83_nails and @freshcoatz

Seattle, WA
NEW Saline Shimmers spring solarthermal collection now in the shop!
Contact Maker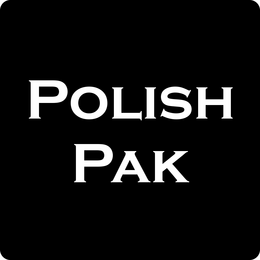 Meet the Maker
My family has always been the do-it-yourself type. I had my hands in woodworking, sewing, and other crafts from a young age. So it was natural for me to whip up a handy travel bag for my nail polish before an international vacation in 2016! A friend suggested I should open a shop to share my craft, and in 2018 I added Voyage color changing nail polish to the lineup. I hope you enjoy my handmade goods and take them many fun places!

Shop Policies
Returns and Cancelations
Beauty products and custom made items are not eligible for return as they cannot be resold. Cancelations before shipment are considered on a case-by-case basis. If you have any problems with your items please contact me for other remedies.

Processing Time and Delivery

Since everything is handmade, and often made to order, items are usually ready to ship within three business days.

All orders ship via USPS and tracking numbers are always provided. Domestic orders are usually delivered within 9 business days of shipment, and international orders are usually delivered within 30 business days of shipment. Expedited shipping can be selected on some items for an extra cost.

Lost, damaged, or stolen packages are remedied via the carrier and local law enforcement. Shipping fees are nonrefundable in the case of buyer error (wrong address, duties unpaid, didn't retrieve, etc).

Please sign in so that we can notify you about a reply