Meet Amanda, the talented creative behind Camel Creations. Known for her vibrant and whimsical polymer clay earrings, Amanda's creative journey traces back to her teenage years when she first began working with polymer clay, making hemp necklaces. Departing from her career as a medical administrator, she embraced her true calling in the world of handmade. Each piece she creates carries the spirit of youthful experimentation and a deep passion for her craft. We got to know Amanda and more about her business through a series of questions.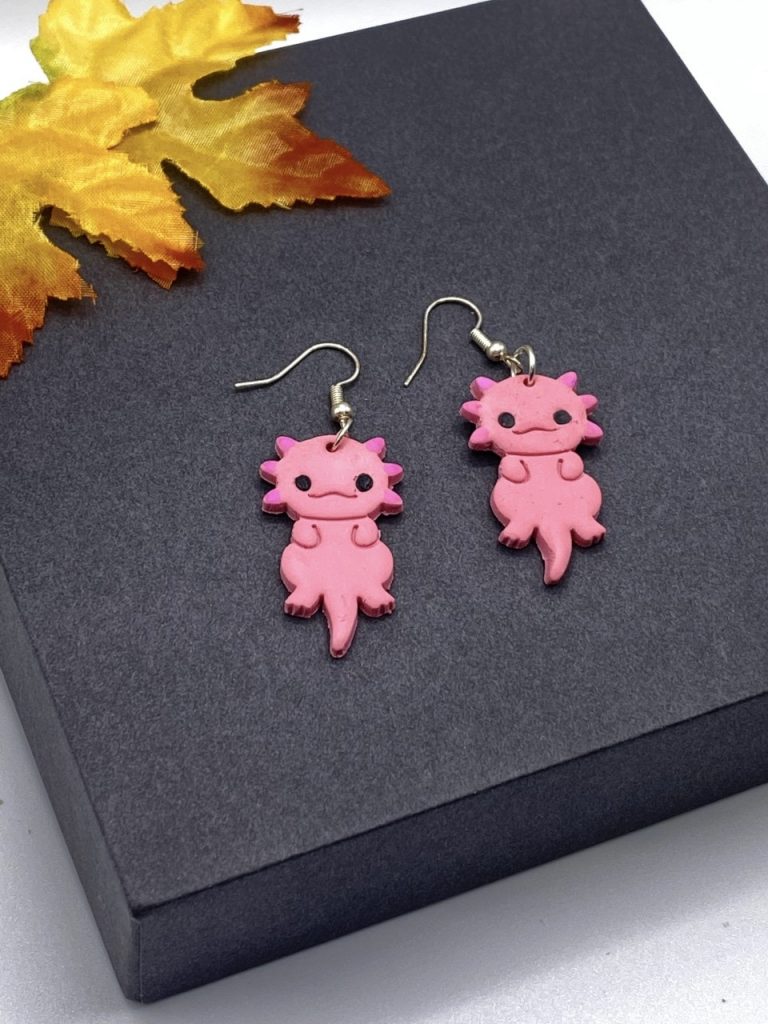 Briefly tell us about yourself:
My husband and I just celebrated 16 years of marriage (he is crafty, too!!). We are raising two kids who are nine years apart, two small dogs, and three chickens. Our oldest daughter is an artist and an incredible role model and protector to our younger daughter who has Down syndrome.
Among my hobbies are crafting, culinary exploration, tending to my canine companions during leisurely walks, and nurturing my garden. I love everything handmade, from making pizzas from scratch to saving my garden seeds each year to making my laundry soap.
My love for polymer clay started when I was a teenager. My friend and I would make clay and hemp jewelry to sell in the "black market" after school near the buses.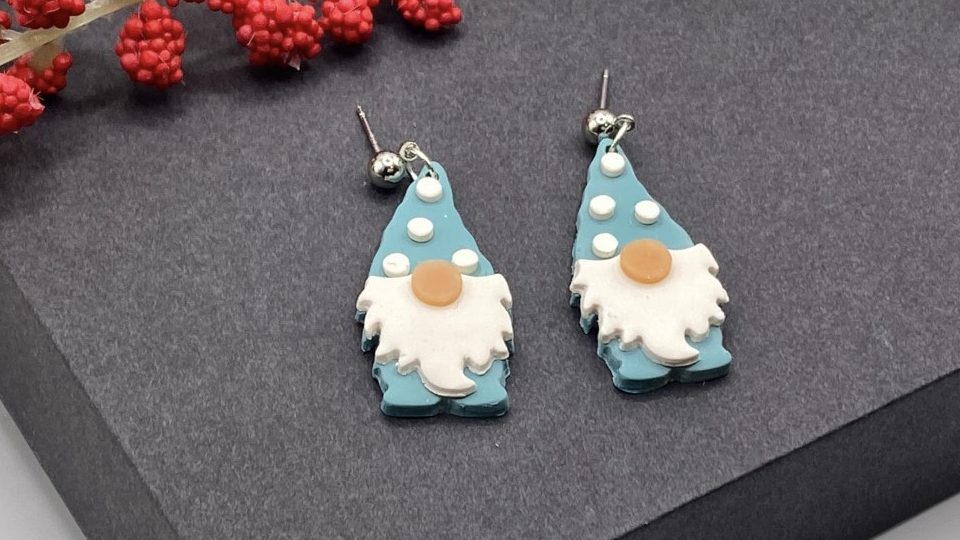 When did your creative business journey begin?
Breaking away from a 17-year-long career in medical administration, I embarked on a journey to pursue my passion for crafting as a full-time endeavor. Growing up, I held onto the belief that crafting was universally cherished. However, a reality check arrived when my daughter's friend visited one day, and I excitedly laid out an array of craft activities for the afternoon. To my surprise, her response was, "I'm not really into crafting." Caught off guard, I allowed the kids to play while contemplating this new perspective. While I might be exaggerating a tad, the point remains clear. This is my true calling.
Offering my kids an available mom who works from home is the dream. Having the ability to drive them to and from school and participate in extracurricular activities is the lifestyle that we strive for as a family. From homestyle cooking, raising dogs and chickens, gardening, and taking walks, my polymer clay business will allow me the flexibility to provide and care for our family with intention and purpose.
Is there a story behind your business name?
Camel combines our two daughters' names, Cameron and Melody. Most of my Everyday Wear line uses neutral muted colors like camel, a light golden brown.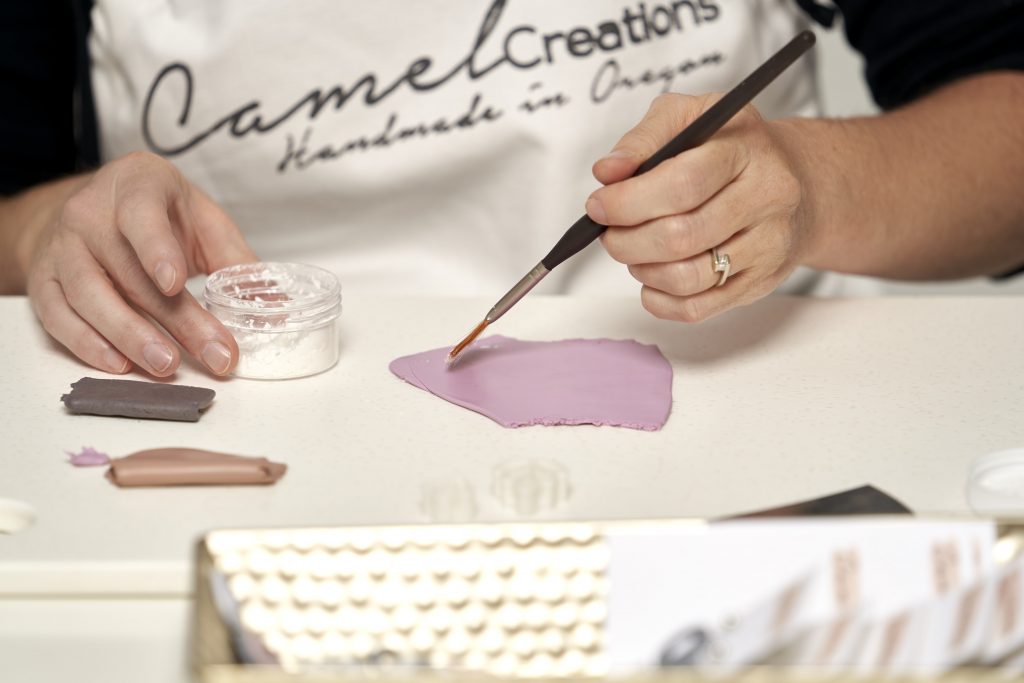 Is Camel Creations your full-time gig?
In addition to my polymer clay business, I own and operate a DIY Workshop, AR Workshop Hillsboro. With Camel Creations, I get to create and craft. With my DIY Workshop, I teach others how to create and craft.
Where do you create your polymer clay jewelry?
I create my polymer clay earrings in my home. I have a dedicated craft room that my husband and I built almost 10 years ago. It allows me a generous working space and a window that provides a view of the beautiful Oregon trees.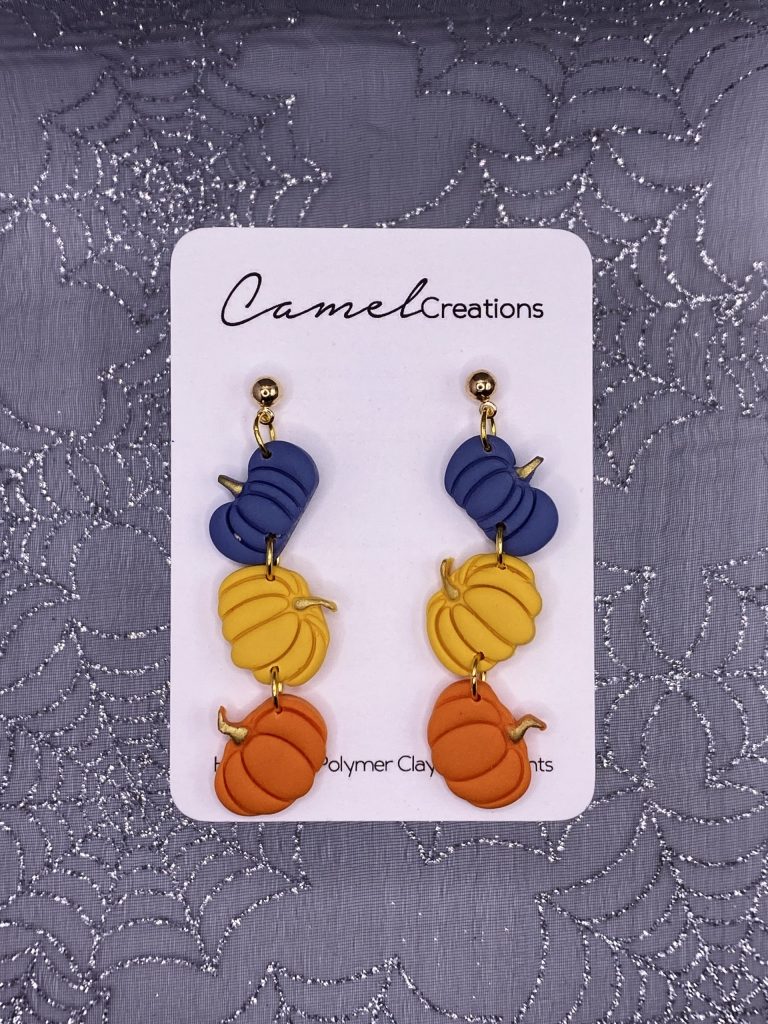 Can you tell us a bit about your creative process?
In my creativity journey, I find inspiration by exploring Instagram videos, allowing other makers' diverse content to spark my own ideas. To set the ambiance for my creative sessions, I immerse myself in worship music, letting its soothing melodies guide my thoughts. My environment must be a clean and organized workspace where I can translate inspiration into tangible creations.
I love working with Sculpy Souffle as my polymer clay of choice. Sculpy Souffle is very lightweight, and the texture is ever so slightly grainy, which gives a wonderful matte finish.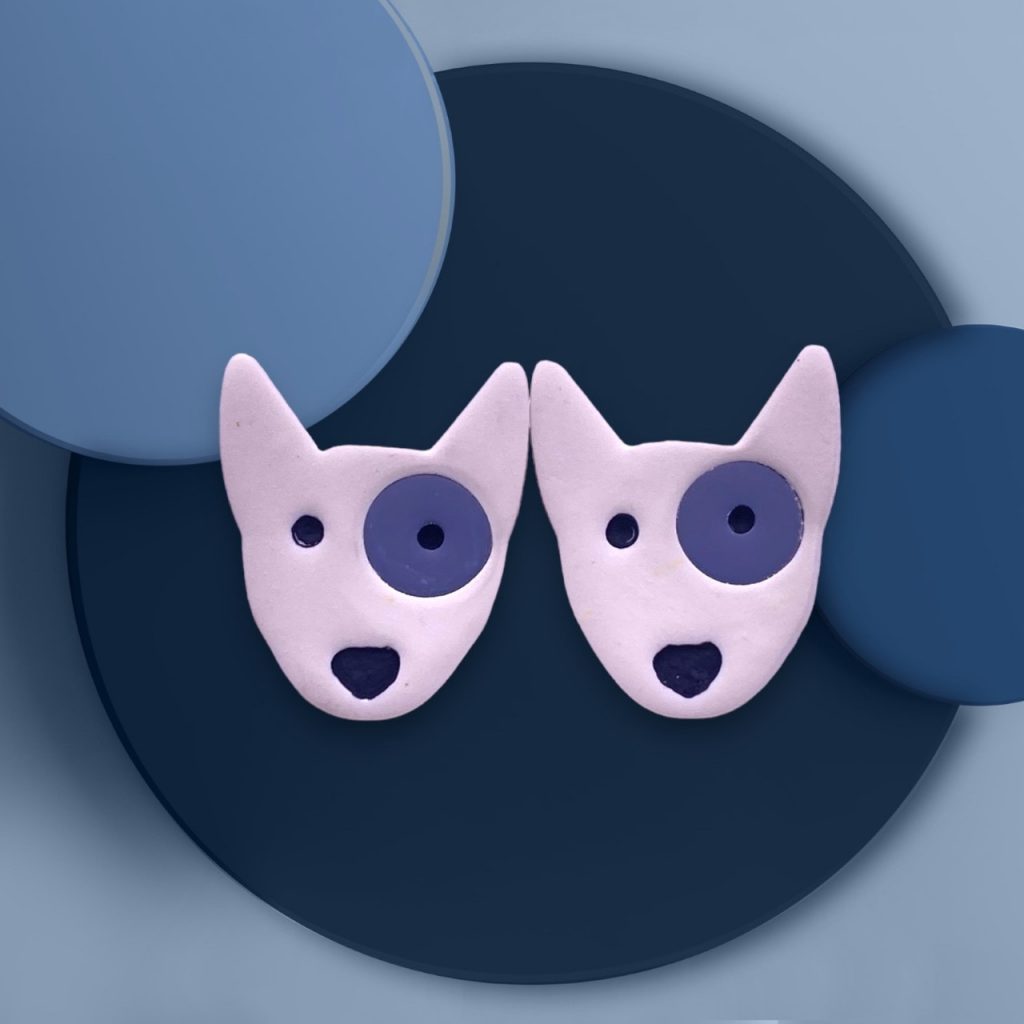 What is your most popular product?
The standout among my creations is my collection of more than 30 dog-breed earrings. The weekend farmer's markets have become a hub of excitement as visitors delight in discovering earrings that look like their beloved pets. Responding to the demand, I introduced a new option to commission personalized dog earrings that capture their furry companions in wearable art.
Why did you choose to sell on goimagine?
goimagine reflects the very same principles and beliefs that resonate with me. I allocate 5% of each sale to Reeses Rainbows, an organization dedicated to aiding adoption services for children with special needs, especially those with Down syndrome. It's heartening to note that Goimagine is also committed to assisting children in vulnerable circumstances. By purchasing from Camel Creations on goimagine, customers contribute to advancing not just one but two crucial philanthropic causes.

Where can we support Camel Creations?
Shop: goimagine.com/camelcreations
For all Camel Creations purchases made on goimagine, Camel Creations will double the donation to Reese's Rainbows special needs adoption through December 31, 2023

Instagram: @camel_creations
You can also find Camel Creations at Hillsboro Oregon, Farmer's Market on Saturdays and Sundays.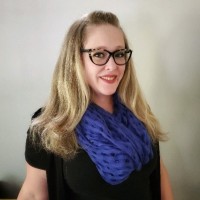 Stephanie is naturally creative and is passionate about art, design, and everything handmade. She has always enjoyed exploring new techniques and trends in the handmade industry and has channeled this into her role as the Creative Director and co-founder of goimagine. Through her love for creating, she has successfully sold her unique wares, which range from fine art to simple crafts, in both online and in-person markets.