Meet Guv'nor, the founder and maker behind Sun Fun Art. He has perfected the art of solar pyrography and creates rustic décor by using only a magnifying glass and the sunlight. At age 7, he learned to start a campfire using a 4″ magnifying glass pointed at dry sticks and leaves. He was impressed and has been practicing ever since. Guv'nor creates his art on his deck surrounded by the mountains of North Carolina.
Through a series of questions, we got to know Guv'nor and a bit about his business.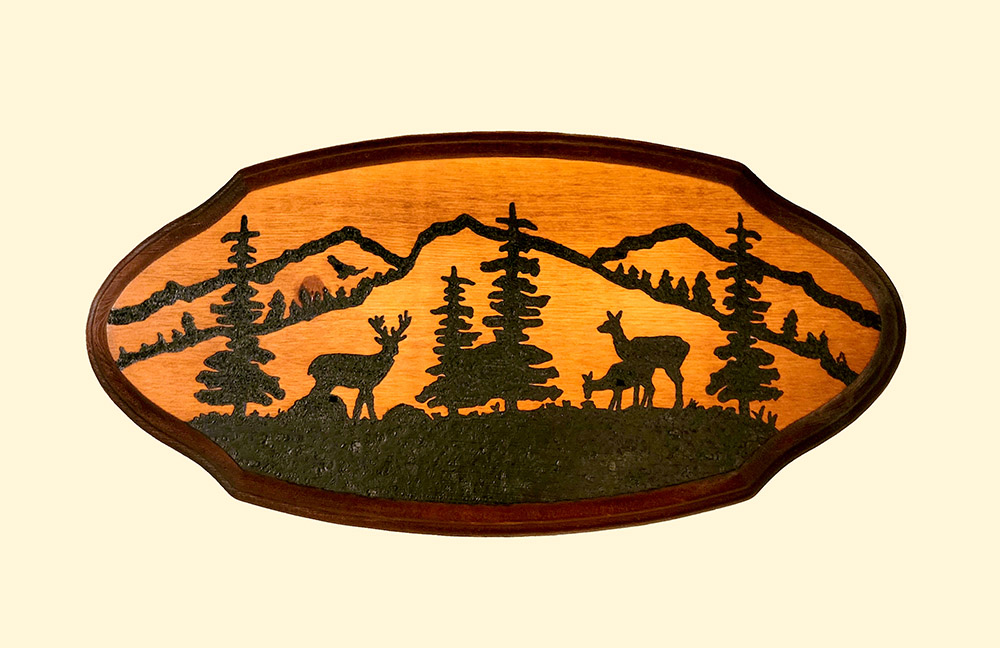 Tell us a bit about yourself.
I am a retired Computer Network Engineer (that helped build mini-computers purchased and used by NASA back in the 1970s). I've always been a bit different. For example, I was never into ordinary sports like others. Instead, I took up sport skydiving when I turned 18. I jumped out of the first airplane I ever flew in. Actually, I "took off" 23 times before I ever landed in an airplane and am now a pilot of "flying contraptions." I fly "Powered Parachutes, Gyroplanes & fixed wing aircraft. I love to "Leave the Earth" every chance I get! Another way I have found to "Leave the Earth" is by creating solar wood-burning artwork with my magnifying glass and the sunlight! It's very relaxing.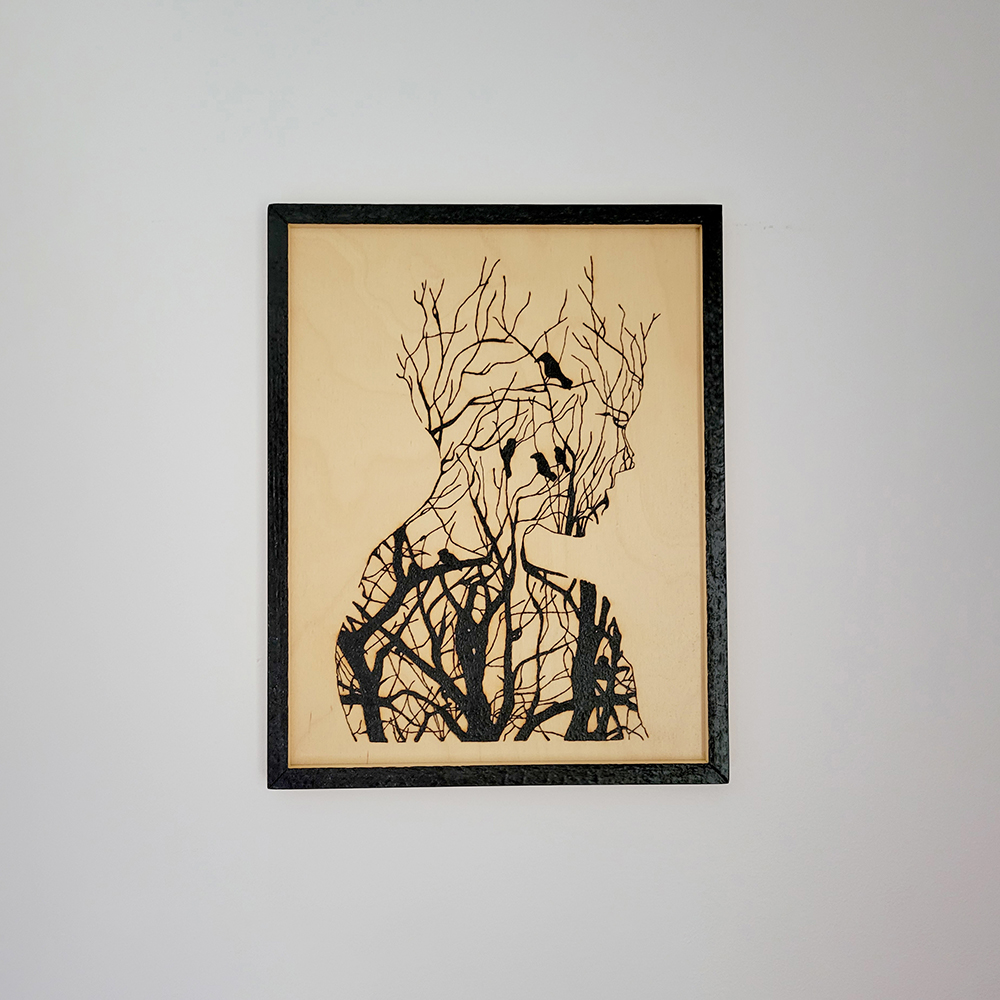 What does your creative process look like?
I usually start with a piece of wood and decide what to burn on it. I look at the natural grain marks or imperfections on some pieces of wood and just freehand the wood burning. On others, I print out a "silhouette" on paper and tape it to the wood. Pressing hard, using a ball-point pen, I trace around the borders of the silhouette, leaving an indentation. Once that process is completed, I remove the paper template and use a lead pencil to re-trace the indention left in the wood. Now, the wood is ready for a "sun burn".
The burning process only works on clear, sunny days with little or no wind. So my hobby is very weather based. A typical wood-burning can take anywhere from 20 minutes to 30 hours of directly sitting in the sun. I usually play soft music in the background and "Zen Out" while staring at a small laser beam and timing my breaths to avoid inhaling smoke. You can often hear me refer to my process as "therapeutic meditation". I wear welding goggles to protect my eyes and sun-protecting clothing & hat. Sunscreen is also a must of course. Once the burning is complete, I put about 5-6 coats of water-based sealant on the wood to protect it. Then it is ready to install the hanger on the backs & take photos.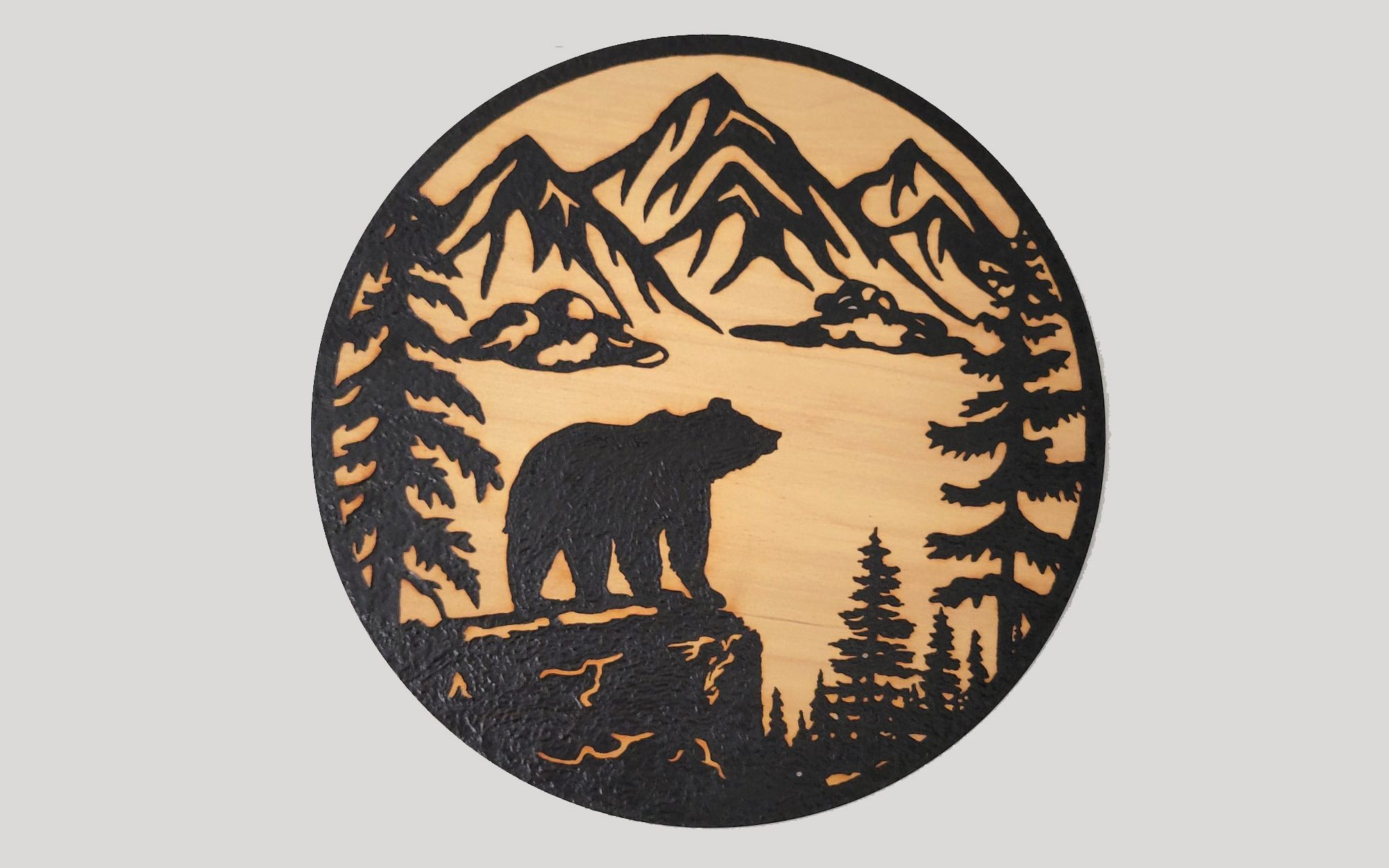 What is your favorite product to make?
Inspired by rustic log cabins and nature, I love to burn wood plaques of all shapes & sizes. I love burning "Bigfoot" items because he is rustic by nature and different, like me. However, my most popular items seem to be ones that feature a black bear. I have done burnings on leather, which also works very well.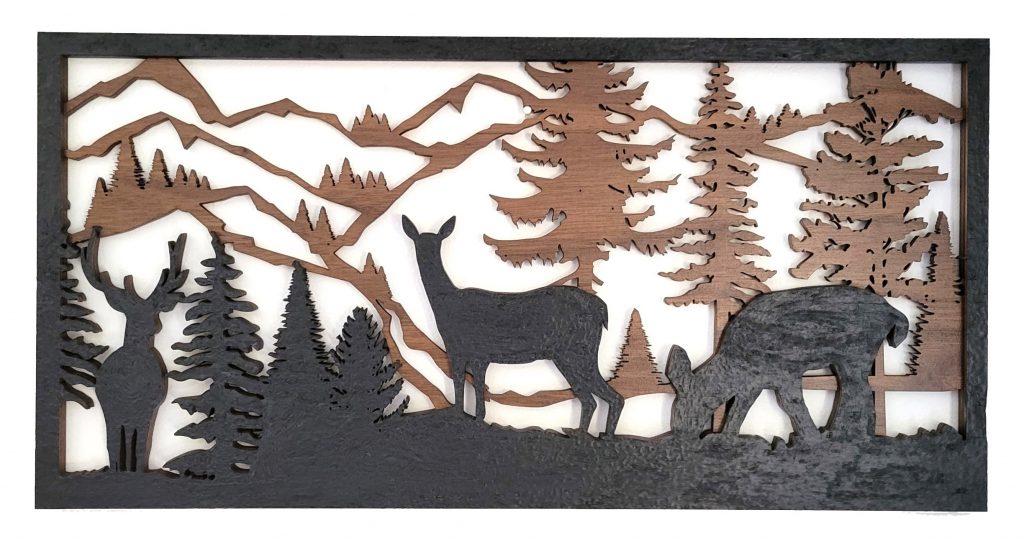 Why did you choose to sell on Goimagine?
I absolutely love the fact that everything on goimagine is handmade in the USA and that all their profits go to help children in need. That is very special and something that I am proud to be a part of!
Where can we find you?
I mostly sell my finished products online. Once in a great while, I may set up a display at a local craft show event. Shop online at goimagine.com/sunfunart
Guv'nor also won the Earthy Vibes Maker Challenge with his Framed Natural Tree Silhouette burning shown above. You can view the full challenge collection here.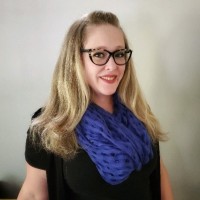 Stephanie is naturally creative and is passionate about art, design, and everything handmade. She has always enjoyed exploring new techniques and trends in the handmade industry and has channeled this into her role as the Creative Director and co-founder of goimagine. Through her love for creating, she has successfully sold her unique wares, which range from fine art to simple crafts, in both online and in-person markets.