Meet Jill, the founder, and maker behind Clean Glow Co. Jill is a wife, Mom, and lover of dogs. Originally born and raised in Newark, Delaware, she relocated to a small mountain town in Virginia to raise her son. Jill graduated from Purdue Global University with a Medical Assistant Certificate, but between covid and life's struggles, she quickly realized that wasn't the path she wanted to be on. Jill followed her dreams of becoming an independent small business owner. She started experimenting with hand-poured soy wax candles and Clean Glow Co was born.
Through a series of questions, we got to know Jill and a bit about her business.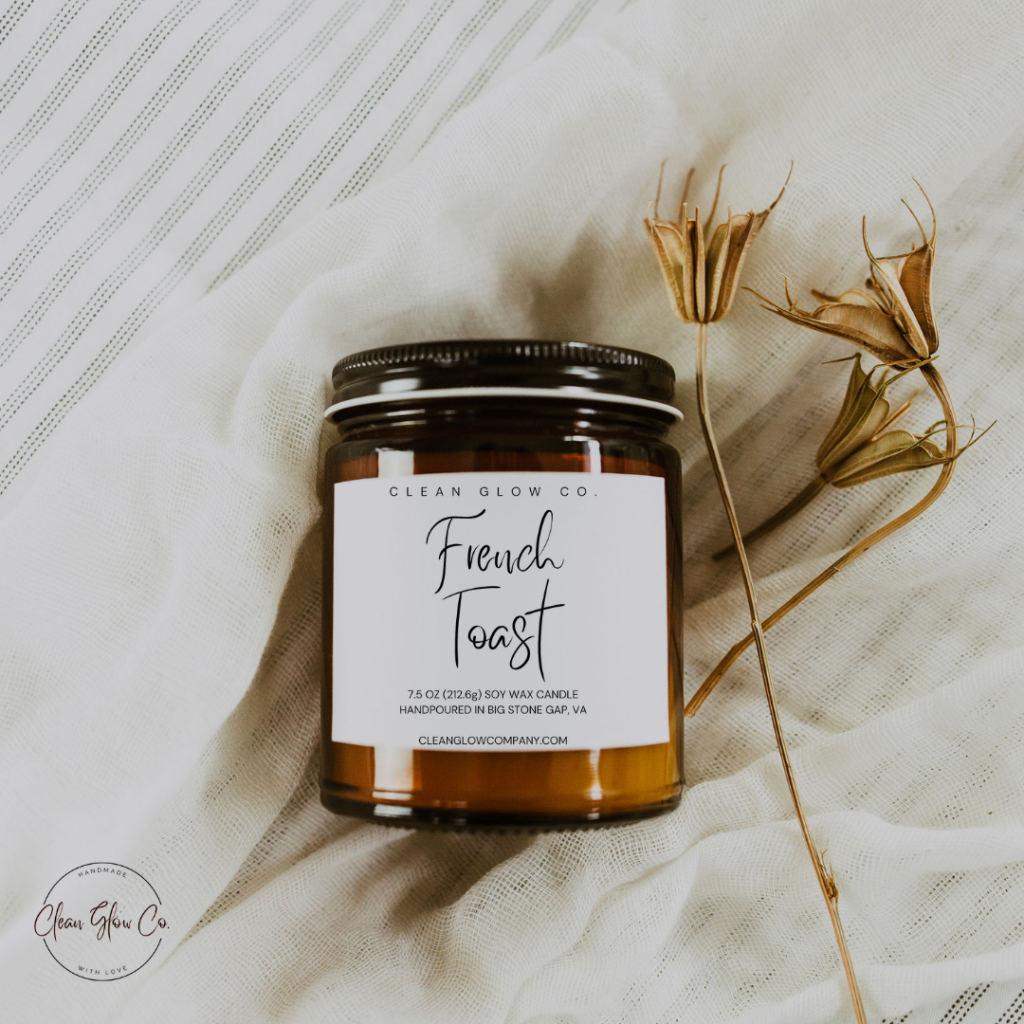 How did you get started?
I worked in direct sales selling candles and wax melts for years because I, like many others, had to have all the smell goods. So I decided I would attempt to make my own. I was not only successful but found so much happiness in curating something that smelled so amazing. Sharing products I truly loved with others was so fun, but being able to create those products ignited a spark. Making my first candle was a complete disaster, but at that time, I knew. I knew I'd never stop making candles and quickly added wax melts to my line. I do also make soaps, scrubs, and lotions. I haven't bought these products from the store ever since.
Where does your inspiration come from?
My family. I am so grateful for my husband's support in pursuing my dreams. My son and Mom are also always there cheering me on. I couldn't do it without them.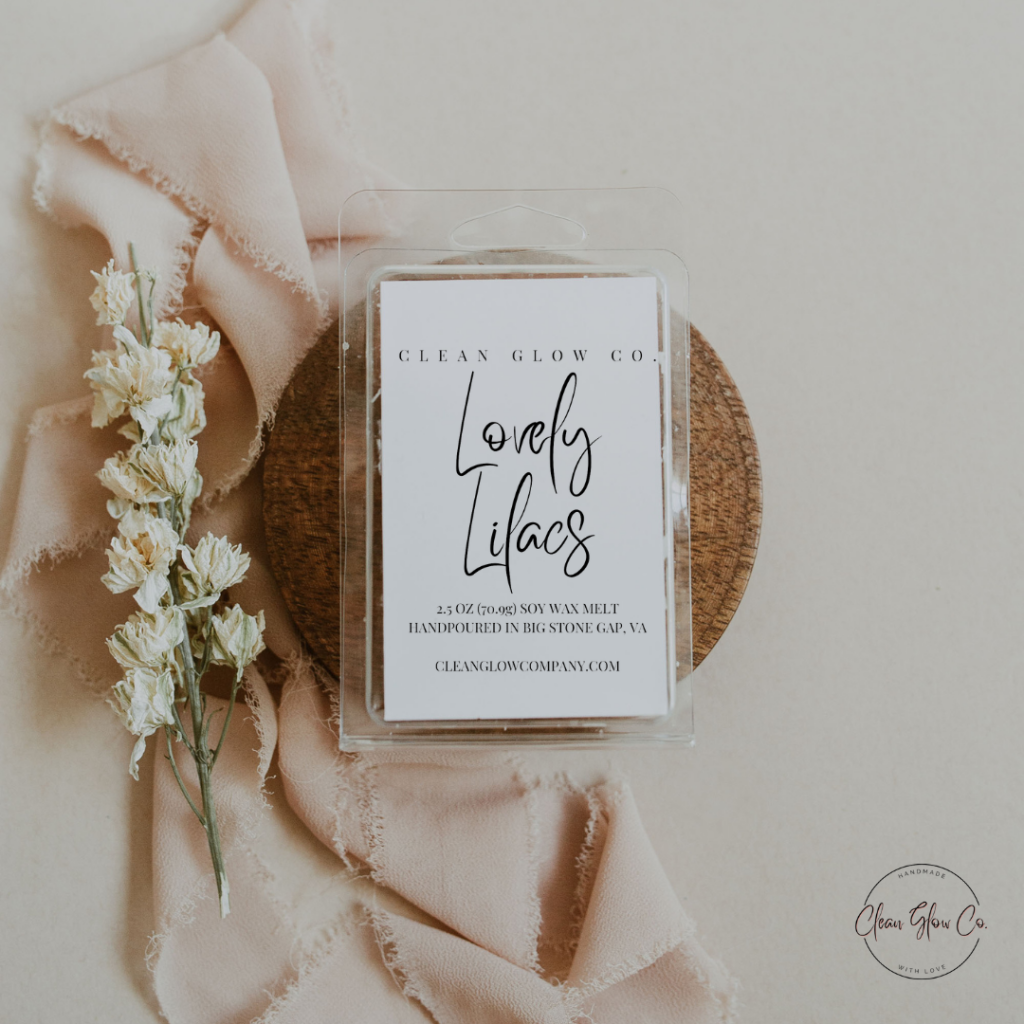 What does your creative process look like?
I always start preparing by watching others. I am a visual learner, so videos are a great place for me to start. Once I get a good idea of the process I will begin to formulate or make changes according to my likes or needs. Then it's time to make and test. I love offering products to a group of testers to give me feedback and make changes if needed. I am somewhat of a perfectionist, so once I am happy with it and find a group of people who also enjoy it, the new product gets added to the shop. This process can take days, weeks, months, or even years, depending on the project and the extent of the formulation.
How do you stay motivated?
Sometimes I don't. It can be a struggle and a break is sometimes just needed. I allow myself a pause, but not for long. Then I will find a new project. I'll go to my favorite Youtubers or other makers' sites to gain some inspiration. I usually tend to find something a bit challenging to help get myself pumped and motivated to start making again.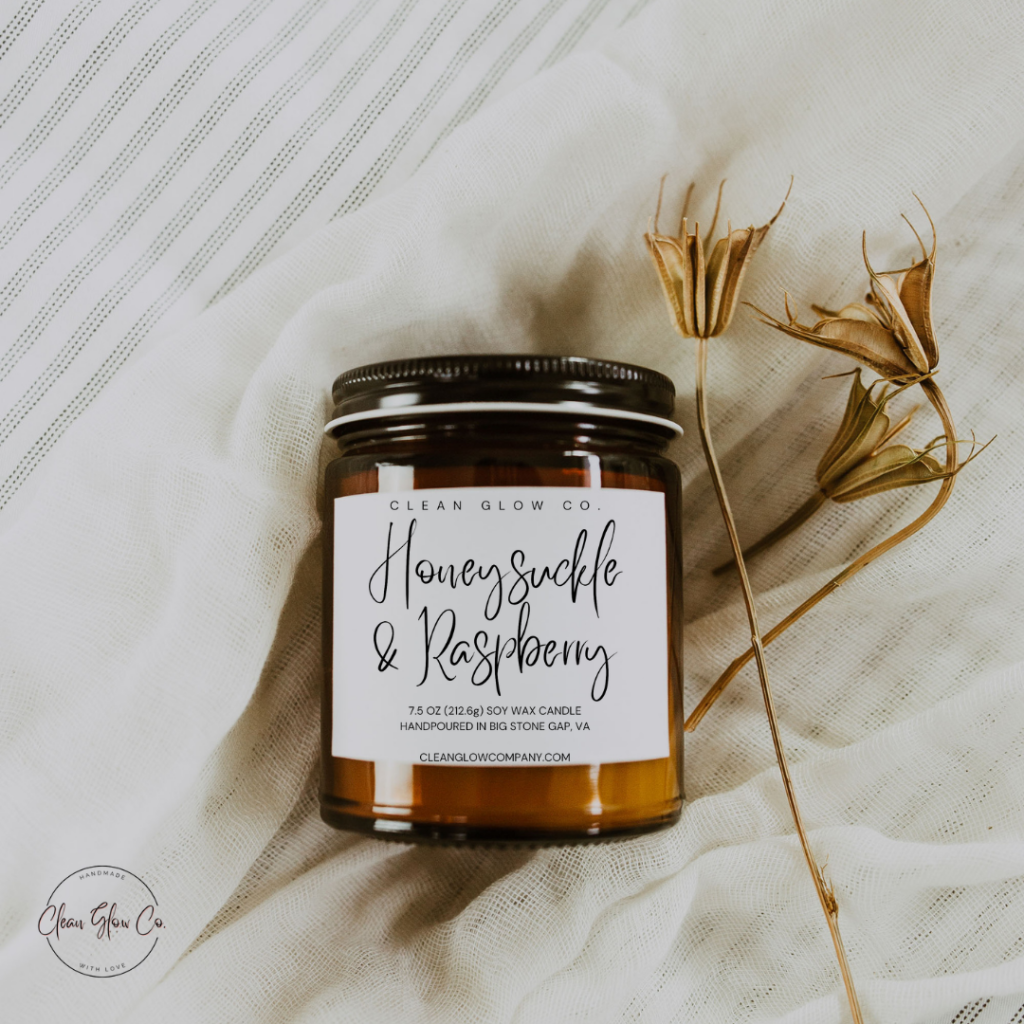 What is your favorite material to work with?
I love the scent and working with natural soy wax. The smell when opening a new bag is so refreshing. Testing and trying new ingredients is really fun too. Shimmer wax melts are by far my most popular product, and have trouble keeping them in stock.
Why did you choose to sell on goimagine?
I love how they focus on makers and handmade goods. Plus, who doesn't love to support a platform that donates profits to help children? I am very excited to be a part of their growth.
Where can we find you?
Shop at goimagine.com/cleanglowco
Use code goimagine10 to save 10% off your next purchase!
Instagram @cleanglowco
TikTok @cleanglowco
Facebook @cleanglowco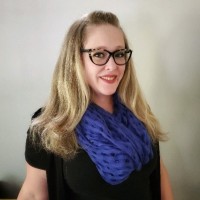 Stephanie is naturally creative and is passionate about art, design, and everything handmade. She has always enjoyed exploring new techniques and trends in the handmade industry and has channeled this into her role as the Creative Director and co-founder of goimagine. Through her love for creating, she has successfully sold her unique wares, which range from fine art to simple crafts, in both online and in-person markets.