Meet Jodi, the driving force behind Hands in Clay NM. As an entrepreneur, graphic artist, and ceramist, her studio is a captivating blend of timeless craftsmanship and cutting-edge technology. With the help of her family, Jodi fills her shop with unique ornaments and gifts using locally sourced clay. Through a series of questions, we got to know a bit more about Jodi and her business.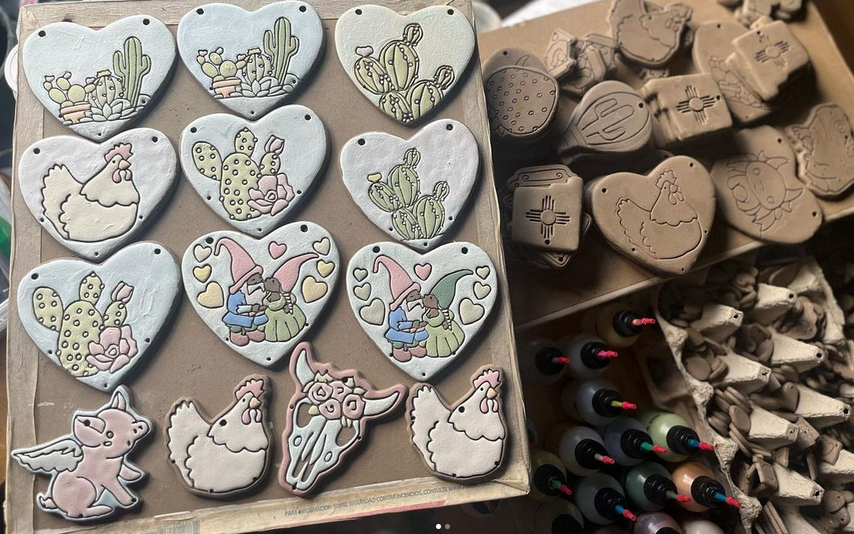 Tell us about yourself:
I am the leading "hand" behind Hands in Clay NM, I'm an entrepreneur, graphic artist, and ceramist, as well as a hobby farmer, and I like to say that my studio is a place where the old world meets with the newest technologies including the use of AI tools. It is always buzzing with 3d printers, kids, and cats! My husband and I also home-school our three active and creative teenage boys. They bring all kinds of fresh ideas to our work together, and I am so grateful that have joined us in making ceramics.
Is there a story behind your shop name?
There is! Hands in Clay was founded in New Mexico in 2018 as an alternative to the traditional craft booth; a way to put clay in the hands of local children and families. My family and I, together, built a mobile ceramic studio that we set up at events and festivals like craft shows, birthday parties, pop-ups, and small classes; we continue to bring clay play to our community today, and now Hands in Clay NM has grown to offer our own art as well.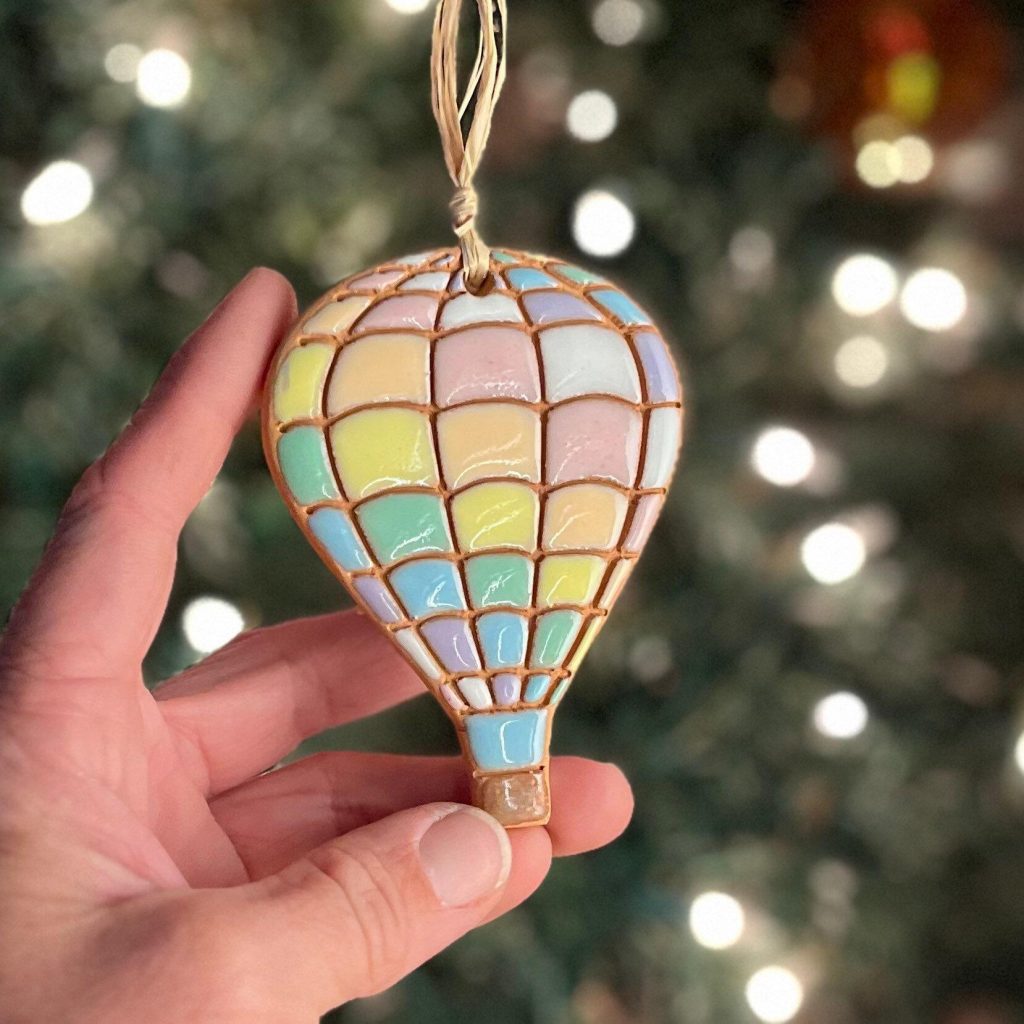 What do you make?
We work together in our home studios to create a playful line of ceramic ornaments and gifts. Our ornaments range in theme from southwestern to woodland to nautical and more, we even have ornaments for animal lovers and we continue to come up with a variety of designs that appeal to a wide audience. We have so much fun coming up with new designs that our sketchbooks are overflowing with ideas while we patiently take the time to bring each to life!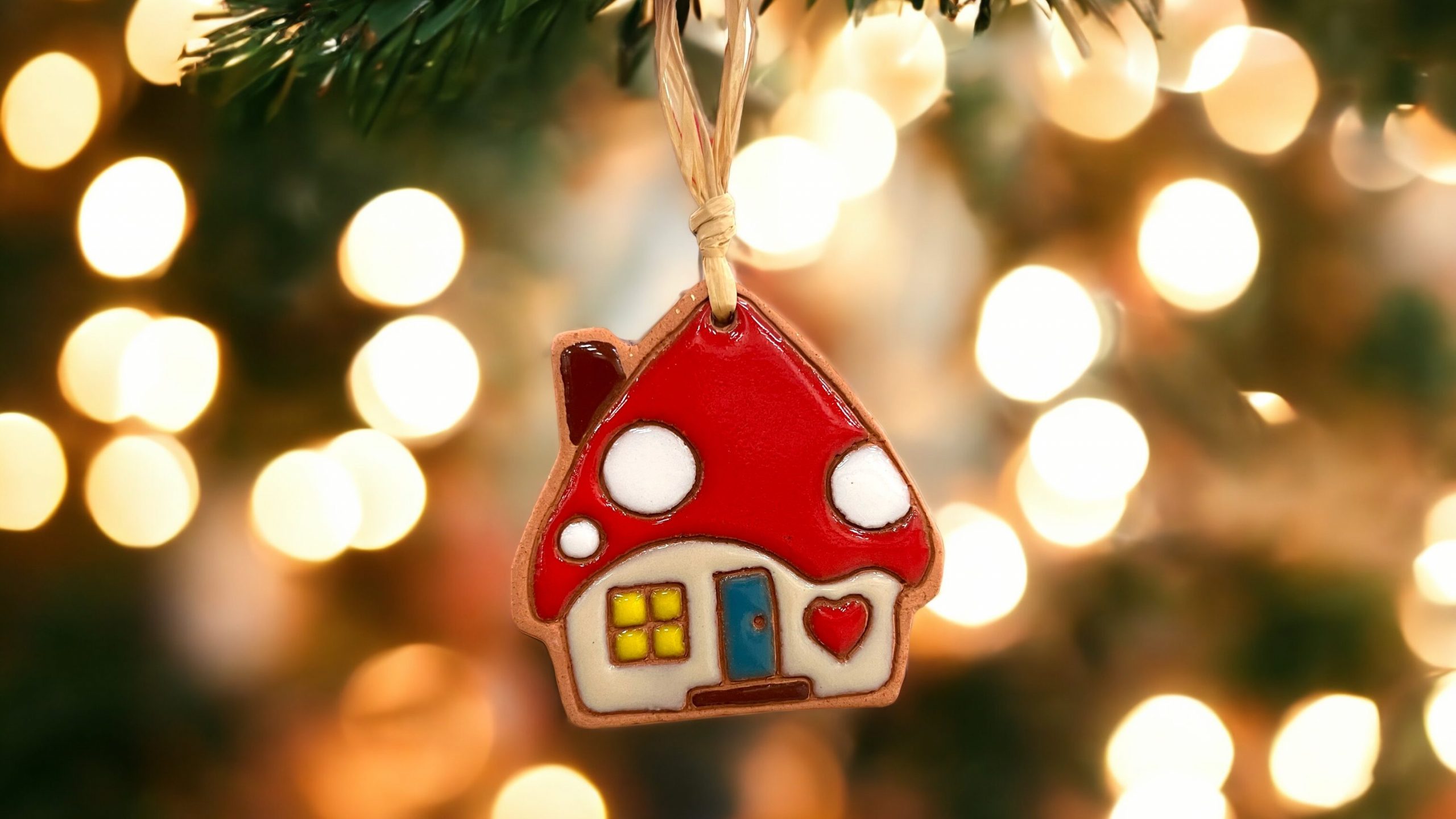 How did you get started?
I had always dabbled in ceramics but I started taking it seriously when I realized that the small craft business that I had built on crocheting dolls was not something that could grow beyond my own hands. Indigo Toybox was a really fun and cute business but I wanted something that our family could enjoy doing together and that could grow to support our creative lifestyle.
When I started teaching ceramics to children we found that it was something that my kids really enjoy helping with, and when we all got our hands in the clay it was only a natural sequence of events that would lead us to making and selling our own ceramic art. Thus Hands in Clay NM as a small family ceramic business, was born.
Is this your full-time job?
This is my full-time work and part-time for my boys. It has recently grown so successful that the boys and I now also employ my husband! We take the craft on the road and have done many craft shows and festivals together.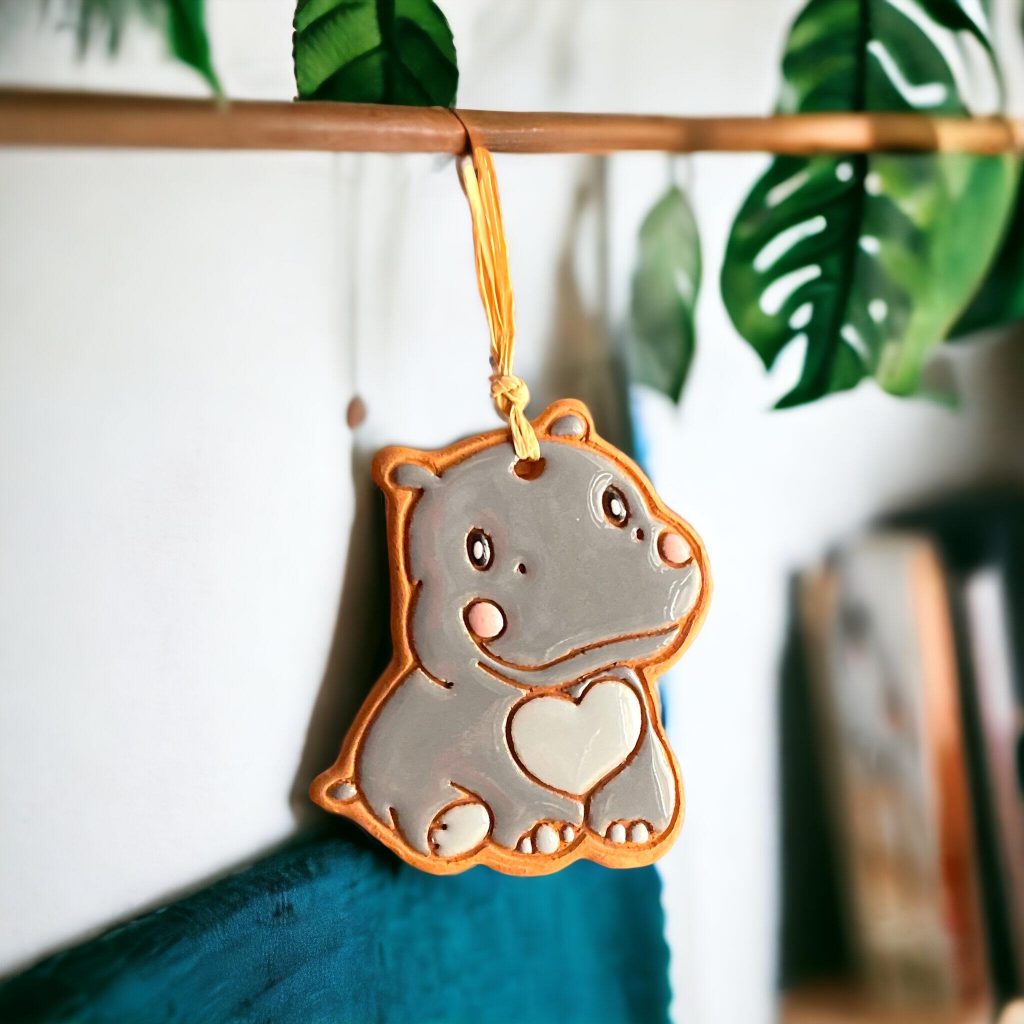 Where does your inspiration come from?
We have fun using a bright and engaging color palette of glazes and in using the natural clay locally sourced from the beautiful mountains where we live. Our ornaments and decor serve as a representation of the land from which the clay originates and this feeling of the warmth of New Mexico seems to flow through each piece. But our real inspiration comes from the people!
It is super rewarding to come up with imagery that inspires good feelings. Our art may remind someone of their family or friend, their loved one, or their pet, or bring them a nostalgic feeling, remind them of a good time, or represent something they hold dear. Whatever it is for whatever reason, it truly makes us feel useful and grateful to provide them with a tiny piece of art from our home that they may cherish.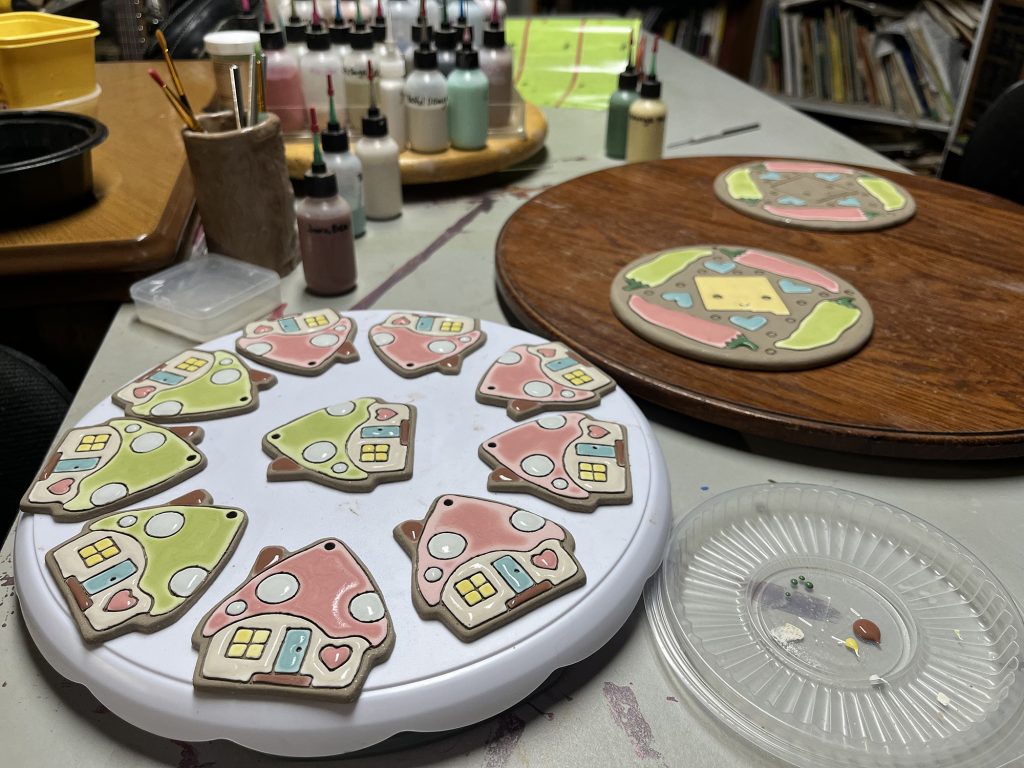 Describe your workspace:
We have a home like the Weasley family, if you are familiar with Harry Potter you may know that the Weasley house is more than just a little chaotic while being just the right amount of warm and welcoming. We have dedicated studio spaces for lamp-worked glass, 3d printing, Lego building, wood work, metal smiting, and ceramics and we also have a jam room for musical inspirations. Our family has so many creative space needs that we have actually bought the house next door and turned it into an art house!
The ceramic studio itself is a pretty clean space as far as ceramics goes, we employ such a graphic approach that there is not so much mess as usually accompanies a ceramic lab. I am, however, never alone in the studio, not only because it is a major thoroughfare in the home, but our pet rabbit, Chaco, lives there and I also use the room to raise silkie chicks. There is a wood stove and bright windows, happy cats, and the garden is just outside.
What does your day as a maker look like?
My day as a maker is a mixed endeavor. I usually have the work set out in order of operations. It may be a day for designing images and printing out the 3D stamps, or rolling out raw clay and pressing the molds. We also spend days glazing (painting) the ornaments. As a family, we all sit around the table telling stories and jokes, painting on and off for a few hours every day until the kiln is full. Painting is one of the funniest parts of the process!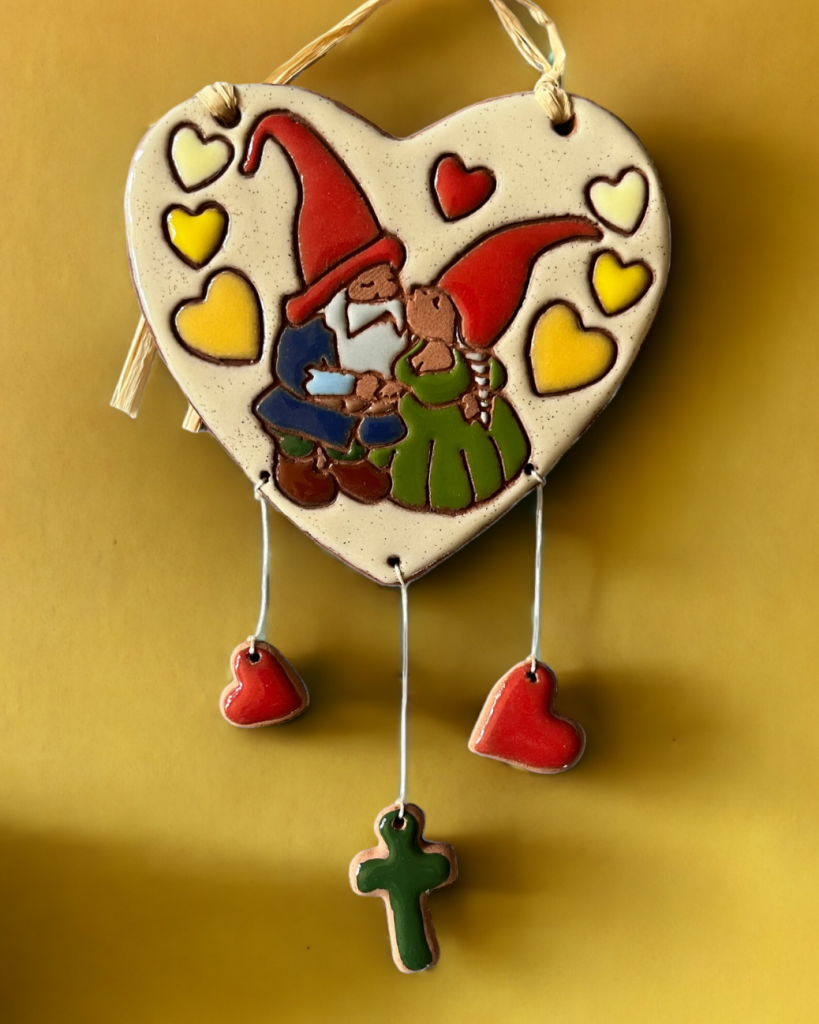 Can you tell us about your creative process?
The ideas come first, they mostly stem from our own interests and then from our appreciation of things that other people enjoy. We sketch them out on paper or on the iPad and render them into a 3-dimensional state using graphic programs which all the boys and I learned to use together through the wonderful people of YouTube! We use our 3D printers (a skill also learned through tedious hours of videos) to print them into molds that we then use in the raw clay. We take the "blanks" and come up with color schemes and paint and paint. We make the ornaments in small batches of 5-20 and with the whole family enjoying the time, it doesn't ever get tedious.
After the glazing, I load them into the kiln (an old Duncan) and fire them for a day. It takes a little under eight hours to fire but it takes until the next afternoon to cool enough to open the kiln. Waiting for the firing is the hardest part of the process, we have in the past had a few firings go wrong and lost a kiln load of work here and there and that is pretty upsetting. Mostly, though, all goes well and when the kiln is opened it is very much like Christmas morning; everything has transformed the colors pop and we all want to see what we have painted!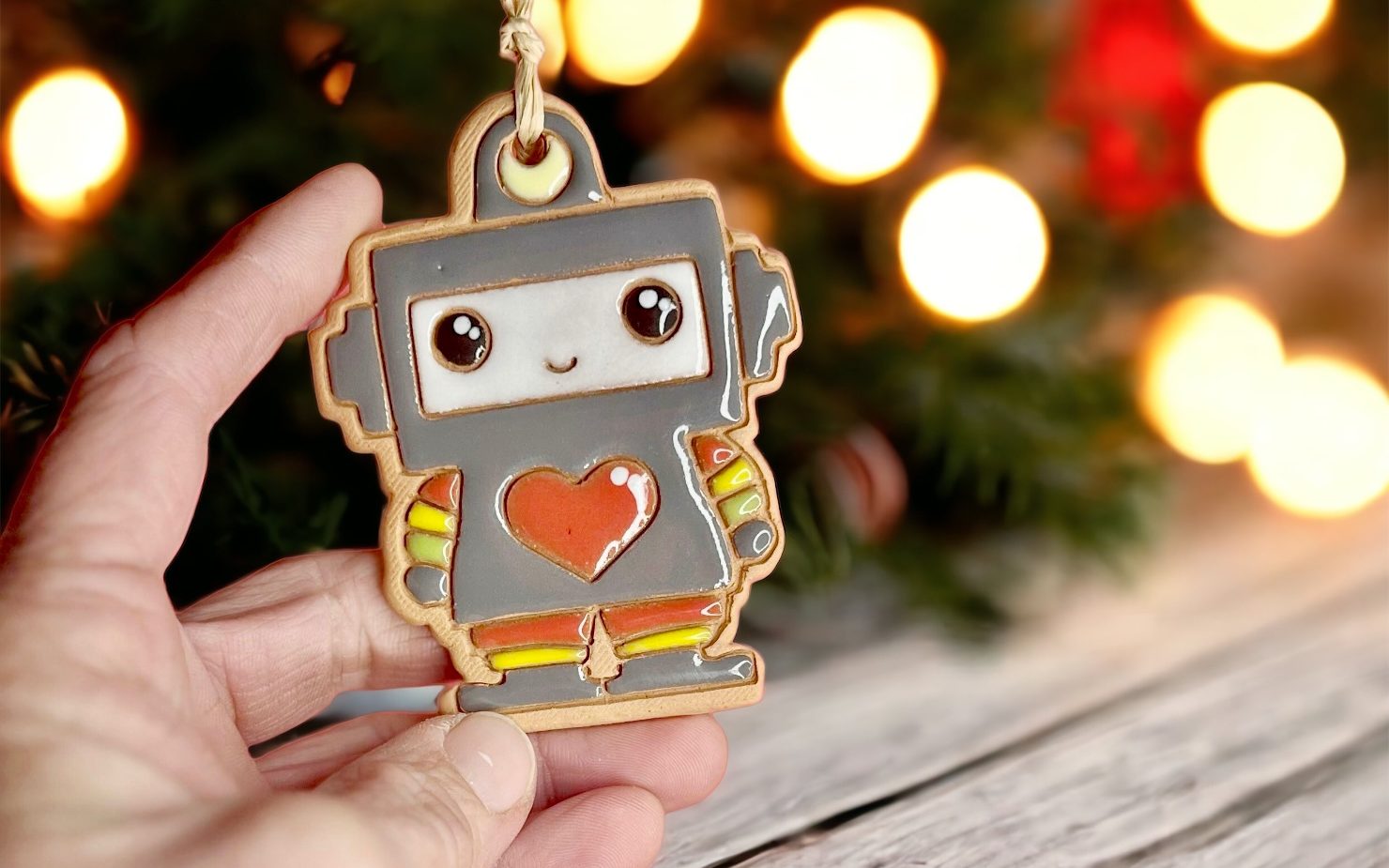 What is your favorite material to work with?
I absolutely love working with our local natural clay it is rough and sometimes has small stones in it but it feels so good to use such an abundant and natural local material! As an added bonus, because of the mica in it, it sparkles!
Why did you choose goimagine?
Goimagine was an easy choice as a web store host for our small handmade business. When I discovered it I was looking for a website host that made building a web-store easy and that wouldn't break the budget. I found goimagine to fulfill both these requirements and also provide a great marketplace platform as well. I have, in the past, looked at other "up and coming" handmade marketplaces and not ever found one that stood out as a viable alternate until I found goimagine. After a bit of digging, I found that not only is goimagine viable, it is an active and thriving community, and I am so glad to be a part of it!
Where can we find Hands in Clay NM?
We have our work in several small family-owned shops in New Mexico. The shop owner who has helped us to grow and has supported our family business since the days of crocheted dolls is Nikki Zabicki's Boutique and Gallery. We urge you to check it out if you're in the area of Old Town of Albuquerque, NM.
Shop Online at: goimagine.com/handsinclaynm – Use code NEWFRIEND20 to save for a limited time.
Instagram: @HandsinClay.NM
Facebook: @HandsinClay.NM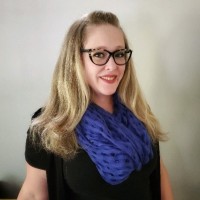 Stephanie is naturally creative and is passionate about art, design, and everything handmade. She has always enjoyed exploring new techniques and trends in the handmade industry and has channeled this into her role as the Creative Director and co-founder of goimagine. Through her love for creating, she has successfully sold her unique wares, which range from fine art to simple crafts, in both online and in-person markets.