We are excited to introduce you to the multi-talented maker behind LisMakes. Lis is a fiber artist from Champaign, Illinois, whose focus is knitted items and beautiful embroidery. LisMakes is an extension of her other passions Lis Cooks and Lis Writes. Through a series of questions, we got to know Lis and a bit more about her business.
Can you tell us about yourself:
Although my background is in psychology, I ran a craft business focused on crocheted crafts for nearly 15 years. This also partially funded my overseas studies to obtain my psychology degree. My business ended when I prepared to relocate to America. I am a passionate advocate for mental health awareness and well-being. I aim to instill meaningfulness in my craft products to promote positivity in approaching life challenges.
Lis Makes is my full-time business, but I juggle it with various roles. My husband is pursuing his Ph.D. studies, so his stipend supports the two of us and our cat, Miss Lemon. We are managing well with some frugality, although our household income has shrunk considerably. Crafting and working from home is a perfect job for me as the creative channel generates a sense of happiness and, hopefully, some revenue to help with the bills. Between creating and marketing crafts, I spread my time across housework, meal plans, and caring for our cat.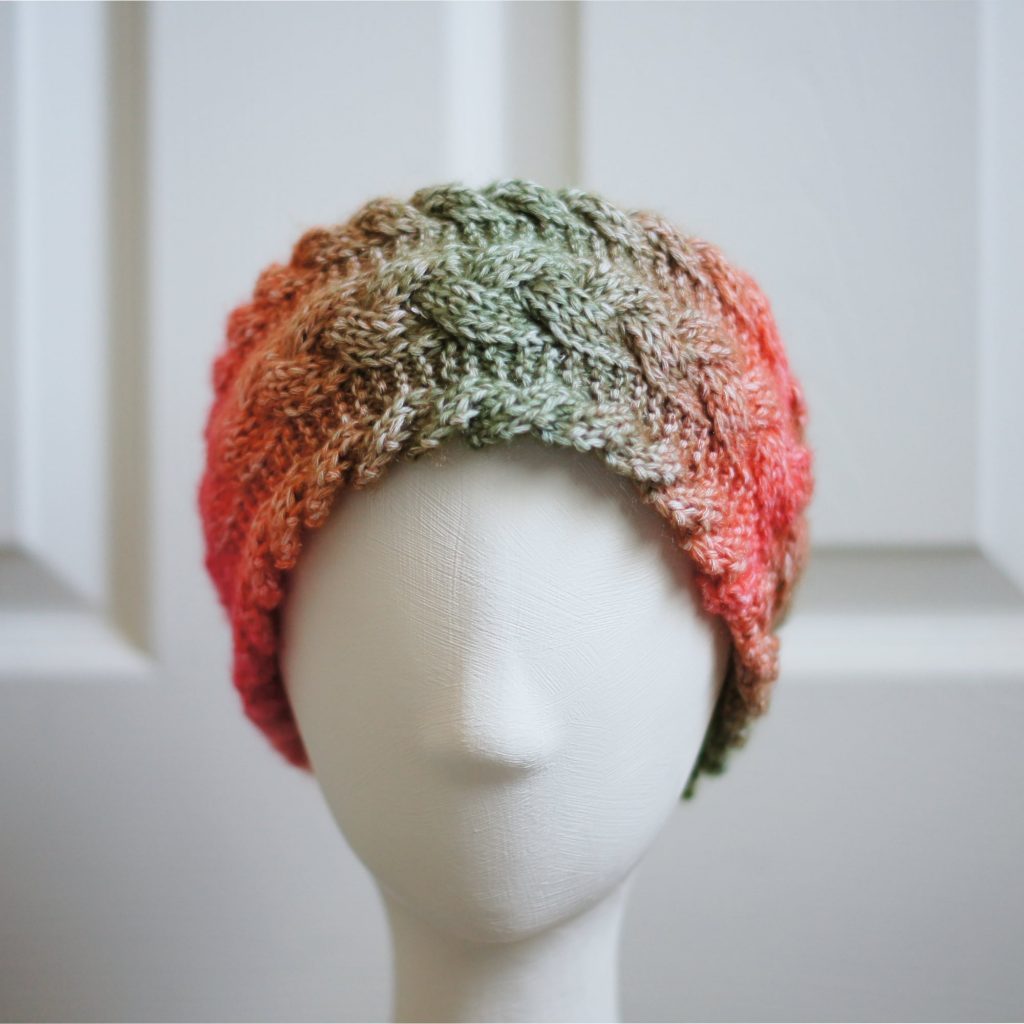 How did you get started?
I am a fiber artist who makes knitted accessories such as scarves and hats. Although I am not actively creating new crochet designs, I am selling the digital patterns of the Amigurumi crochet dolls I made. Apart from knitting and crocheting, I also embroider, which is the focus of Lis Makes at this point. Previously, I incorporated embroidery in my crochet dolls, but only in the past year did I start to embroider more seriously. My embroidery products include pendant necklaces, earrings, hair accessories, and wall-hanging hoop art.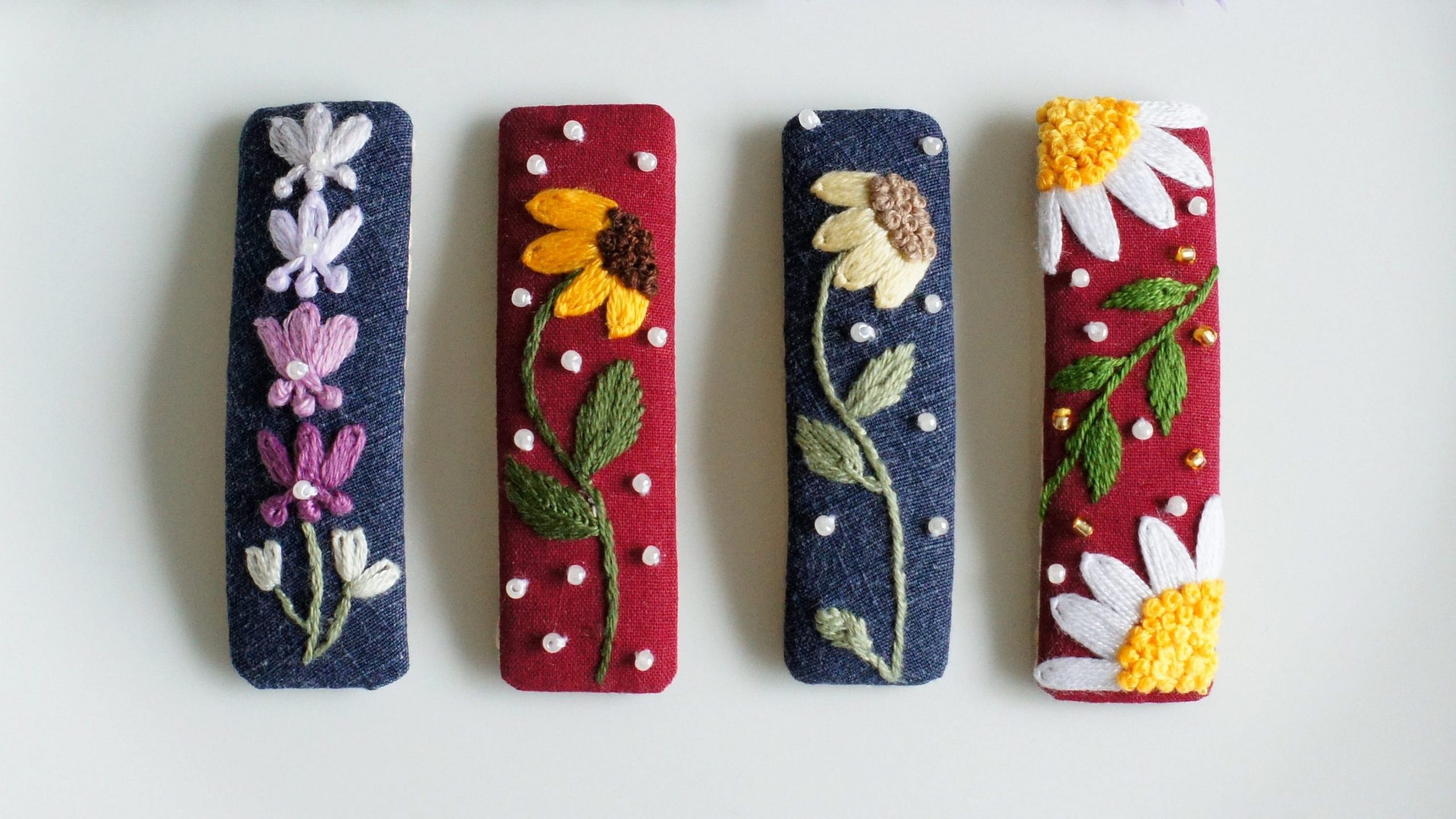 Is there a story behind your shop name?
Lis Makes is a natural succession from the other work I do. After I finished my psychology degree in Australia and returned to Singapore, I started Lis Writes. It's platform where I write about mental well-being topics. I learned to cook when I moved to Charlotte, North Carolina, to join my American husband, who is a vegetarian. Which lead me to start Lis Cooks. This is where I share recipes I converted to vegetarian; many of them are Singaporean and Asian food that my husband loves. When I was ready to restart a handmade crafts business, we wanted a simple and memorable name, so we decided to pick Lis Makes as the brand name.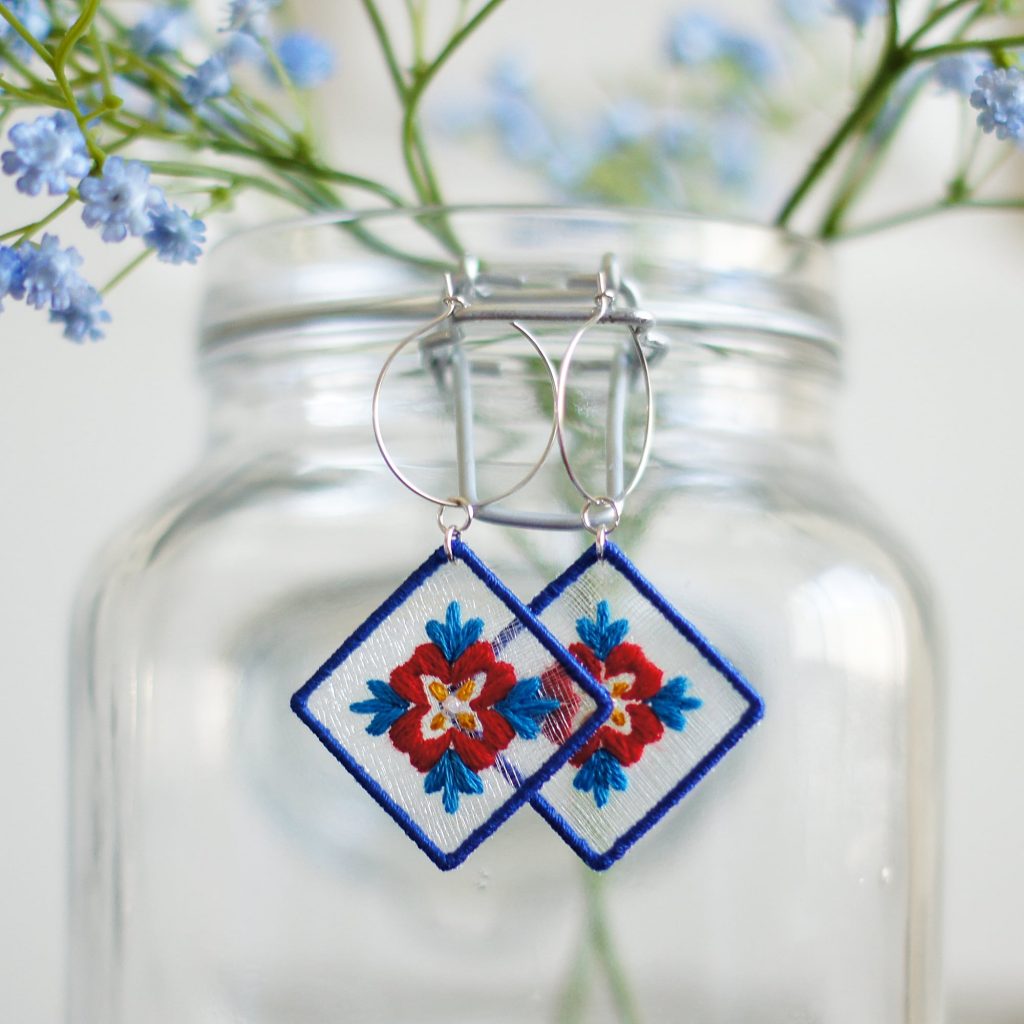 Where does your inspiration come from?
I believe that handmade products connect people – the maker and the recipient – in a powerful and direct way. In the era of mass production, we are rapidly losing the human touch in the things we buy and use. There is something profound about knowing that a person uses their hands, time, creativity, and energy to craft something that you would hold and use; think of it as a transfer of those precious resources from one person to another.
In terms of specific ideas, as strange as it may sound, I gain inspiration from reading social sciences journals and publications. For example, many studies show that images of flowers and nature help to mitigate stress and create a sense of peace. That inspired me to think that if we could wear a piece of nature with us, such as a piece of floral-themed embroidery jewelry, it could lift the moods of the wearer and appreciators. Other times, I delved mindlessly into different social media platforms to see what interests me. People believing in what I do helps me stay excited about my work. My husband is my number one fan; he compliments my work sincerely, making me feel I make good products even when sales are slow. Ruth, my best friend in Singapore, a professional calligrapher, takes time amid her busy law school schedule to drop in encouraging messages, which helps boost my confidence, too.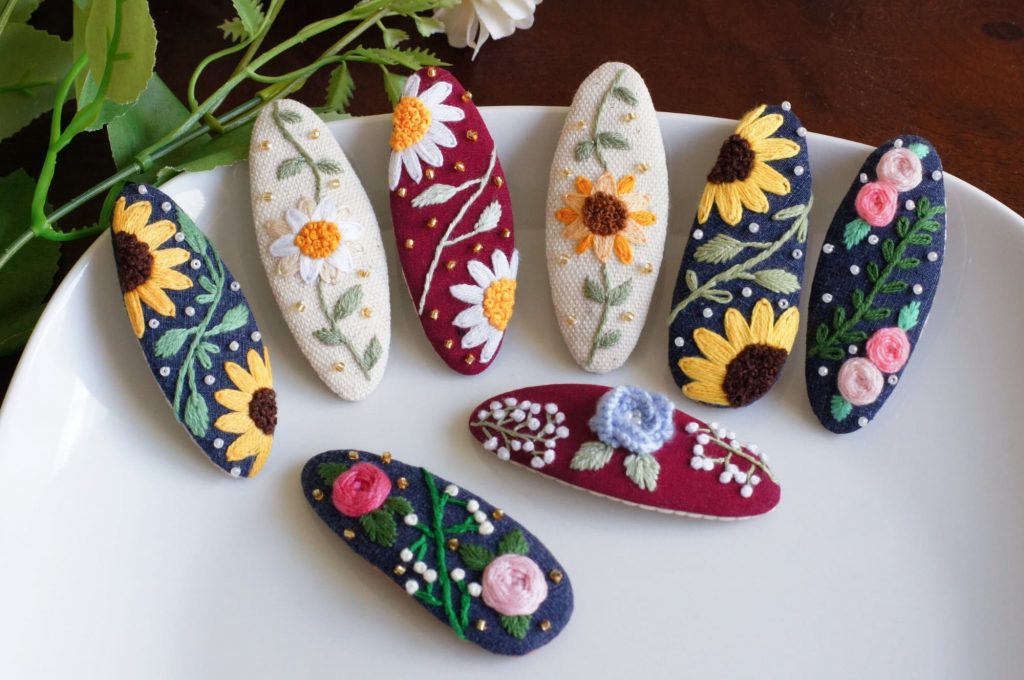 Where do you create?
We live in a two-room apartment, and my husband uses one of the rooms as his study room. Since I juggle my creative work with housework, it is more convenient for me to occupy corners of the living area and near the kitchen. I have two main workstations. One is set up with a computer where I do all the administrative stuff, such as listing products and processing orders, and creative work, such as editing photos and designing artwork. The other workstation is where I embroider and make the products. Due to space constraints, my crafting space is beside the elliptical – a constant reminder to take small breaks from embroidery work and get a little exercise.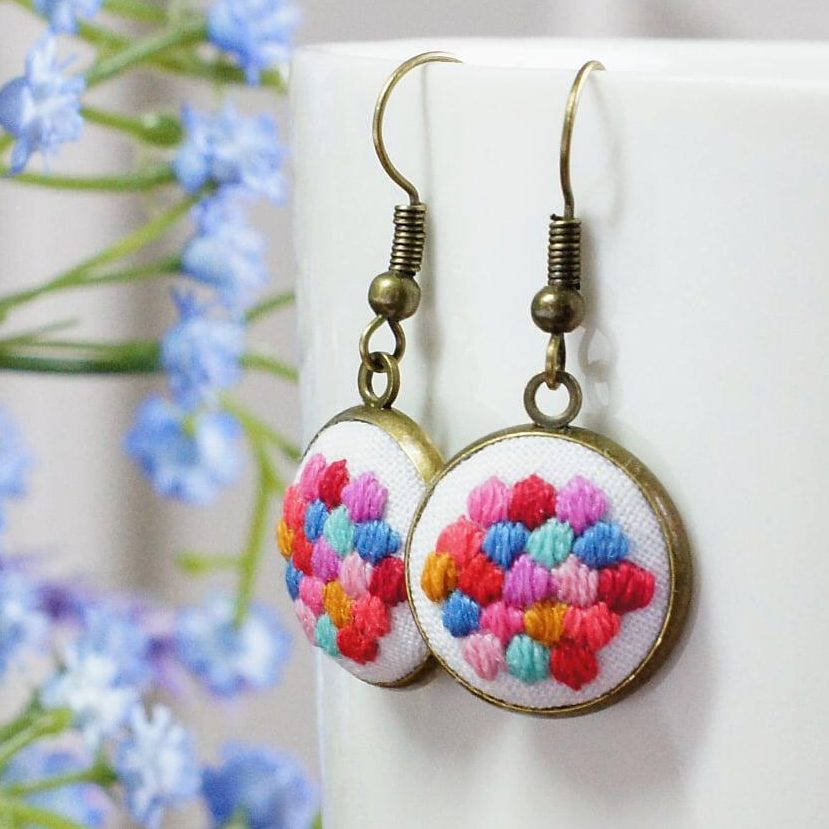 What does your day as a maker look like?
I am not an early-morning person, but our senior cat has a medication schedule to follow, so that is the first thing to start the day. I have a terrible habit of reading emails just before sleep and right after waking up while still in bed. If there is something more time-sensitive to handle, I would jump on the computer and attend to those emails after medicating the cat. Otherwise, I typically start crafting at noon and prepare for dinner at around 3 p.m. – we have early dinners. Crafting work resumes after dinner and cleaning up, I would briefly interrupt work at about 7 p.m. when I would get on the elliptical for 30 minutes. I would stop work at around 9.15 p.m. to medicate the cat and start to wind down for the night. Packed orders are usually left in a secured area the following day for scheduled pickup.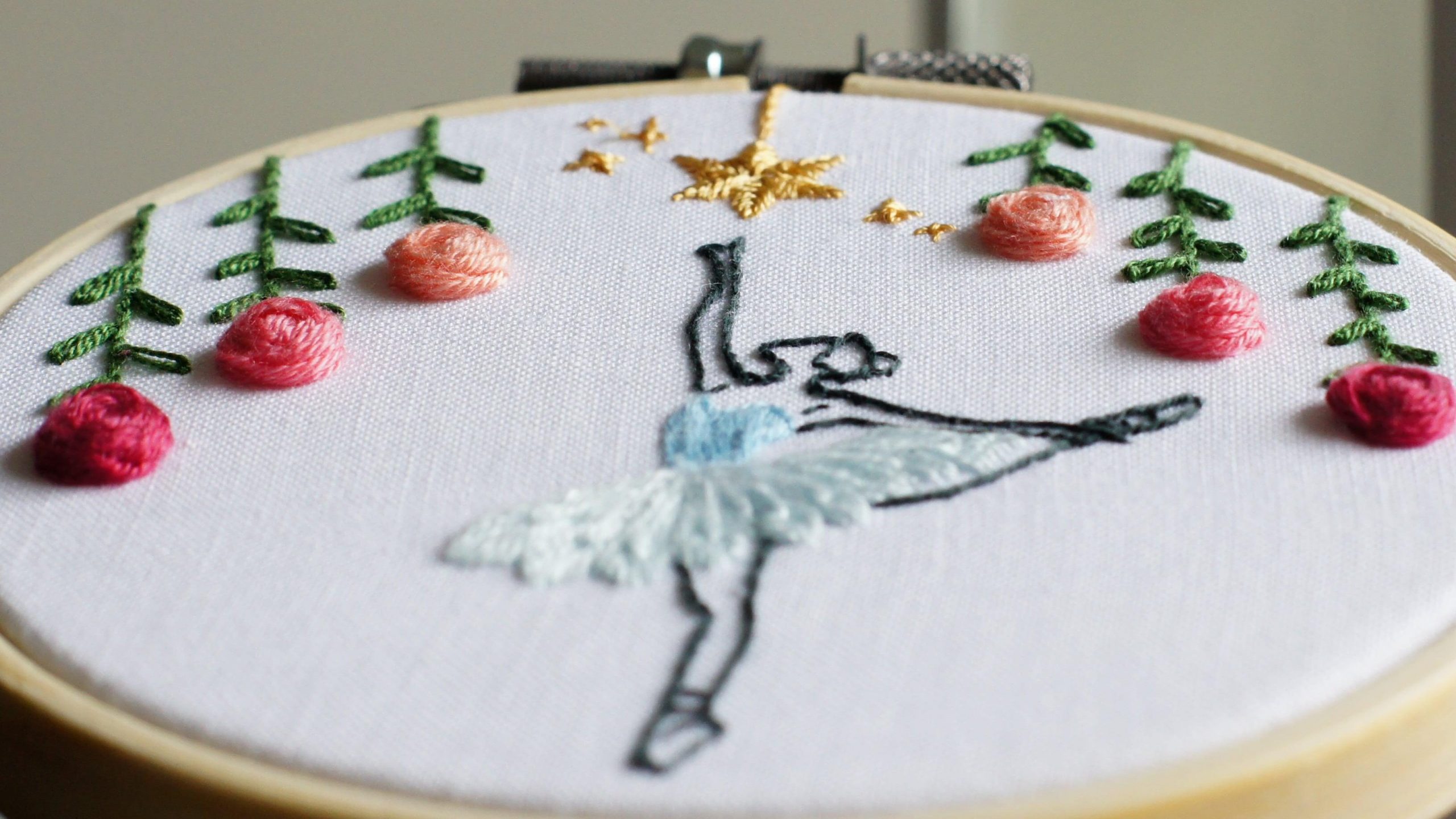 Can you explain your creative process?
Since I offer different varieties of products, they have varying processes, but let's take embroidery jewelry as an example to illustrate my creative process. The idea and design would be the first in order. I would either hand-draw the design on the fabric or design it using design software such as Pixelmator, Adobe Express, or both, and then print on a water-soluble stabilizer to stick on the fabric. Then, I set up the material using an embroidery hoop and secure it on the hoop clamp. Next, I pick out the embroidery floss that I choose for the design and start stitching away. Once the embroidery part is done, I remove the hoop and cut out the shapes. If I used the stabilizer, I would soak the embroidered pieces, block them, and dry them overnight. Once dried, I apply water-resistant protection on the embroidery pieces and air-dry them completely. To form the shape of the pendant, I insert either a repurposed material or a cabochon glass dome, and sew the edges shut. Finally, I apply adequate adhesive to attach the embroidered part to the jewelry base and let it cure for over two days.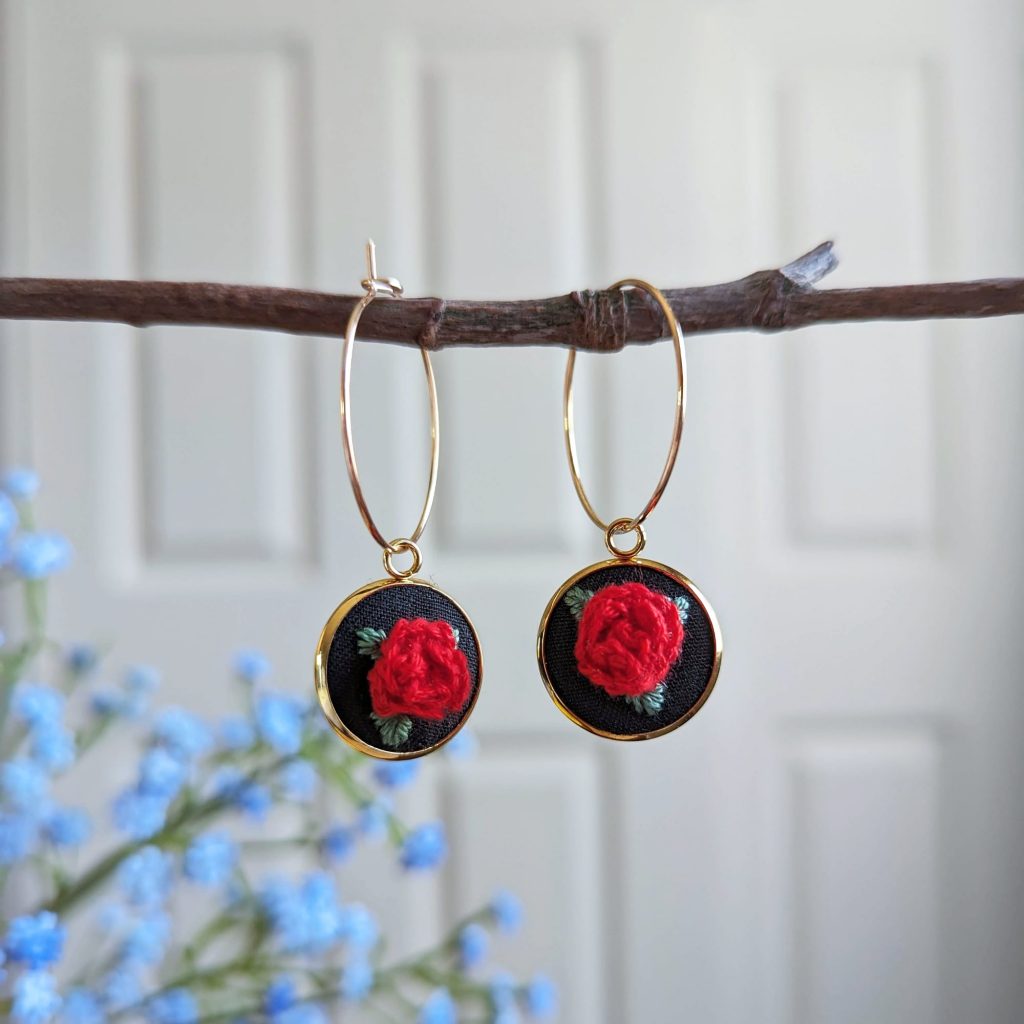 Do you have a favorite product to make?
At this point, I enjoy making embroidery jewelry the most, and I am still exploring different techniques to enrich my product offerings. For example, I am practicing the double-sided Su embroidery technique, whereby both sides of the fabric look identical. I first learned about this technique from watching a documentary detailing the history of Chinese embroidery from around 220 AD. For materials, I love working with cotton-based fabric, such as pure cotton, or cotton linen, for the density.
What is your most popular product?
The Love Journey crochet pattern pack sells the best; as the name suggests, the pattern bundle consists of designs of couples in love throughout the different stages of life, ranging from high school sweethearts to graduation to getting married and finally renewing vows in their golden years. However, I received the most compliments and likes for the embroidery pendants, earrings, and hair clips.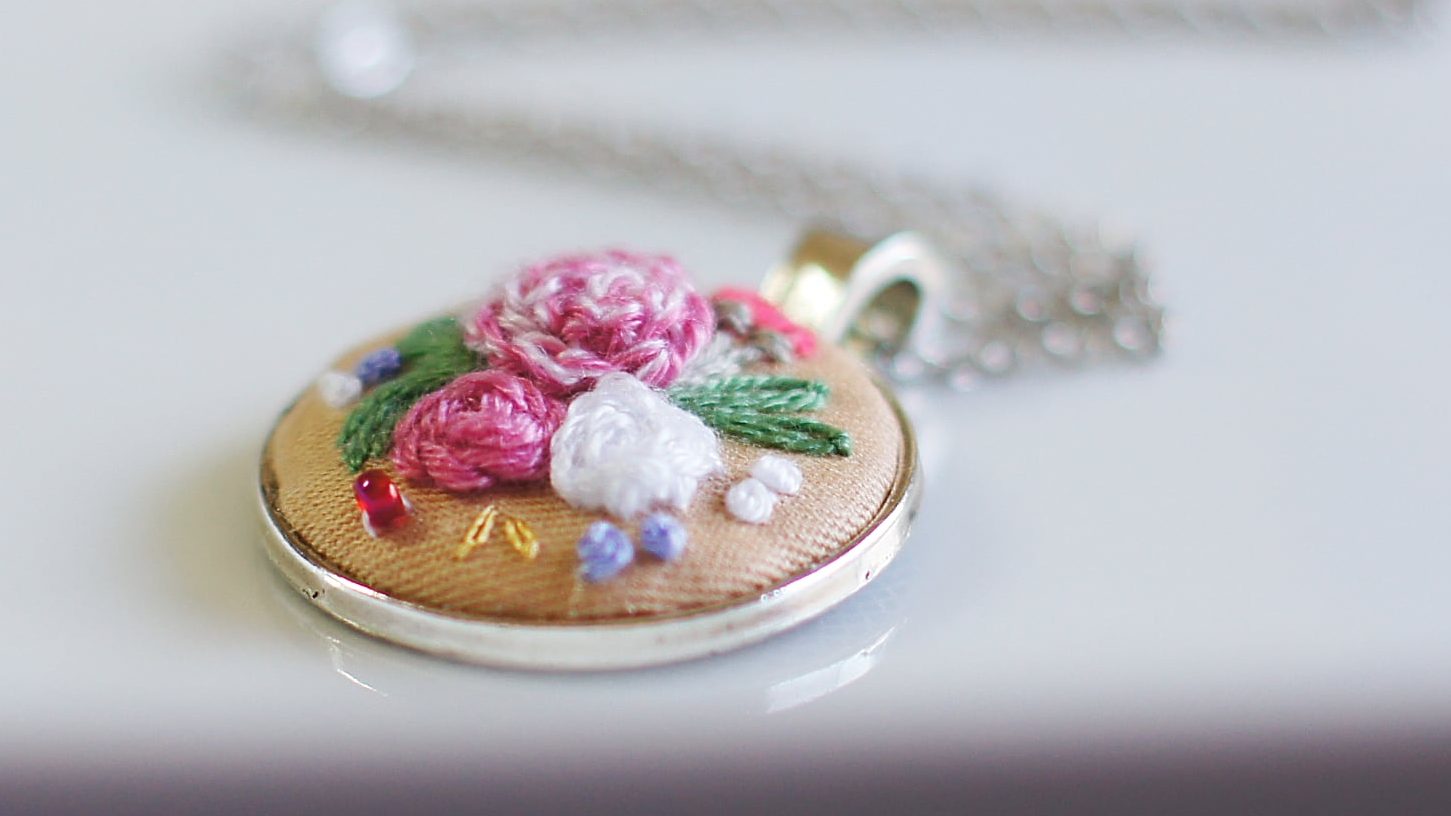 Why did you choose to sell on goimagine?
The reason that probably draws many of us to join Goimagine is that Goimagine presents an opportunity for makers to be part of the prosocial goal and charitable mission, which is undoubtedly a vital factor for me. But there is something more about Goimagine that I find remarkable. Goimagine holds an excellent attitude towards the makers by being honest, transparent, and sincere about their goals and how they achieve them. I like that they are upfront about their current capabilities and demonstrate a keenness to progress steadily.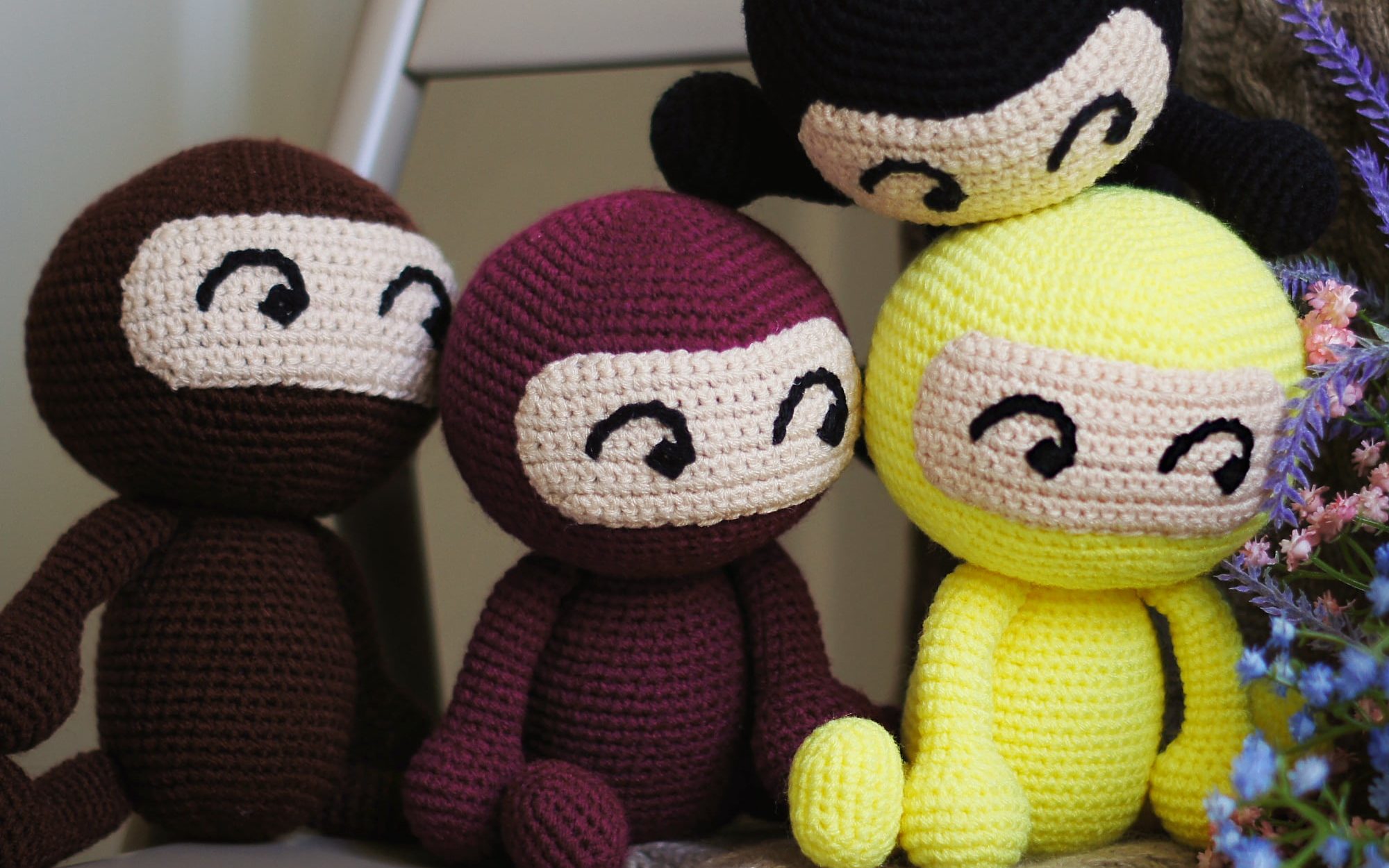 Is there anything else we should know about you?
Although I have been crafting since childhood, the journey that got me to Lis Makes has been unconventional. After my abrupt divorce, I rebuilt my life by pursuing my dream: going back to school to earn my bachelor's degree in psychology. My education took me around the world, from Singapore to Australia to Denmark. Through it all, I infused happiness and positivity into my crafts, even when life was lonely and hard to bear. Some of the happiness I put into the world with my crafts would go on to catch the eye of the man who became my new husband! I believe in the power of crafts to lighten a dark world and offer hope to struggling hearts.
Where can we find LisMakes?
Shop: goimagine.com/lismakes For a limited time Lis is offering readers a discount with code: MFSPECIAL30
Instagram: _lis.makes_
Tiktok: @lismakes
Facebook: Lis Makes
Pinterest: lismakes
YouTube: @lismakes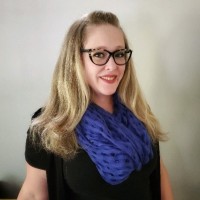 Stephanie is naturally creative and is passionate about art, design, and everything handmade. She has always enjoyed exploring new techniques and trends in the handmade industry and has channeled this into her role as the Creative Director and co-founder of goimagine. Through her love for creating, she has successfully sold her unique wares, which range from fine art to simple crafts, in both online and in-person markets.