Meet Michael, the artisan behind Michael Reed Wood Artisan. He grew up in rural North East Iowa where his family still operates their generational farm, carrying on the tradition of cultivating the land for over 120 years. Michael has been a musician almost his entire life and after becoming a husband and father of two young daughters, he found a new love of woodworking. His specialty is wood carving using traditional hand tools with a heavy focus on spoons and bowls.
Through a series of questions, we got to know Michael and a bit about his business.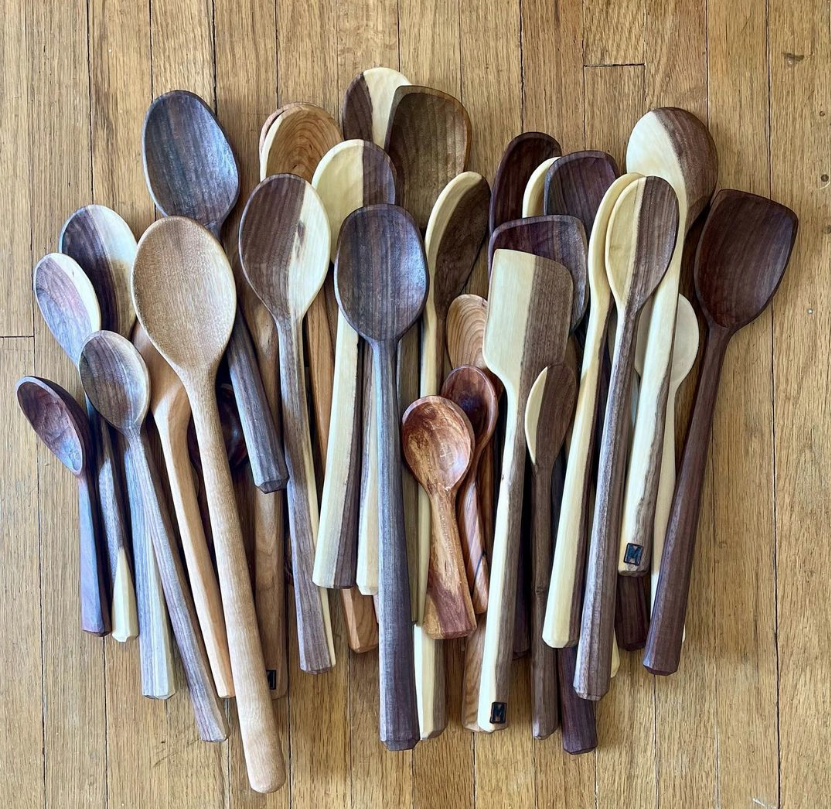 How did you get started?
The majority of my time is focused on hand-carved spoons and bowls, but I also enjoy making charcuterie boards and live edge tables. I started my adventure in wood carving in the summer of 2018 after our second daughter was born. I was looking for an outlet of creativity while having time at home with a newborn. After I dabbled in making wooden creatures and characters, I quickly gravitated toward spoon carving and have never looked back.
Where does your inspiration come from?
My inspiration comes from the land that I was raised on. The farms that I grew up exploring have a huge diversity of tree species. The majority of the wood that I use comes from fallen trees; it feels like a piece of my history is in each log I use. It may be a beautiful centerpiece on someone's table, but for me, it is the strong, 80-year-old tree, that has been growing on my family farm long before I was born. The story of the wood is what matters most to my process. I love working with the grains, colors, and patterns of each piece I find. I find it is much easier to work with the wood's natural beauty than to try and make it something that I want it to be.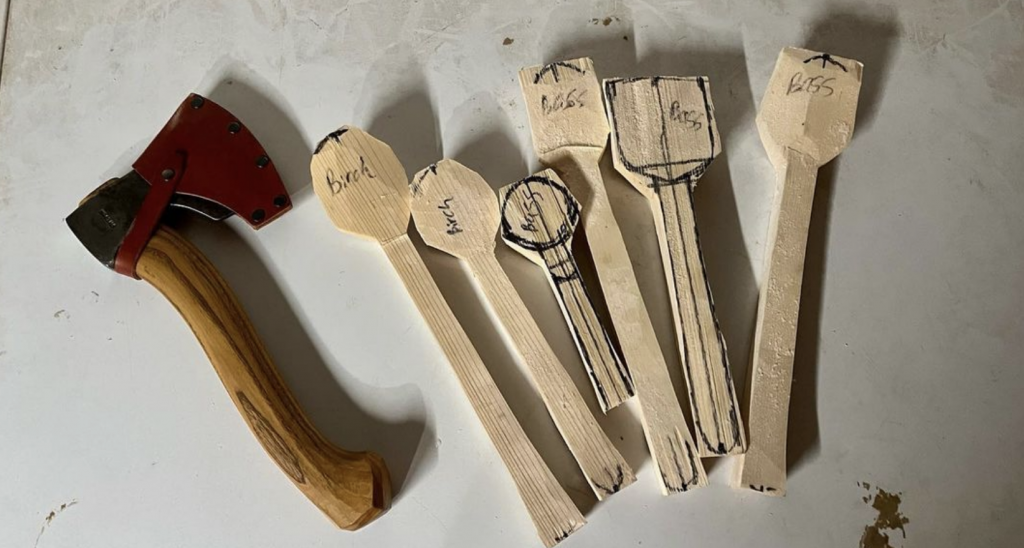 What does your creative process look like?
My process starts with a simple log. I collect my wood from storm-damaged trees around my neighborhood or from our family farm. After that, I use a carving axe and adze to break the log down to a rough spoon or bowl shape. From there, I use a drawknife and then finally a few small handmade knives to refine the piece down to its final shape.
How do you stay motivated?
Motivation is not hard for me because I really love the entire carving process. It's a creative outlet for me, a time when I can quiet my mind and put my hands to work. As someone who loves to keep busy and be creative, wood carving is a perfect fit.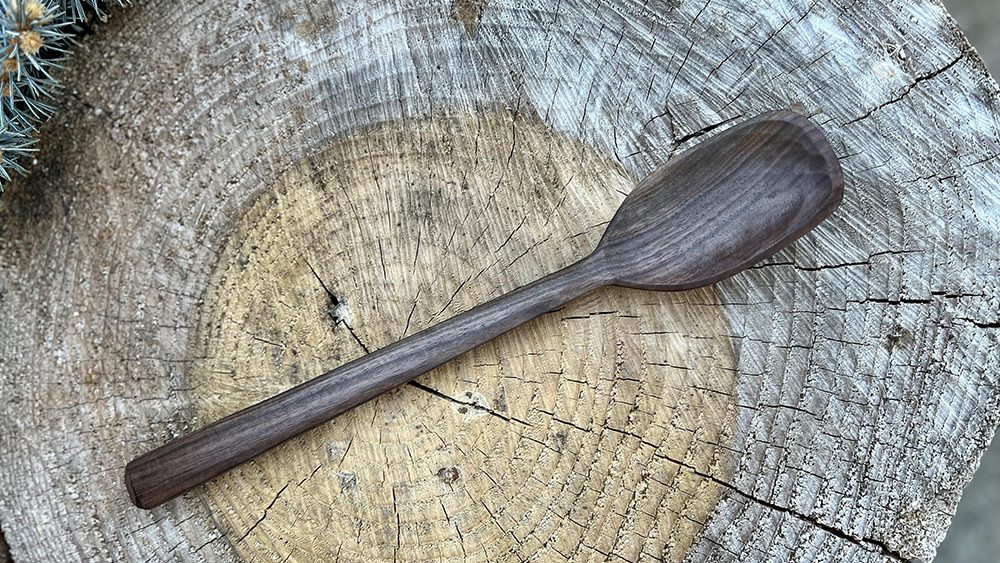 What is your favorite material to work with or product to make?
My favorite thing to carve would probably be a cooking spoon out of fresh walnut. The beautiful color and contrast of walnut really makes a bigger cooking spoon look fantastic. Spoons and bowls are the products that people love to give as gifts to their loved ones.
You can go into a big box store and pay less for a wooden spoon or bowl. What you can't always find is something hand carved and sustainably sourced. My products are for people who want something that is not only super practical and useful, but also has a rich history and story.

Michael Reed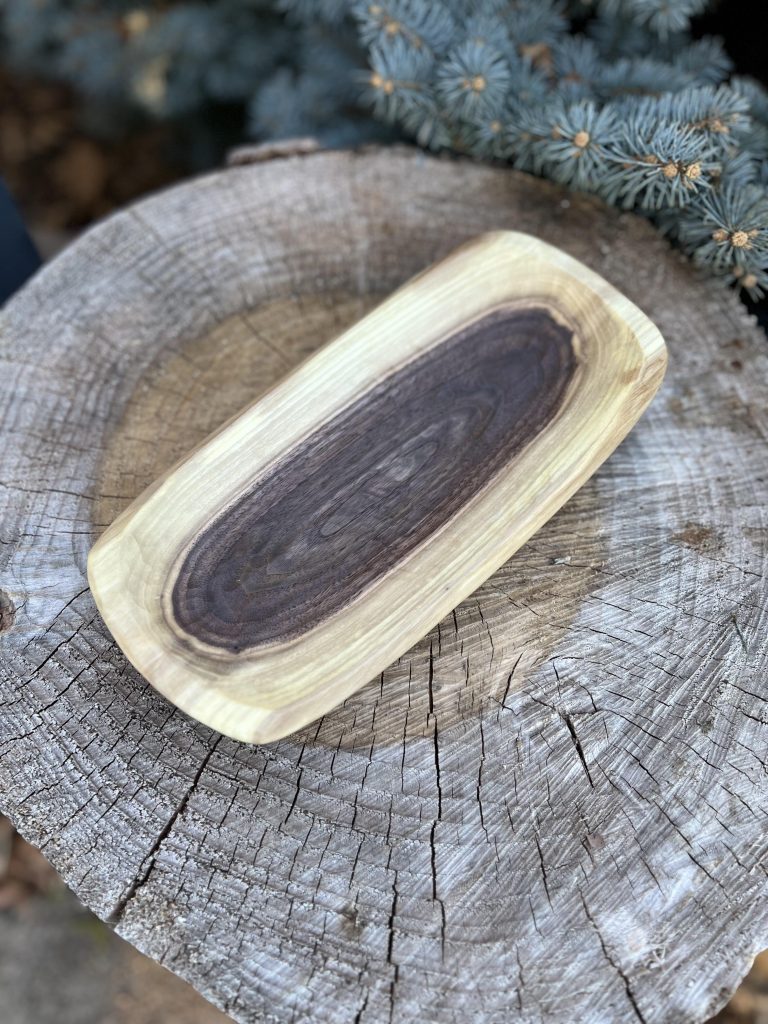 Why did you choose to sell on goimagine?
I love that goimagine actually cares who sells on their site. They genuinely want real makers who are actually creating their products, not just reselling. This value and respect for true creators is so important to me. I also really appreciate that they want to serve the community at the same time; those two things made goimagine a no-brainer to me.
Where can people find you?
Shop: goimagine.com/michaelreedwoodartisan
Instagram: @mreedwoodartisan
You can also find my products in a small gift shop in Independence, Iowa called Elm Tree.
This past fall I took part in my first handmade art fair, and I loved the experience, so if you're local to Iowa, keep an eye out for me!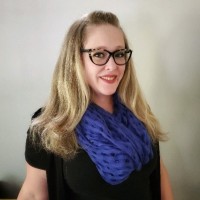 Stephanie is naturally creative and is passionate about art, design, and everything handmade. She has always enjoyed exploring new techniques and trends in the handmade industry and has channeled this into her role as the Creative Director and co-founder of goimagine. Through her love for creating, she has successfully sold her unique wares, which range from fine art to simple crafts, in both online and in-person markets.