About this Product
2-piece duo ended professional makeup brush set that is very multi-functional. It's like having 4 brushes in one.
Each brush set is made to order and hand blinged. After you order each set, expect 5-7 days before its shipped.
This makeup brush set is for all levels of expertise of makeup application from the pro to the just learning.
Perfect to add to your makeup brush collection or the right gift for that makeup, sparkle lover in your life
Great for traveling as well because you wont need so many brushes for that amazing makeup look
We hand place every rhinestone one by one using the high-quality rhinestones as well as a professional grade adhesive so the rhinestones stay for a lifetime
Ferrule of the makeup brushes are made out of a gold-colored metal (not real gold) that contain luxurious, very soft, dense synthetic hairs
#1 brush is a duo ended brush featuring a rounded, kabuki-style, buffer brush on one end & a pointed brush on the other
#2 brush is a duo ended brush featuring an angled brush on one end & fluffy powder brush on the other end
Both brushes can be used for liquid, powder, and cream makeup to give that amazing makeup look
Easy to clean: use gentle makeup brush cleanser or shampoo. Wash at least 1x a week.
Do NOT let brush sit in water for long periods of time because the water can loosen the glue from the ferrule and the hairs.
Lightly ring out water after cleaning and Let air dry by laying flat
The true sparkle doesn't even do it justice in the pictures provided.
Made to order (due to order processing time, blinging time by hand, and glue cure time) item can take 2-3 weeks before shipping out.
Please keep away from small children!
Keep out of mouth to avoid choking hazard!
Go Bling or Go Home!
St. Louis, MO.,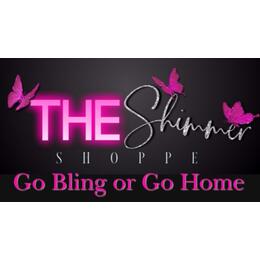 Meet the Maker
Greetings! Firstly, I want to express my heartfelt gratitude for taking the time to explore my store. It's my sincere hope that you find something here that truly captivates you. I'm Kristy, and my fascination with all things that glitter and gleam seems to have been woven into my very being since the earliest moments of existence. It might sound unbelievable, but I believe this penchant started long before I took my first breath. There was a time when I believed I was alone in this affection for all things bedazzled, but I soon discovered a thriving community who shared my passion. This revelation inspired me to curate an online boutique dedicated to all that shimmers and touches the soul.
In my view, if you're going to pursue anything, it should be driven by genuine love, don't you agree? Every piece you encounter on my site is a testament to this ethos, meticulously adorned with high-quality, glistening rhinestones, each one secured with the utmost care using the finest adhesives. We're dedicated to ensuring that the sparkle endures, sparing you the disappointment of a misplaced gem. I pour my heart into every creation, and I sincerely hope that you find as much joy in them as I do.
Please bear in mind that each item is crafted to order, so your patience is greatly appreciated. Remember, it's all about embracing the bling or embracing nothing at all! Sending you abundant love and blessings on your sparkling journey!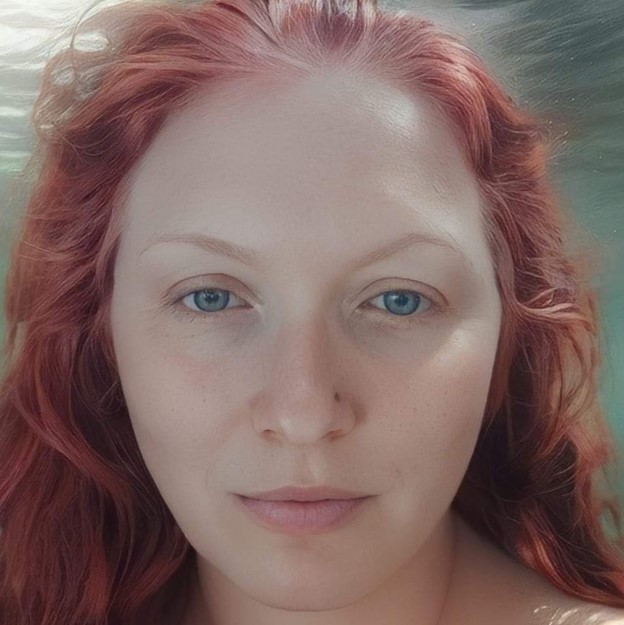 Shop Policies
Returns/Refunds/Exchanges:

We do not accept returns or exchanges due to items being made to order. Refunds are ONLY given when the product has arrived to customer damaged or has manufacturer defect. Please triple check that you ordered the correct item. If an incorrect item was purchased, we will not exchange item as it was a mistake on the customers end and not the companies. Now if the company made a mistake by sending the customer the incorrect item, we will correct it asap to make it right. And ship out via First Class mail ASAP. We may require pictures and/or videos of items within 48 hours AFTER the first outreach of receiving damaged or incorrect item. And they must be sent to company email: theshimmershoppestl@yahoo.com
We do not offer returns, refunds, or exchanges on custom orders unless there has been an in-house error. Custom orders would be considered a product that you have requested a specific blend of colors, embellishments, names, phrases, logo, etc that is outside of what our regularly stocked products are. Custom orders may also include products that have custom names or sizes, even if the product itself is a stock item. If you are sent the wrong product, we will correct the problem as soon as possible.
Shipping Procedures:
Shipping is always FREE via USPS.
We cannot guarantee your order will be an exact match to an example picture on our listing due to everything being hand-made but we do our best to get each item as close to the picture as possible.
There is a minimum of 48 business hour turn-around time for processing and shipping of in-stock items. Custom products may take up to 2-4 weeks or longer (depending on item) for turn-around (tumblers may take 4 weeks depending upon design and custom requirements). Shipping times vary due to the size of the project and the type of glue we need to use. This is due to the varying curing times required for each type of product. We make every effort to get orders processed and shipped ASAP. However, at certain times of the year (ex. Holidays) delivery times may be extended due to higher demand and longer shipping times from shipping carriers. In addition, if in-stock AND custom orders are placed on the same order they will all ship at one time once the custom items are ready.
Please be sure to provide a shipping address that generally has someone present that can accept delivery. We are not responsible for packages that are left outside by any mail/package carrier. Nor are we responsible for packages that are not picked up or alternate delivery arrangements made once notice is left by the carrier about an attempted delivery of a package. And please also double check you provided the correct address. We will be ship out another item for free due to the error of address upon checkout.
Any errors must be reported within 24 hours of delivery of the package (we use tracking information to determine delivery dates of orders). Please check your packages carefully and immediately when they arrive.
Free Shipping is using First Class with tracking information. And for extra fee, you can choose USPS Priority shipping. However, we reserve the right to use the carrier service of our choice. If a specific carrier is requested additional fees may be charged. Shipping costs are calculated based on real time USPS rates that are calculated based on the shipping weight of the order.
Wholesale:
We are not accepting wholesale orders at this time but will be soon. Stay tuned.
International Orders:
At this time we are only shipping to addresses in the United States. We are not currently shipping in territories of the USA (Guam, Puerto Rico, or Virgin Islands). And we are also not currently shipping to Canada. But, we will keep you posted as these options become available.
Payment Types Accepted:
We currently accept Visa, Mastercard, American Express and Discover credit cards. We don't take checks or money orders. Cash is accepted at local events ONLY where we are set up as vendors. Orders are not shipped without payment in full. Custom orders will not begin production without payment in full.
Copyright and Trademark:
No information on this website, our social media accounts, or any other printed literature, etc may be reproduced in any way without prior written permission. All website graphics, designs, and images are copyright The Shimmer Shoppe STL unless otherwise noted. This includes, but is not limited to: website content, website graphics, website images, all company-provided literature, catalog, brochures, etc. At times we do utilize graphics, tubes, and other types of images from purchased memberships or license agreements with various graphic design and stock image companies. These images may be incorporated in some of our final product designs and/or used to create literature, labels, etc presented The Shimmer Shoppe STL product line. The individual elements have copyrights that are held by various companies and/or artists.
Privacy Policy:
Thank you for choosing to be a part of The Shimmer Shoppe STL community. We are committed to protecting your personal information and your right to privacy. If you have any questions or concerns about our notice or our practices with regards to your personal information, please contact us at theshimmershoppestl@yahoo.com.
Please sign in so that we can notify you about a reply