About this Product
Cover your tissue box w/lots of sparkle! This bling tissue box cover gives a sparkling touch to a wedding,home,office or anywhere. It is handpainted on the inside and outside with non toxic metallic silver acrylic paint. It is covered with silver diamond wrap on all sides,around the top edge and the opening is accented as well. The diamond wrap circles resemble rhinestones.The base is made out of wood. It has an open bottom to fit right over any standard square tissue box. Measures 5" x 5" x 5.8". If you like decor that sparkles, you will love this! Handmade to order..please allow 5-7 business days to make and ship.
Shipping: $8.50

Original designs by Laurie Burnett of LaurieBCreations
Copyright 2015,2019 LaurieBCreations LLC
PALM HARBOR, FL
Welcome! Merry Christmas & Happy Holidays. Please let me know if you need anything, I am happy to help. Most items are made to order in 5-7 business…
Contact Maker
Meet the Maker
Creativity has always been a way of life for me, so I started LaurieBCreations as an outlet to share my creativity with others. I have been offering a variety of products online for over 12 years. Read on to get to know me more....
Born and raised a Florida girl, I have to say I have probably spent more of my life outdoors than indoors. This has contributed to my enjoyment and appreciation of nature and and it's incredible beauty, as well as the creative opportunities that surround us everyday. I love being creative! Painting has always been my main art interest and acrylic paint is my favorite medium to use, however, I have some experience with other mediums and also as a stained glass artist, making stained glass doors and windows.
I have alot of business experience from having my own businesses starting at a very young age. In addition to having my own business and ideas, I have also occasionally worked for others, or worked at a place of business, so I understand the importance of customer service and satisfaction, it means alot to me.
Other areas of interest and experience: I love Jesus, art, animals, cats, nature, fitness yoga, nutrition/wellness, exercise/sports, business, my family, being vegetarian and cooking vegetarian/vegan food, chocolate, sunsets, music (especially christian music) and in 2001 experienced a relationship with, and love for, my Lord and Savior Jesus Christ and love living a life led by the Holy Spirit!
I became a certified fitness yoga instructor in 2002. I taught all ages and levels in many fitness facilities, medical and recreational facilities and studios for a little over 6 years and also demonstrated award winning yoga segments on a local tv show. I have worked with and rescued animals and many stray cats and animal rights is a passion of mine. I have also been involved in music ministry, evangelism and outreach ministries over the years.
Ever since I can remember, I have always had my hands into some sort of artistic venture or outlet, sometimes several at once. I love the idea of creativity and expression of ones gifts, talents and abilities in a constructive way that benefits all.
I am happy to share my products and artwork with others. They are created from the heart and spirit with fun, health, peace, happiness and blessings in mind.
I hope others will be inspired in a positive way when they see or receive any of the products that I offer.
Thank you for visiting and have a sparkling day!

Peace and Blessings,
Laurie :)
LaurieBCreations LLC
For God so loved the world that He gave His only begotten Son, that whoever believes in Him should not perish but have everlasting life. For God did not send His Son into the world to condemn the world, but that the world through Him might be saved...John 3:16-17.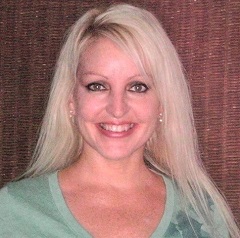 Shop Policies
Payments
Credit card,debit card or Paypal accepted.
Shipping
Orders are shipped via USPS within the US. Most orders are made to order so please allow 5-7 business days to make and ship. Tracking is always provided with the shipping notification, so the status can be checked. Please see individual listings for shipping costs. Multiple item orders are automatically discounted at $1-$1.50 shipping for each additional item, after the first, to make it more affordable/like combined shipping. Orders over 2 items, can occasionally take an extra day or two. The timeframe for custom or larger quantity orders can vary, depending on the quantity and type of items. Please message for additional questions, or if more information is needed.
Returns and Exchanges
I accept returns:
Please contact me within 10 days of delivery and
ship items back within 30 days of delivery
Returns and exchange details:
Refund Policy: If for some reason you are not satisfied with a product, refunds will be given for items that are returned in the same condition as received, and also mailed back in the original packaging within 30 days. Buyers are responsible for return shipping costs. If a package were to arrive with an item/s damaged during the shipping transit, a refund or exchange would be given, as long as a photo with proof of damage is provided. Refunds or exchanges cannot be given on personalized orders, unless an error was made by the seller.
Because of the nature of these items, unless they arrive damaged or defective, I can't accept returns for: * Personalized orders * Bath and body items
Cancellations:
I do not accept cancellations, unless it is within 24 hrs of placing an order. But please contact me if you have any problems with your order.
Additional policies and contact information

Customer satisfaction is very important to me. If there is a problem or concern, I will do my best to resolve it. I am happy to communicate about any issue, and I appreciate a message to allow me to do so.
For inquiries, follow ups, or any related questions or concerns, feel free to connect via the Contact link on the page.
Mailing address: LaurieBCreations, 36181 East Lake Rd. #171 Palm Harbor, Fl. 34685
Please sign in so that we can notify you about a reply