About this Product
This DMC Floss Color Chart and Spare Thread Inventory Tracker is a PRINTED, HARD COPY that will be mailed to you. You will also receive a PDF Download, immediately upon purchase, in case you need to print another page later, or just to have for your records. This is a complete color chart.


The CROSS STITCH chart includes the 447, plus 16 new colors of DMC Color Chart (Colors numbered 1 - 5200), PLUS, I have added all of the Variegated, Metallic, Neon, Variations, Coloris, and Mouline Etoile colors. This will be 10 printed pages.

This reference chart provides the DMC number and a color swatch of each thread color. The new numbers are not on the actual DMC color chart yet, so there will be no color swatch beside those numbers. But, you can still glue a piece of thread beside the color. They are in numerical order. There is 1 extra box labeled Thread, to glue a spare piece of thread. I place a piece of thread in the box if I have spare thread of that color. When I want to know if I have spares in a particular color, just a quick look at my chart, and I know instantly! This sure saves me from digging through my spare thread every time someone, or I, needs some spares.
Charts are printed on 8.5" x 11" heavy duty, card stock paper. I use card stock because it is sturdier and seems to hold-up better with the glued-on threads. Pages are put into plastic sheet protectors before being fastened into a 3 prong folder, for easy storage. Photo's show an example of what the complete chart looks like. Folder colors will vary.
NO THREADS ARE SOLD IN THIS LISTING.

These charts are to be used for reference only. Printed colors may vary depending on the printer you use to print the charts. Thread color dye lots can vary from different batches, so some color variation is to be expected.
Please contact me with any other questions you may have!
Thank you for visiting The Dancin' Daisy!!!
Maurepas, LA
*******EXCITING NEWS COMING SOON******* The Dancin Daisy would like to thank all of our loyal customers for your continued confidence and…
Contact Maker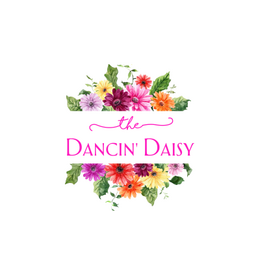 Meet the Maker
Hey Y'all! Welcome to The Dancin Daisy! We are Lisa and MeLissa, a mother/daughter team, that believe the art of being a creator is in the details. We don't stay within our comfort zone and try to create something extraordinary for you to enjoy. We feel that creation has NO LIMIT!
We live in South Louisiana and love the beautiful lakes, rivers and swamps that surround us. We love being on the water together with a fishing pole in our hands! We also enjoy "hunting" for items we can use to create our designs.
When The Dancin Daisy started in 2019 as a hobby, we never thought our love of crafting and creating would turn into a small business. Lisa was a paramedic/firefighter and MeLissa was an executive assistant, who each have a passion for "helping others". Now that we have both retired, we are creating for YOU full-time. We are so fortunate to be able to work together side-by-side designing and creating items to make you HAPPY!
Our creations cover a wide range of items. We started our small business making accessories that can be used for diamond painting and cross-stitch. While we still offer those, we have now added a variety of products that will keep your home looking beautiful. Our wreaths, table décor and creations made with oyster shells and alligator garfish scales are sure to enhance your home. Don't see what you want? Let us know and we will design something just for you.
All of this would not be possible without the help of our husbands, family, friends, and our wonderful customers who support us with every order! Thank you for helping us to make YOUR creation come to life.
What an honor it is to be affiliated with goimagine.com. There is nothing more rewarding to us than helping a child in need! So, Thank You. Thank you all for shopping small businesses and THANK YOU for being a part of the #caringeconomy and shopping on goimagine.
We appreciate you for visiting The Dancin Daisy. We look forward to working with you and creating something that puts a smile on your face!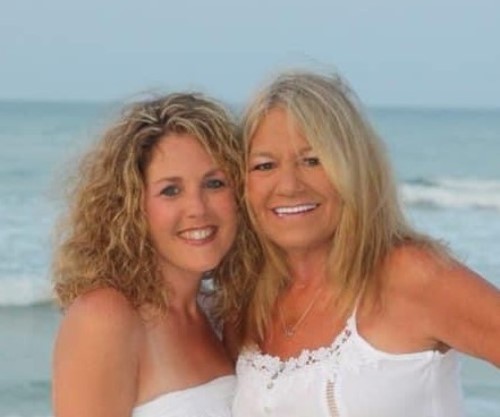 Shop Policies
Processing times vary per item. Each item will list the processing time.
Due to COVID, I do not accept returns or exchanges, but contact me if there is a problem with your order. I stand behind my products and pride my shop on 100% customer satisfaction so we will definitely work it out!
I accept cancellations within 3 hours of purchase for Custom/Personalized items and within 24 hours for all other orders. I cannot accept a cancellation after order has begun being made or is shipped.
I do not accept cancellations or issue refunds on pdf download files, as you receive them immediately upon purchase.
All orders will be shipped First Class unless Priority Shipping is purchased separately. USPS normally takes 3-5 days to deliver First Class packages, however, with COVID and employee shortages, they seem to still be experiencing delays in some areas and may take a little longer, even for Priority packages.
If your order arrives damaged, please contact me immediately. I will need for you to keep and take photos of the package, all packaging materials, and the damaged item/items. The post office will need this information for the "Damaged Package" insurance claim.
Please sign in so that we can notify you about a reply