About this Product
Hand dyed duck egg blue gradient quilting cotton. Blue leans teal, especially in the darker values. Handmade ombre fabric bundle includes 7 shades of blue, available as fat eighths, fat quarters or half yards. Highly textured semi-solids in a tone-on-tone gradation. Works well as a blender fabric, like a batik. Great for shading. Good for all types of quilting from bargello and applique, to art quilting, fusing and modern quilting. Fabric has a thread count of approximately 76-78 and is suitable for hand embroidery as well as machine quilting. Fabric is fusible ready.
First photograph shows the pack in profile to show the color gradient, and a piece of each step to show the texture. The rest of the photos show each of the steps. Each step may be purchased separately, on request.

See my other listings for alternative blues. I also offer a Medium blue, which doesn't get very dark, Denim, a grayed blue, and Midnight, a blue that tends towards purple.
This value range is available in 7 steps in this listing, but is also available in smaller value groupings.
Steps 1-5 are available here: https://colorconnexion.store/d...
Steps 2-6 are available here: https://colorconnexion.store/d...
Steps 3-7 are available here: https://colorconnexion.store/d...
Listing specifications:
Preshrunk 100% cotton, similar to batik weight
Fat eighth pack: each piece is approximately 9x21 inches, 7 pieces total
Fat quarter pack: each piece is approximately 18x21 inches, 7 pieces total
Half yard pack: each piece is approximately 36x21 inches, 7 pieces total
Care instructions: Fabric has been dyed with my own recipe of Procion MX dyes, and washed according to the manufacturer's instructions. After multiple hot washes to remove the excess dye, fabric is steam ironed on white muslin to check for color fastness under normal piecing or fusing conditions. Cold wash recommended. Use of a color catcher is advised if using a hot wash.
Time Frame: Fabric is custom dyed upon ordering. Store policy is 2 week production time prior to shipping. Rush orders cannot be accepted. If fabric is in stock it will ship sooner. If you have a time crunch, let me know and I can tell you what I have on hand.
Dye lots: Dye lots can vary. If you think you may need additional fabric to complete your project, let me know on ordering and I will make sure there is additional fabric on hand. Fabric is kept aside with no obligation for 30 days after ordering, if so requested.
Color name: DUCK EGG
Westlake, OH
Welcome to Color Connexion, home of one of a kind quilt fabric! Artisan hand dyed 100% cotton. Gradients, shibori, ice dyes, stash packs, ombre and…
Contact Maker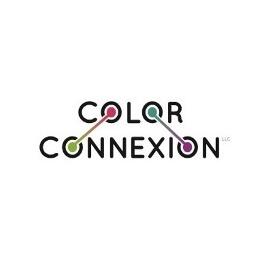 Meet the Maker
My passion for color and quilting gave rise to Color Connexion, home of 100% cotton hand dyed fabric, suitable for quilting and crafting. I spend far too much time playing with fabric and dye, and too little time quilting, but it's a good problem to have! Retired from the rat race, I now hang out with the rainbow daily. My fabrics mostly find their way into quilts, but they have also been used for cosplay costumes, dance costumes, and sculptures! I am always amazed by the fabulous and creative ways people use my fabric!
My regular offerings are ombre cotton gradients in a range of values of the same color. These are perfect for bargello and modern quilt projects, as well as piecing and applique. In my Colorwash gradients I let colors out to play together; they blend, swirl and make new secondary colors. These work well in a wide range of applications as each piece has multiple color ranges. Stash packs offer unique sets of coordinating fabrics. I also offer small packs for applique projects. When I have time I make arashi shibori and ice dyed fabric, as well as tie dyed fat quarters. Sign up for infrequent newsletters to get the scoop on sales and special offers. Send an email to colorconnexion@gmail.com with the subject line "sign me up". Your email will not be sold or shared and you can unsubscribe at any time.
All fabrics are dyed with Procion MX dyes because these dyes bond with the fabric, unlike fabric paints. Fabric looks vibrant year after year. Fabric goes through multiple hot washes to remove unbonded dye so fabric is colorfast in cold water. Fabric comes to you preshrunk and ready to accept any iron on interfacing, without the interference of finishes or sizing. To avoid triggering those with allergies, fabric has no scent and I use wool dryer balls, not dryer sheets.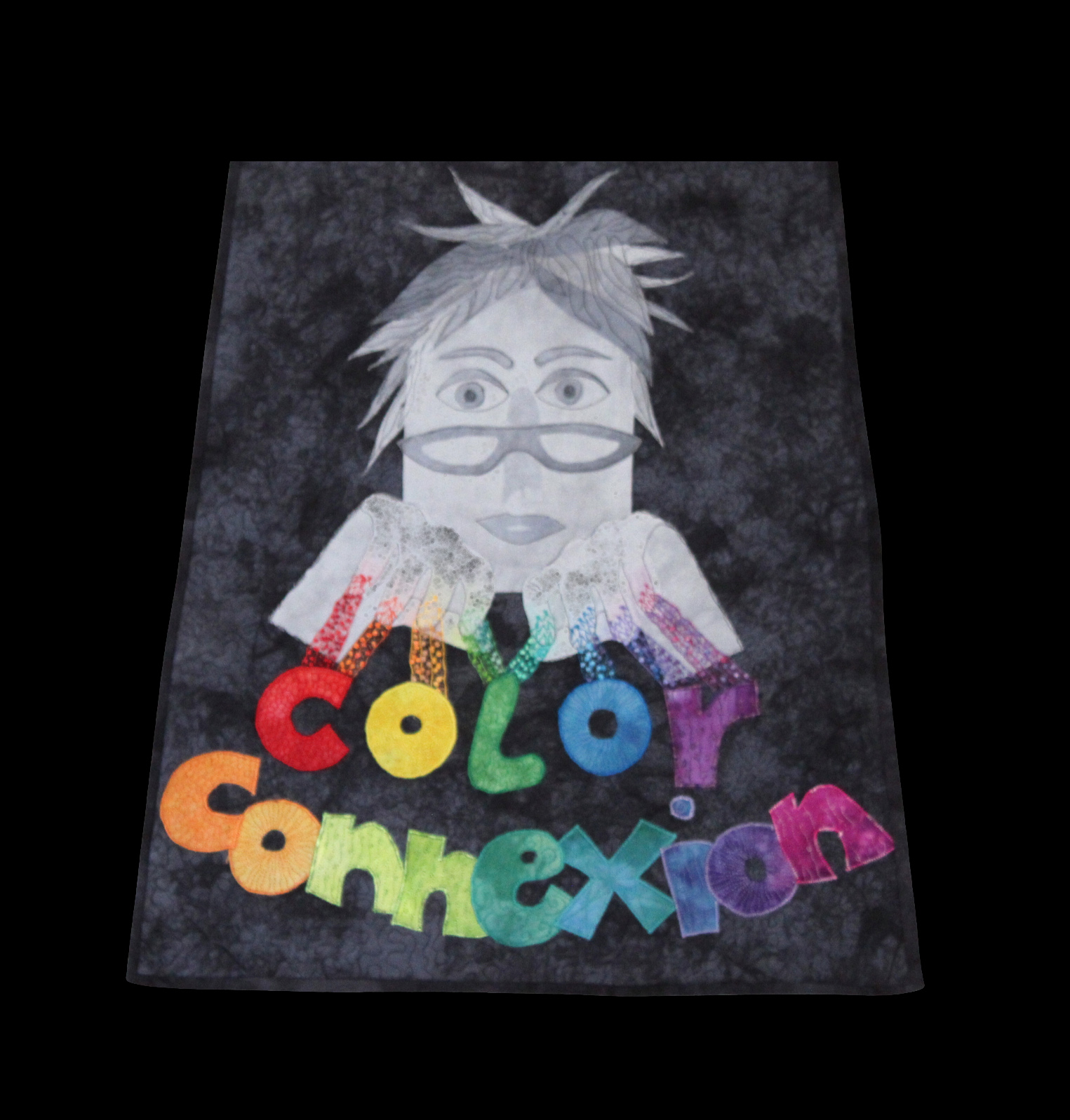 How it's Made
Recipe: take 100% cotton with a tight weave suitable for hand and machine quilting. Add Procion MX dye which bonds with the fabric, unlike fabric paints. Tap magic wand to add a touch of magic as the colors swirl and blend together in low water immersion dyebaths. This creates a random texture on the fabric with lighter and darker areas of the particular color. Wash several times in very hot water to release excess dye. Iron for hours, wishing there was a magic wand for that! Admire, pet and maybe even make something with all the lovely fabric!
Shop Policies
Housekeeping:
* Orders can take up to 2 weeks to process as stepped gradients are dyed to order. Stash packs and colorwash gradients ship within a week.
* No rush orders. I want your fabric to be colorfast and so do you! That takes time.
* All shipping is via USPS.
* If you have an issue with an order please contact me so we can reach a mutually satisfactory resolution.
* Reviews are very helpful to online sellers, so if you could take time to leave a review that would be much appreciated.
FAQ

1. Does the fabric fade?
I use Procion MX dyes which bond with the fabric and are color fast. However, all fabric will fade if constantly exposed to direct sunlight.
2. How do I wash hand dyed fabric?
Your fabric is preshrunk due to the multiple hot washes it has gone through to remove the excess dye. Fabric is color fast in a cold wash. If you use hot water, a Colorcatcher is recommended.
3. Do you offer discounts?
Sign up for my (infrequent) newsletter at colorconnexion@gmail.com to hear the latest about sales and special offers.
4. Is your studio a smoke free zone?
Sure is!
5. Do you have pets?
I have 2 furry overlords.
6. Do you use scented detergent?
I am aware that some people have allergies. I do not use scented detergents, or fabric softener sheets on my hand dyed fabric. Fabric is washed in Dawn dishwashing soap and I use wool dryer balls.
7. Do you make all the fabric yourself?

I do, and I have the callouses to prove it...
8. Do you do custom orders?

I do. I am happy to work with customers to try to bring their vision to life!
9. Why do I have to wait 2 weeks for some of your fabric?
Color wash gradients, stash packs and ice dyes are listed when they are already made, and will ship within 2-5 business days. Stepped gradients are dyed to order because I offer a wide range of colors and cannot keep them all in stock. Unfortunately there is no magic wand for the dyeing process. Once the dye has been applied, fabric must sit for 24 hours to allow the dye to bond chemically with the fabric. Then begins the first of many wash outs, including an overnight soak. To keep my sanity and my body intact, there is a 2 week production time on all gradient bundles. If fabric is in stock it will ship sooner. If you have a deadline, let me know upfront and I can tell you what the time line will be for your order.
Privacy policy:
Your information is collected and used by Color Connexion and Goimagine solely to process the order and for tax purposes.
Return policy:
Fabric may be returned within 14 days of receipt, provided it is in the original condition. Return shipping to be paid by buyer, except in the case of defect. Once I receive and QC the return, a refund will be issued to the original credit card used by the buyer.
Please sign in so that we can notify you about a reply