About this Product
Fireside Embrace captures the cozy essence of a crackling fire. Smoky cedar and pine meet sweet hints of brown sugar and vanilla, while a warm blend of sugar, cinnamon, and buttercream swirl with honey and molasses. This fragrance embodies a comforting, fireside hug for your senses.
Top notes: Buttercream, Confectionary Sugar, Cedar
Middle notes: Fresh Honey, Cinnamon, Smoke, Brown Sugar
Bottom notes: Molasses, Vanilla, Roasted Marshmallow, Charred Wood
This natural odor eliminating room spray base is hydra-based, utilizing reverse osmosis and deionization technology, and formulated to effectively neutralize and remove offensive back odors. It leaves no residue behind when over-saturation does not occur, although we highly recommend using very sparingly on hardwood floors. It can also be sprayed onto linens and upholstery. An ideal choice for use in households and businesses.
Odor Eliminating Technology - this base does more than just any other pre-blended base currently available. Most bases simply "mask" various back odors, causing overall poor performance and less than desirable outcomes. Our base utilizes state of the art, commercial grade naturally derived odor attacking enzymes to neutralize and absorb a wide variety of undesired back odors such as smoke, sweat, pet odor, bathroom odors, trash and more!
Primary/Active Ingredients: RO/DI Water, DEG Monobuytl Ether, Natural Odor Absorbing Enzymes
Note: The identity of the specific components of this mixture is proprietary information and is regarded to be a trade secret, in accordance with Paragraph 1910.1200 of Title 29 of the Code of Federal Regulations
Big Stone Gap, VA
Thank you for the overwhelming support. Orders will be slightly delayed due to the number of orders over the last few days.Current processing time is…
Contact Maker

Meet the Maker
Hello all. My name is Jill and I live in a small mountain town called Big Stone Gap, VA. I am a wife, mother, and dog lover. I grew up in Newark, DE and moved to the country when our son was a baby for a quieter life. The mountains sure have delivered. While I have enjoyed the peace and slower way of life, I did find myself wanting to find a hobby. I worked in direct sales selling candles and wax melts for years, because I, like most girls, had to have all the smell goods. So I decided I would attempt to make my own. I was not only successful, but found so much happiness in curating something that smelled so amazing. I then started making soaps and a few other things and became completely obsessed with making (in a good way LOL)!
So since have always had a passion for smell goods and have now found this love for creating by hand. I am so excited to share them with you! Handcrafting candles, soaps, wax melts, and more brings me such joy and I hope you feel the same way when you open your package.
XOXO,
Jill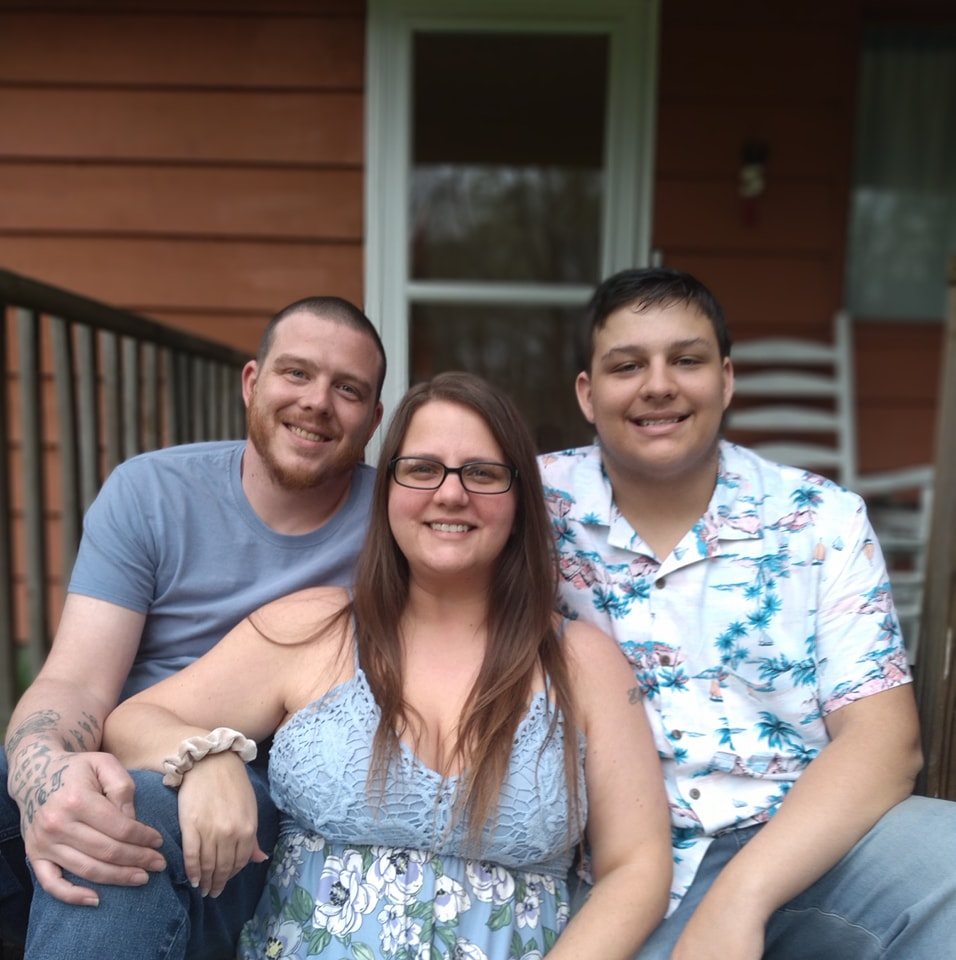 Shop Policies
Thank you for supporting small handmade businesses. Please review product care instructions and other policies below.
Candle Care: Your candle has arrived and you can't wait to light it up, but let's chat for a moment. Wooden wick candles can be a little tricky if you aren't used to them. Make sure you trim your wicks 1/5 to 1/4 inch before your first burn, but be careful to not trim to short or the wax will drown your wick. Once you find the sweet spot, just maintain throughout your future burns. Always keep your wick trimmed and allow a full melt pool (wax melted to all sides) before you extinguish. Make sure your candles are burned on flat surfaces away from flammable materials, drafts, fans, etc. Since I use 100% natural soy, you will occasionally see frosting (white spots) on your wax. This is completely normal. Your product is not dried out and will melt just as beautifully. Our candles last approximately 50-70 hours.
Wax Melt Care: Simply pop out a cube or two of your scented wax melts and watch them begin to shimmer as they heat and melt. Our 6 pack of melts easily lasts 30+ hours.
Soap Care: Lather and rinse. To extend the live of your soap bars, we do suggest storing in a cold, dry area.
All products should be kept out of the reach of pets and children. Soap products many be sensitive to younger skin so use caution and test before full body use. Please review ingredients and avoid use if you have an allergy to any ingredients.
Processing Times: Orders are processed and shipped within 2-5 business days in most cases. Please keep in mind, this is the timeframe for me to process and ship. This does not include shipping times. I am not responsible for delays caused by USPS.
Return/Refund Policy: Returns are NOT accepted, however, if you order is incorrect or damaged, I will gladly correct the issue with a new shipment or refund. Orders that fail to arrive or are damaged by the shipping provider will sometimes require you to submit a claim with USPS.
Please sign in so that we can notify you about a reply