About this Product
Give your grad something cool for their special day. A custom made stole is a great keepsake for your grad to see how far they have come. Stoles come with two sections Class of 20-- on the left panel and organization on the right panel, and or visa versa. Each additional section is an extra $15. You can also have pictures put on the back of the stole. Please keep in mind that if you want pictures on the back of the stole the pictures will have to be put on white fabric.

Please make sure that you send me the pictures of the grad that you would like on the stole if you are including them on the stole, the information you would like on the stole, Graduation year, etc when you order by sending me a message. A drawing is great but it doesn't have to be perfect just as long as it's legible. Being that these are custom made items, you will need to be readily available to preview mock-ups of the design before they are made, so please make sure you stay close to your device so that I may contact you via Messenger. If there are crests/seals/logos that need to be added there will be a $25 digitizing fee if you do not provide the embroidery file. Any Greek letters or fonts that are two toned, with pearls, stars, flowers, etc are considered logos. Single color Greek letters are not considered logos. Please message me with your requests if you have any questions BEFORE you order.
Stoles are 100% polyester satin material. They will be ironed when they are ready to ship but can be ironed with a light iron when you receive them if need be.
These items are also a great gift idea for a future grad as well as an awesome fundraiser idea for sports teams and organizations. If you are ordering for a group of more then 30 please message me for a group discount. I would like to thank you for viewing my items and if there is anything that you would like for me to design for you, please feel free to contact me. I welcome your ideas as long as they are in good taste. And again, thank you for your business!!!
ALL ITEMS ARE MADE IN A SMOKE-FREE FACILITY!!! Items ship as quick as possible as you can see from my reviews.
Custom made items non-refundable.
Parker, CO
All items in my shop can be custom made to your liking. Please message me with your inquiries. I will be happy to accommodate. 
Contact Maker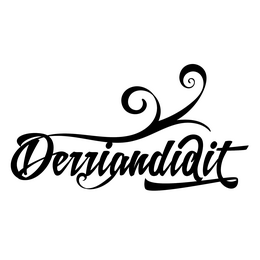 Meet the Maker
Originally from Columbus, Ohio so my husband calls me nutty but I say that's just the Buckeye in me. I spent 7 years in the 82nd Airborne Division in Fort Bragg, NC. I lived at the United States Military Academy is in West Point, NY. I lived in Georgia for a while, hence the "I burp Red and Black" burp clothes and bibs. (I'm back only momentarily) And I am happy to say, I am more then just a Ray Lewis fan now, but a Ravens fan. And now that I am in Broncos Country, the orange and blue things have come. So needless to say most of the products I have in my shop are about those places and things that I have lived and loved. I've always known that I was good with my hands. I was blessed with two wonderful grandmothers that did a lot with theirs. They never really taught me how to knit, crochet, or sew, but childhood memories got the best of me when I saw a friend of mine crocheting and it started from there. (So don't think your kids/grandkids won't do what you do. They may not do it now, but they see you, and may do it later.) It all started with one hat that I wore. Everywhere I went people asked me where I got it and I said, "I made it." Then of course they would ask for me to make them one. After a while people started asking other people who made it. And the answer was Derrian did. So that's the reason I named my shop DerrianDidIt (Derrian Did It) "Derrian made it" seemed a little weird to me and when I was younger for some reason I was the blame for many things. I think it was because my sister thought I was going to get in trouble, for instance. The lawn mower was moved, my father came home and said, "Who touched the lawnmower?" My sister, "Derrian Did It" He smiled as he looked outside at the freshly cut grass. Then again my father comes in, "Who painted the living room?" My sister, "Derrian Did It" he smiles as he says, "Thank you, I was hoping that the walls would just paint themselves but I'm glad to see you did it." He was a single father trying to raise two girls so needless to say, you get tired some times. But that is the back story to my shop and the name of it. I pray that the thing you purchase from my shop will create memories as wonderful to you and the special people in your life as the things I make and the name does to me. Have a great day, everyday, on purpose. God, Family, Work, in that order, Derrian P.S. I DO NOT, and WILL NOT make anything for the state up north or Navy, so please do not ask. Your order WILL BE REFUNDED!!!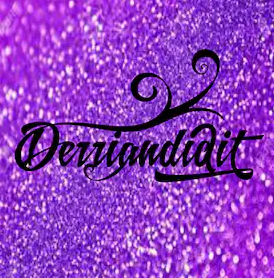 How it's Made
These stoles are custom made from with fabric, thread, sewing machine, and embroidery machine.
Shop Policies
Please message me prior to ordering if you have any questions before you order. There are no refunds or exchanges on custom items or digital downloads. If there are any concerns please message us directly. God, Family, Work, in that order, Derrian
Please sign in so that we can notify you about a reply