About this Product
Blueberry Tart is a light blue berry polish with a cornflower blue luster and sugary reflective glitter.
Full Coverage: 2-3 coats
Finish: Reflective
Texture: Slight texture, can be smoothed with a top coat
Size: 15ml
Swatches By: @jackiebodick @reza_blade
Please note: Lighting greatly affects how this polish looks. Photos show indoor lighting, outdoor lighting, and camera flash. Video shows reflective glitter using flash.
♦♦♦♦♦♦♦♦
Care Instructions:
Some separation may occur, shake well before use.
Base Coat & Top Coat are recommended for best results.
Store in a cool, dry place out of the sun.
If you desire a thinner consistency please use a good quality thinner, acetone will damage polish.
Nail polish is for external use only, is flammable, and should be kept out of the reach of children.
While I try to ensure all photos are a true representation of the polish, please note colors may appear different depending on your screen settings. All polishes are handmade in small batches.
Ingredients: Butyl Acetate, Ethyl Acetate, Nitrocellulose , Acetyl Tributyl Citrate, Isobutyl Acetate, Isopropyl Alcohol, Adipic Acid, Neopentyl Glycol, Trimellitic Anhydride Copolymer, Silica, Styrene, Acrylates Copolymer, N-Butyl Alcohol, Benzophenone-1
May also contain: Mica, Glitter, Resin Polyester, Magnesium Fluoride-Coated Aluminum, Ultramarine Blue, Calcium Resinate, D&C Red #34, Red #28, Red #7, Red #6, Rosin, Carbon Black,D&C Yellow #10, Aluminum Powder, Violet #15, Blue #15, Iron Oxide, Titanium Dioxide, Tin Oxide
NeVerMind Polish is 5-free, cruelty free, vegan, & handmade in the USA.
Never tested on Animals.
5-Free means it does not contain: Toluene, Formaldehyde, DBP- Dibutyl Phthalate, Formaldehyde Resins, or Camphor.
Chicago, IL
Free US Shipping on orders over $60. No code needed.
Contact Maker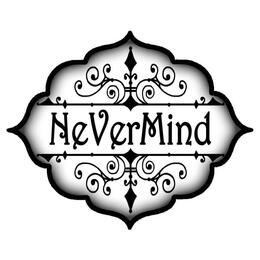 Meet the Maker
Hello, I'm Jenn. I've always loved nail polish and when I discovered the world of indie polish and nail art I was blown away and admittedly, became a bit obsessed. Every week my coworkers would want to see what new nail art I had done over the weekend. After years of doing nail art I started to get frustrated by not being able to find that perfect color or finding it only to discover that it was no longer available so I set out to make my own nail polish.
After tons of research, loads of hideous nail polish experiments, and nearly a year of testing I released my first collection in September of 2016 at Polish Con in Chicago. It's been quite a crazy ride since then but I've loved every minute. What's my favorite thing about running NeVerMind? Seeing all the amazing manicures and nail art from my customers. It's the community that makes all this worth it.
Shop Policies
Policies

Orders currently ship within 7 business days of order (business days are Monday - Friday, excluding holidays). Orders are processed in the order that they are received. You will be notified via email when your order has shipped.
All sales are final. NO returns will be accepted for any reason.
NeVerMind Apothecary is not responsible for lost packages due to incorrect addresses. Please double check your input for accuracy.
Packages will not be refunded or reshipped once the tracking information indicates the package was delivered (marked delivered, accepted, received, etc.).
In the event that you received a broken polish or your order was incorrect - please email us within 5 days with photo evidence.
We do NOT refund shipping on multiple orders but we will try our best to consolidate orders into one package for your convenience.
NeVerMind Apothecary reserves the right to cancel and refund any order at our discretion.
As with any handmade product, slight variations will occur.
NeVerMind Apothecary is not responsible for any customs fees, taxes, duties, VAT, or tariffs that may occur with orders.
FAQ
Q. Do you have any discounts?
A. Sign up for the NeVerMind Coven rewards program at nevermindapothecary.com. Earn points that can be used towards gift cards.

Q. What does 5-free mean?
A. Free of Toluene, Formaldehyde, DBP- Dibutyl Phthalate, Formaldehyde Resins, and Camphor.

Q. What are the ingredients in your nail polish?
A. Butyl Acetate, Ethyl Acetate, Nitrocellulose , Acetyl Tributyl Citrate, Isobutyl Acetate, Isopropyl Alcohol, Adipic Acid, Neopentyl Glycol, Trimellitic Anhydride Copolymer, Silica, Styrene, Acrylates Copolymer, N-Butyl Alcohol, Benzophenone-1

May also contain: Mica, Glitter, Resin Polyester, Magnesium Fluoride-Coated Aluminum, Ultramarine Blue, Calcium Resinate, D&C Red #34, Red #28, Red #7, Red #6, Rosin, Carbon Black,D&C Yellow #10, Aluminum Powder, Violet #15, Blue #15, Iron Oxide, Titanium Dioxide, Tin Oxide

Nail polish is for external use only, is flammable, and should be kept out of the reach of children. While I try to ensure all photos are a true representation of the polish, please note colors may appear different depending on your screen settings. All polishes are handmade in small batches.

Q. I received a damaged/broken bottle, now what?
A. If your order was damaged during shipping please contact us within 5 days of delivery. Please send photos of the damaged item and packaging to Support@nevermindpolish.com

Q. Can I swatch for NeVerMind?
A. NeVerMind is not currently accepting new swatchers but feel free to fill out our Swatcher Application

Q. Do you accept custom orders?
A. We do not take custom orders but if you have an idea for a polish or decal design we'd love to hear it. Management@nevermindpolish.com

Q. Do you sell wholesale?
A. For wholesale inquiries email: Management@nevermindpolish.com If you have any problems with your order please contact us at: Support@nevermindpolish.com
Please sign in so that we can notify you about a reply