About this Product
Decorative Pen & Pencil Sets are the perfect gift for teachers and students. They also make perfect gifts for someone special for birthdays or other special occasions….but who needs a special occasion to give a beautiful gift??? Are you a tea lover? Do you know someone who loves tea?
Hand-decorated pens & pencils are available in a wide range of colors and themes. Ink color is black gel pen. They are retractable and refillable pens.
Pencil is a mechanical pencil and is refillable.
Matching beaded keychain is available as an add-on (picture of matching keychain available soon).
Handmade
Materials: gel pen/ballpoint pen/mechanical pencil, resin, non-resin coating, glitter, rhinestones, sequins, and other decorating materials, non-toxic
Dimensions: approximately 6" long
Weight: approximately 17-36g
Due to the fact that each pen is handmade and there may be slight variations and imperfections making each one unique. Colors may vary slightly.
Each pen & pencil is packaged in a clear bag with care instructions included.
Options available:
You may have a name added
You can add on a matching charm
You can add on a matching keychain
You can add on a black velvet bag
ALL items are made as they are ordered. Please refer to our Company Policies page for all of our terms and turnaround times.
NOTE: Additional custom options may be added for an additional fee. Please contact us prior to purchase if you are looking for additional custom options outside of what is shown here.
Raleigh,
So excited to be joining Goimagine.  Please be patient as our store is loaded with lots of gotta-have glittery accessories.
Contact Maker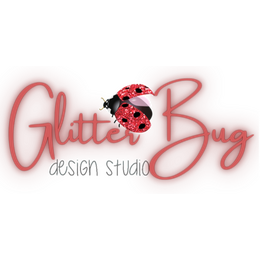 Meet the Maker
Glitter Bug Design Studio ….. we help you to "Be your own kind of sparkle!!".
Glitter Bug Design Studio (GBDS) got started in the fall of 2020. After working with acrylics and UV gel products in the salon industry for over 30 years it was time to take it to the next level. Taking the experience with sculpting using nail products, I decided to begin resin crafting using silicone molds and epoxy resin. It allows me to continue in the creative arts without being cooped up in a salon all day. I fell in love with the craft.
Where'd the name come from??? Well…..I owned a nail salon where I worked with glitter every day which meant that everywhere I went I left behind some glitter….. and I also had a convertible VW Beetle…..my custom tag was GlttrBug. I loved it, it stuck, so here we are with Glitter Bug Design Studio. It's cute and it's catchy.
Nearly everything created by GBDS is custom-made. But there are also many ready-to-ship items available. For this reason, shipping times will vary depending upon the items ordered (be sure to check each listing for turnaround time on custom orders). Every order is carefully and lovingly created and packaged for customer satisfaction. We are starting out with gift items crafted out of resin with embellishments that include glitter, dried botanicals, shells, sand, and anything else you may desire to have included in your art piece. All drinkware and pens that have coatings on them are made using a non-toxic, non-hazardous, and epoxy-free top coat. In most instances, drinkware and pens are completely epoxy-free (even lower layers).
Glitter Hugs & Inky Wishes,
Melodie Hand - Your glittery maker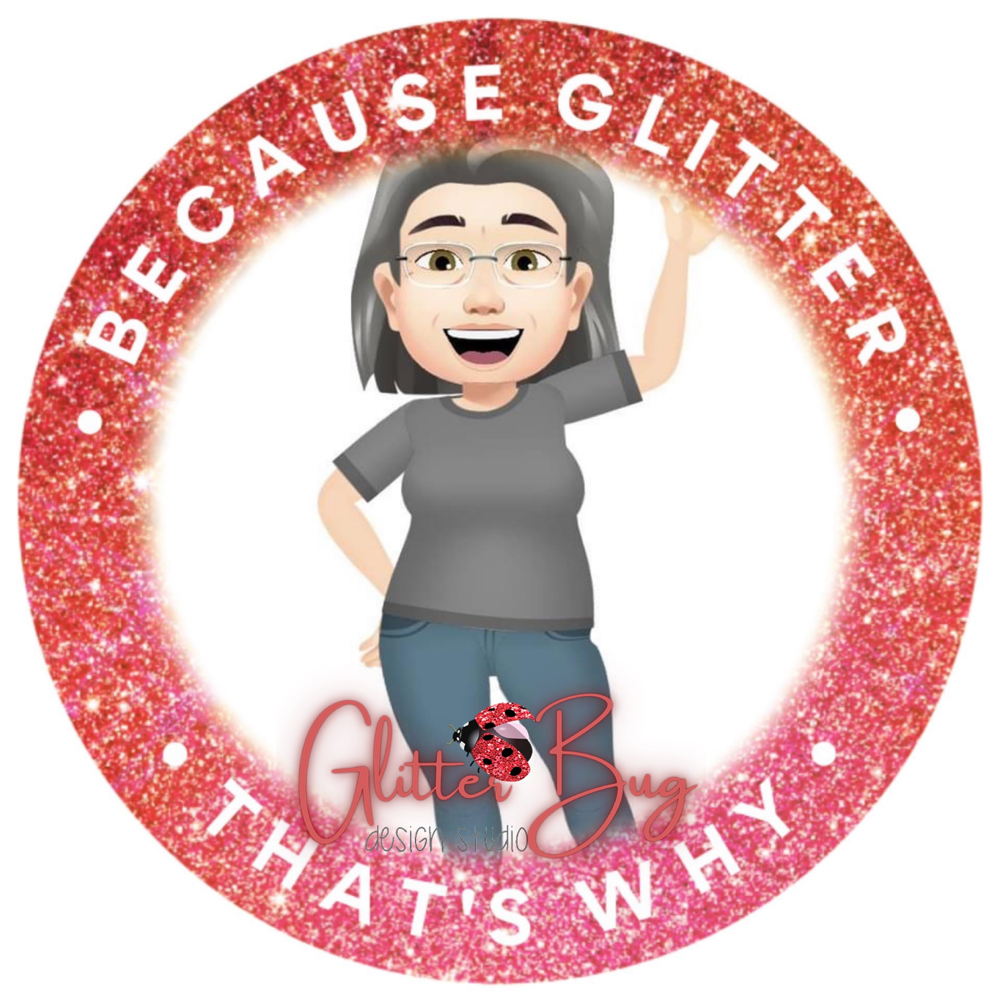 How it's Made
Gel pen base (or ballpoint pen, or mechanical pencil) is prepped, colored and then glittered. Once the base color has been added the image is placed. There are several layers of UV Resin added to create a smooth pen. Sanding is done as needed. The pen is then sealed with up to 3 layers of an epoxy-free, non-toxic, UV resistant coating which provides a high gloss shine. Each pen takes at least 2 days to complete. Additional decorative pieces may be added if needed.
Shop Policies
Glitter Bug Design Studio is a brand of Melodie Hand. Payments will appear on your bank statement as either Glitter Bug Design or Melodie Hand.
Returns/Refunds/Exchanges
We want all of our customers to be happy with their purchases. If you purchase one of our regularly stocked products (not custom – see below regarding custom products) and are not happy with it, please contact us as soon as possible.
We do not offer returns, refunds, or exchanges on custom orders unless there has been an in-house error. Custom orders would be considered a product that you have requested a specific blend of colors, embellishments, names, phrases, logo, etc that is outside of what our regularly stocked products are. Custom orders may also include products that have custom names or sizes, even if the product itself is a stock item. If you are sent the wrong product we will correct the problem right away.
Shipping Procedures
There is a minimum of 48 business hour turn-around time for processing and shipping in-stock items. Custom products may take up to 2-4 weeks for turn-around (tumblers may take 4 weeks depending upon design and custom requirements). Shipping times vary due to the size of the project and the type of resin/coating we need to use. This is due to the varying curing times required for each type of product. We make every effort to get orders processed and shipped ASAP. However, at certain times of the year (ex. Holidays) delivery times may be extended due to higher demand and longer shipping times from shipping carriers. In addition, if in-stock AND custom orders are placed on the same order they will all ship at one time once the custom items are ready.
Please be sure to provide a shipping address that generally has someone present that can accept delivery. We are not responsible for packages that are left outside by any mail/package carrier. Nor are we responsible for packages that are not picked up or alternate delivery arrangements made once notice is left by the carrier about an attempted delivery of a package.
Any errors must be reported within 7 business days of delivery of the package (we use tracking information to determine delivery dates of orders). Please check your packages carefully when they arrive.
We generally use USPS Priority Mail or First Class with tracking information. However, we reserve the right to use the carrier service of our choice. If a specific carrier is requested additional fees may be charged. Shipping costs are calculated based on realtime USPS rates that are calculated based on the shipping weight of the order.
Wholesale
We are not accepting wholesale orders at this time.
International Orders
At this time we are only shipping to addresses in the United States. We are not currently shipping in territories of the USA (Guam, Puerto Rico, or Virgin Islands). And we are also not currently shipping to Canada. But, we will keep you posted as these options become available.
Payment Types Accepted
We currently accept Visa, Mastercard, American Express and Discover credit cards, checks, and money orders. Cash and checks are accepted at local events where we are set up as vendors. Orders are not shipped without payment in full. Custom orders will not begin production without payment in full. If making payment via check, your order will not begin production or ship until payment funds have cleared our bank.
Copyright and Trademark
No information on this website, our social media accounts, or any other printed literature, etc may be reproduced in any way without prior written permission. All website graphics, designs, and images are copyright Glitter Bug Design Studio/The Soap Hut/Melodie Hand unless otherwise noted. This includes, but is not limited to: website content, website graphics, website images, all company-provided literature, catalog, brochures, etc. At times we do utilize graphics, tubes, and other types of images from purchased memberships or license agreements with various graphic design and stock image companies. These images may be incorporated in some of our final product designs and/or used to create literature, labels, etc presented in the Glitter Bug Design Studio product line. The individual elements have copyrights that are held by various companies and/or artists.
Privacy Policy
Thank you for choosing to be a part of the GlitterBug Design Studio community. We are committed to protecting your personal information and your right to privacy. If you have any questions or concerns about our notice or our practices with regards to your personal information, please contact us at sparkle@glitterbugdesign.com . You may also visit our main website to view our full Privacy Policy - www.GlitterBugDesign.com

Please sign in so that we can notify you about a reply