Please sign in so that we can notify you about a reply
Fine art photography by The Poetry of Nature printed on metal and ready to hang.
PRINTS ON METAL

If you like a glossy sheen, vibrant color, and a luminescent feel, then prints on metal would be good for you.
When metal prints are made, dye is infused right onto a coated aluminum sheet, giving the print an almost magical quality. The surface is scratch-resistant and waterproof. You have your choice of a matte, satin or glossy finish. You also have your choice of square corners or rounded corners.
Metal prints do not require frames and will come with a float mount on the back for easy hanging.
Ordering is easy! Simply choose your size from the list above, then, in the message section of check out let me know the title of the image you would like. I do use a professional photo lab to print on metal so please allow 5-7 days before I can ship to you.
Thank you so much! if you any questions feel free to contact me.
~Katharine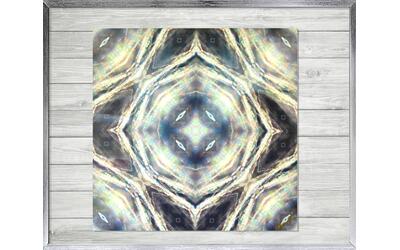 PRINTS ON METAL

Metal prints can be quite stunning! Especially with nature images. They are light weight, almost indestructible, and come ready to hang. Gloss coatings make them glow, but even a satin or matte looks nice too.
When you order a metal print, I will send you the poem on a separate piece of paper, about the size of a 3 x 5 card, on a nice card-stock, mounted on a magnet, that way, it can stick to the back of the print! :)
*Not all images can go as big as 16x22, so if that is the size you are interested in, please check with me to be sure I can do it.
~~~~~~~~~~~~~~~
Prefer a more natural look and feel? Both canvas prints and prints on wood offer a more rustic, painter feel.
Thank you! Please reach out if you have any questions. Thank you!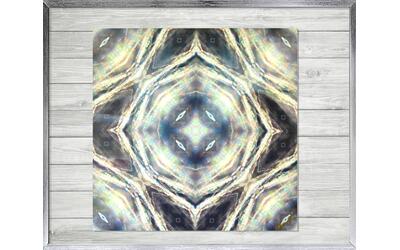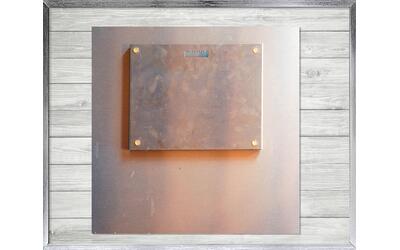 Hello! Welcome to my shop. My name is Katharine Emlen and I am the writer / photographer behind The Poetry of Nature.
Nothing brings me greater joy than being outside in this beautiful world of ours. Nature, I find, provides the most wonderful canvas, no matter where you look. I have seen tremendous beauty in dying leaves, personalities hanging out in ditches, and remarkable compositions in the most unlikely of places.
Sometimes, I pretend I am an ant, because if I were an ant, those itty-bitty water drops would be pillows to rest upon, that blade of grass a slide, and the dew covered wheat, a jungle gym for play.
I tend to get lost in my imagination and I allow nature be alive...it's not just three drops on a leaf, but a family of travelers, not just a twisted tendril, but a lover's embrace...
When I allow Nature to be sentient, I see all sorts of stories within her. They are the same as ours! Triumph, struggle, comfort, joy....I see it in the twist of a tendril, patterns in ice, the way the water drops sit on the curve of a leaf.
Usually, I stumble upon these stories. And when I do, I hear a poem in my head, so I include it with the image. This is why I call this my work, The Poetry of Nature.
Thank you for stopping by!
~Katharine M. Emlen
https://twitter.com/PoetryOfNature/
https://www.facebook.com/thepo...
https://www.instagram.com/thepoetryofnature/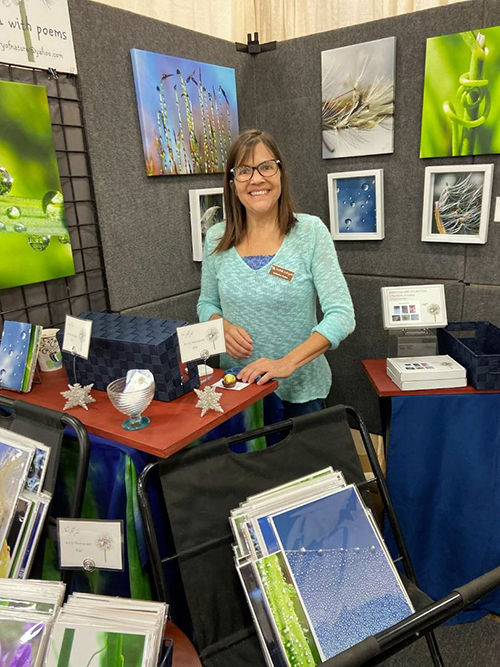 Thank you for your interest in The Poetry of Nature!
PROCESSING TIME
All of my photographs are printed to order using a professional photo lab. Because of this it can take up to 5 days of processing time before I can ship to you. So please allow 7-10 days from when you order until you receive your photo with poem.
Greeting cards and postcards will be shipped right away. :)

POEM
The poem will be included on a separate sheet of paper, allowing you to choose if it is part of your display. Although "Poetry Posters" are unique options as they pair the image and poem side by side. You can see what this looks like in the photos offered for each image.
RETURNS
If you are unhappy with your image I am happy to offer a refund once the photograph has been returned. I am also happy to exchange it for a different one of the same size, once the original has been returned. Returns and exchanges are accepted up to two weeks from reciept of order.
INTERNTIONAL
I do not yet offer Digital Downloads, but I am more than happy to ship without the sturdy board backing to save on weight. Please contact me if interested and I will work with you on the most economical way to get you your Poetry of Nature print.
Thank you!