About this Product
Made with polymer clay and hypoallergenic surgical steel metals.
Very lightweight and very comfortable to wear.
Due to the unique handmade nature of the jewelry, each pair may differ slightly and show slight imperfections. Each earring collection is made in small batches. Coloring may vary slightly.
Beaverton, OR
Each pair of polymer clay earrings is finished with surgical steel posts or hooks to offer a nickel free option that everyone can wear. Enjoy wearing…
Contact Maker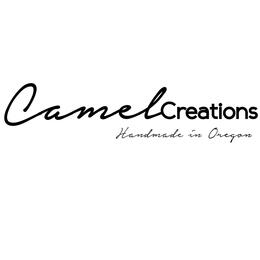 Meet the Maker
My love for polymer clay started when I was a teenager. My friend and I would make clay and hemp necklaces and bracelets to sell in the black market after school near the buses.
I left a 17 year career in medical administration to chase my dream of crafting for a living. I grew up idealistically thinking that everyone loved to craft. My first run in with a non-crafter was my daughter's friend who came over to play, and I had laid out crafts to do all afternoon. I was so confused when I heard "I don't really want to do crafts". I was unprepared! So I just let the kids play while I sat and contemplated a new life understanding. Ok, so some of that was a bit dramatic, but you get the point I am trying to make. This is my passion.
Offering my kids an available mom who works from home is the dream. Having the ability to drive them to and from school and participate in extracurricular activities is the lifestyle that we strive for as a family. From homestyle cooking, raising dogs and chickens, to gardening and taking walks, my polymer clay business will allow me the flexibility to provide and take care of our family with intention and purpose.
My husband and I just celebrated 15 years married (he is crafty too!!). We are raising 2 kids who are nine years apart, 2 small dogs, and 2 chickens. Our oldest daughter is an artist and an incredible role model and protector to our younger daughter who has Down syndrome. We have a special place in our hearts for kids with special needs, especially those who need a loving family to care for them. This is why we choose to support Reece's Rainbow.
Give Back: 5% of all sales will be donated to Reece's Rainbow who advocates and finds families for orphans internationally with Down syndrome and other special needs. Reece's Rainbow is a faith based, caring, inclusive, and altruistic community dedicated to global social change by serving orphans, advocates, and adoptive families, and promotes the acceptance of children with Down syndrome and other special needs www.reecesrainbow.org
What's with the name? Camel is a combination of our 2 daughters names, Cameron and Melody. Most of our Everyday Wear line offer a lot of neutral muted colors like camel, a light golden brown.
Contact Us: We would love to hear from you: camelcreations@camelcreations.com
Love Jesus, Love Family, Love Life.

Amanda Borges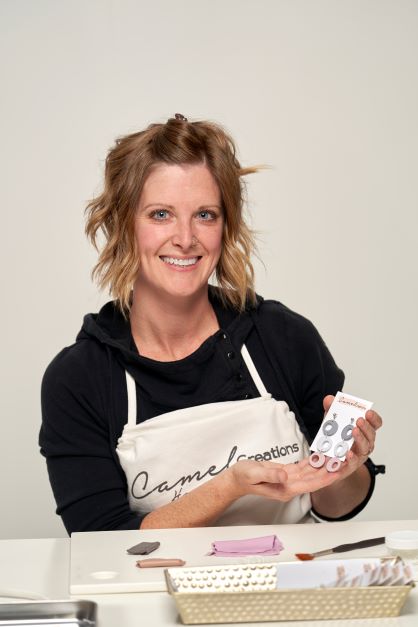 Shop Policies
Refunds: Due to hygienic purposes we do not accept returns. If you have an issue with your order, please reach out and we will do our best to resolve the issue.
Shipping will be completed within 5 days after the product(s) have been purchased.

Please sign in so that we can notify you about a reply