About this Product
Taking orders for Christmas 2024.
Hand knit Christmas stocking with Santa faces on both front and back, and candy canes on instep of stocking. Knit in your choice of yarns with fuzzy yarn for beards. Silver metal bells on points of green panel as shown. PERSONALIZATION is added at checkout for no additional cost. Name can be centered as shown with Antonino's stocking or on one side or the other as shown in second picture. Please note that colors of yarn can vary slightly based on acrylic or wool content.
Knit in acrylic or wool yarns, about 23-24 inches long and about 6 inches across.
Hand wash in cool water, if needed. Lay flat to dry.
Other designs are also available. https://www.pinterest.com/craf...
I custom knit Christmas Stockings upon request, in many patterns. Customers often ask me to duplicate the stocking their Grandmother or Great Aunt made so they have one for a new child, grandchild, or son or daughter in law.
WEST HENRIETTA, NY
My name is Marie, and my superpower is knitting!     I hand knit Christmas stockings (taking orders for Christmas 2024), and…
Contact Maker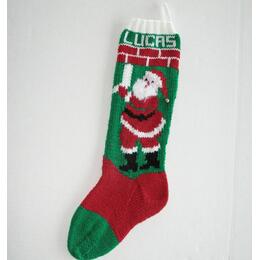 Meet the Maker
Hello, my name is Marie, welcome to my shop. I am a retired School Library Teacher and extreme knitter who also sews puppets from felt. I love to teach others to knit and often make items to donate to charity. Custom knitting requests are the most fun, so please contact me with your ideas.
My specialty is Personalized Christmas stockings. Hand knit heirloom Christmas stockings are custom knit in a variety of patterns. Taking orders for Christmas 2024 holiday season. I specialize in matching the family stocking that Grandma knit, to create a stocking for the newest family member.
My sewn felt puppets are matched with books for hours of fun. Custom requests for puppets without books for themed party favors are welcome.
Hope you enjoy my items for sale. Please check my Etsy shop for more options MFcrafts.etsy.com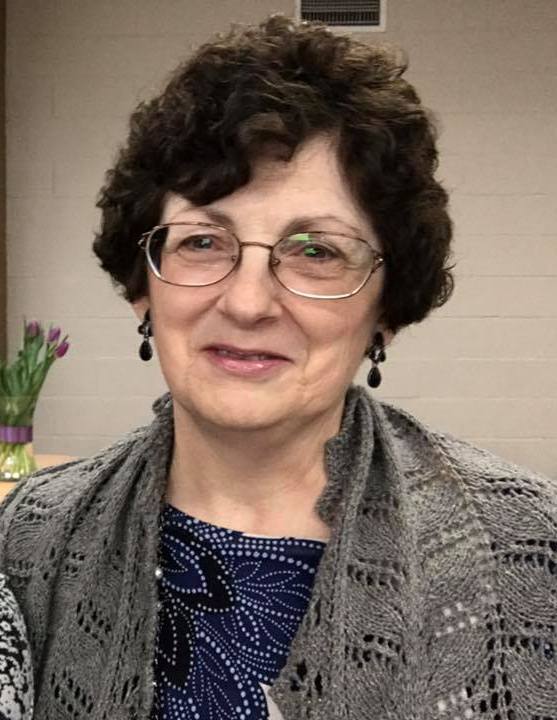 How it's Made
Completely hand knit by me in a smoke and pet free home.
Shop Policies
In stock items are usually shipped next business day following payment.
Please note that custom orders require time to knit. Because of the nature of personalized custom orders, returns are not possible.
You will be provided a tracking number once I ship your item, however, I am not responsible for USPS shipping delays. If you have a problem, please contact me and I will do what I can to assist.

I do want all my customers to be delighted with their purchases. I would expect the buyer to notify me of any concerns within 48 hours of receipt. I value good communication, and usually reply within less than 24 hours to your emails.

Please sign in so that we can notify you about a reply