Please sign in so that we can notify you about a reply
Classic 4 players Round wahoo game, large round Aggravation game
Wahoo is an old marble game that is the precursor to "Trouble" and "Sorry". Also called, "Aggravation" or "Ludo", this game is one many people remember playing with their grandparents and other family growing up! We want to share that tradition with your family by making you a custom Wahoo board that you can enjoy for years!
These beautiful works of art are a perfect gift to celebrate a wedding, anniversary, birthday, or Christmas, or just because. A unique piece that can be hung on the wall in your office or played daily with your family!
18" large round, 4 player Wahoo.
Beautiful pine stained the color of your choice:
Classic Chestnut
Dark Walnut
Cherry Wood
home/start holes painted to match the color of the marbles.
Each team is a different color, red, blue, green, or yellow, marked by their color of marble place.
Solid, deluxe marbles and dice for each player included!
Thanks for stopping by!
~Chris & Carrie
Stay connected! sign up for our newsletter @chrisncarries.com!
Chris and Carrie make all their game boards at their house in the Texas Panhandle. Chris is a woodworker with many years of experience. He cuts the boards, and hand drills all the holes, sands, and stains on each board as well. Carrie is the artist. She hand-paints each board- this includes not just the holes but any design you might want to be painted on your game board. Each game board is then sealed with lacquer, wrapped carefully with game instructions, marbles, and dice for play then shipped out to your family and friends for you to enjoy many fun games together!
Chris and I met in the beautiful forests of Washington State at Sol Duc Hot Springs in the summer of 1998 where we were both housekeepers at a resort. One year later, we got married just outside of Denali, Alaska. We have spent the last 20 years all over Texas and Arkansas with our 6 kids, ending up near the top of Texas in Amarillo.
We started out Chris'N'Carrie's at the Amarillo Community Market in the summer of 2017. We had hand-painted wood signs, some checkerboards, and a few wahoo game boards. Our game boards started to quickly take over as we realized we love to help families create memories together. We offer a variety of hand-drilled, classic wood-stained boards and love to do custom orders with family names, logos for business owners, and fully painted custom art boards as well. We realize that it is the small moments of life where we make great memories to share with others. We would love for you to join our little community as we create, play, and enjoy the journey!
All the best!
~Chris & Carrie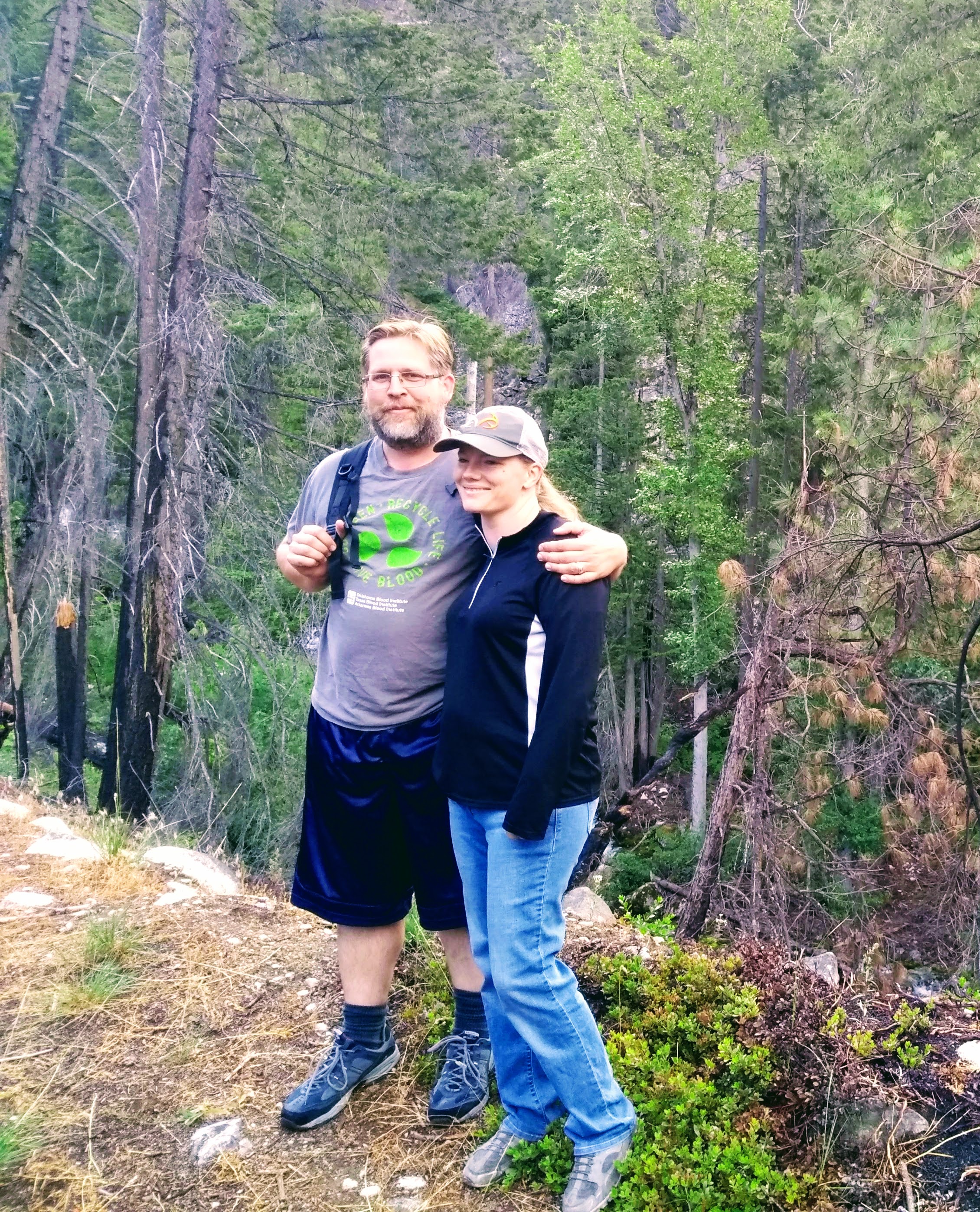 We are so glad that you are visiting our shop today! Each of our game boards is handcrafted and hand-painted by Chris and me. We take great pride in our work, knowing that these games will have many many games played on them throughout the years.
Canceling an order
If you are needing to cancel your order, we will happily cancel your order within 24 hrs of you placing your order. Please note that we try and get our wood-stained boards out as soon as possible, so if it has been marked as shipped, we cannot refund until we received the game board back.

Refunds
Any CUSTOM orders that need to be canceled after 24 hrs will only receive a 50% refund since we have already started on your board.
Due to the nature of custom items, we cannot refund custom boards once they have been shipped. If there is a problem with your board, please reach out to us!
Wood-stained orders canceled after 24 hrs will have a restocking fee of $15.
Need to contact us?
It is very important to us that you love your game board! After all, it will be a part of many memories for years to come! If you have any problems with your order, please contact us so we can work with you to make it right.
Have a question that we haven't answered on this page?
you can contact us through our goimagine page. Click on the "contact maker" button and we will get back to you as soon as possible!
Shipping
We use UPS or Priority Mail for shipping. Calculated shipping is added at checkout.
If your board arrives damaged, please take some pictures of the box and the damaged board. Contact us to send us the pictures so we can send you a new board and file a claim with the USPS or UPS.
If you have any questions or concerns with your delivery, please let us know and we will do our best to help you!
We are so excited to be a part of those memories for you and your family! Spending time with our kids and our friends is very important to us and we know that it is important to you as well. Sign up for our email at chrisncarries.com to stay connected and get our newsletter! We will have some great tips on game nights, tasty recipes, and new games that will be coming out! We look forward to meeting you!
Thank you for stopping by!
~Chris & Carrie