About this Product
With this order, you will receive either a single or set of customized 26.5-ounce beer mugs. They can be the same design or different. For instance, if you would like to have two mugs that have the same design on the front but name different names on the back, it can be done. You are also able to have a design on the front with the name on the front as pictured.

Or if you would like to purchase a mug but one person likes one organization and the other person likes to another, it can be done.
As long as they are ordered at the same time they will be marked at the listed discounted price.
These are made of very heavy glass and are dishwasher safe. They are of great quality and will last a very long time. If the design that you want is not seen please inbox me so that we can get it done and I will add it to the listing for future customers. This is an ETCHED product, this is not vinyl so you don't have to worry about the design coming off.
If you have any questions or special orders, please send a message! We will be happy to work with you. If you would like to have a quantity that is not listed please message me so I can build a custom order. If your organization is not listed please click Custom Request and put your organization in the comments.
Personalized Mugs that can be customized to your liking. Names can be added in the front or the back of the glass. If the names are on the front, your design will smaller then when the design is on the back of the mug. Please state if you would like the names on the front or the back during checkout. Also, If you would like the names to be in print or script.
Please make sure that your spelling is correct BEFORE submitting an order.
Shipping will be 5-7 business days depending on the size of the order.
All orders are made in a smoke-free facility.
Parker, CO
All items in my shop can be custom made to your liking. Please message me with your inquiries. I will be happy to accommodate. 
Contact Maker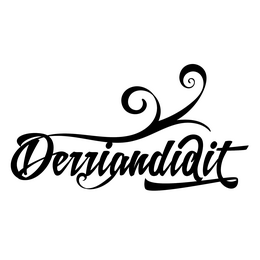 Meet the Maker
Originally from Columbus, Ohio so my husband calls me nutty but I say that's just the Buckeye in me. I spent 7 years in the 82nd Airborne Division in Fort Bragg, NC. I lived at the United States Military Academy is in West Point, NY. I lived in Georgia for a while, hence the "I burp Red and Black" burp clothes and bibs. (I'm back only momentarily) And I am happy to say, I am more then just a Ray Lewis fan now, but a Ravens fan. And now that I am in Broncos Country, the orange and blue things have come. So needless to say most of the products I have in my shop are about those places and things that I have lived and loved. I've always known that I was good with my hands. I was blessed with two wonderful grandmothers that did a lot with theirs. They never really taught me how to knit, crochet, or sew, but childhood memories got the best of me when I saw a friend of mine crocheting and it started from there. (So don't think your kids/grandkids won't do what you do. They may not do it now, but they see you, and may do it later.) It all started with one hat that I wore. Everywhere I went people asked me where I got it and I said, "I made it." Then of course they would ask for me to make them one. After a while people started asking other people who made it. And the answer was Derrian did. So that's the reason I named my shop DerrianDidIt (Derrian Did It) "Derrian made it" seemed a little weird to me and when I was younger for some reason I was the blame for many things. I think it was because my sister thought I was going to get in trouble, for instance. The lawn mower was moved, my father came home and said, "Who touched the lawnmower?" My sister, "Derrian Did It" He smiled as he looked outside at the freshly cut grass. Then again my father comes in, "Who painted the living room?" My sister, "Derrian Did It" he smiles as he says, "Thank you, I was hoping that the walls would just paint themselves but I'm glad to see you did it." He was a single father trying to raise two girls so needless to say, you get tired some times. But that is the back story to my shop and the name of it. I pray that the thing you purchase from my shop will create memories as wonderful to you and the special people in your life as the things I make and the name does to me. Have a great day, everyday, on purpose. God, Family, Work, in that order, Derrian P.S. I DO NOT, and WILL NOT make anything for the state up north or Navy, so please do not ask. Your order WILL BE REFUNDED!!!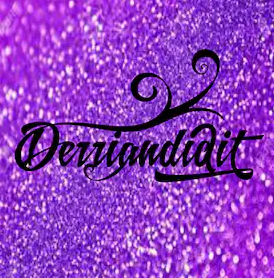 Shop Policies
Please message me prior to ordering if you have any questions before you order. There are no refunds or exchanges on custom items or digital downloads. If there are any concerns please message us directly. God, Family, Work, in that order, Derrian
Please sign in so that we can notify you about a reply