Please sign in so that we can notify you about a reply
These are such special gifts! Each comes in a pretty box with your choice of gift tag, and a fold over card with your personalized message.
Each Box contains 2 mini soaps ( 2 oz each ) A Lavender Zero Waste Lotion Bar and a Lavender Soy candle in a reusable travel tin.
Please send us a note with your choice of gift tag and message to your recipient. Make sure to input their address if it goes right to them! Note the shipping cost is included in the price :-) These are shipped in a Flat Rate Padded envelope which contains a protective box.
ABOUT THIS SUPER MILD GOAT MILK SOAP
All of our soap is made in the centuries old "Cold Process" method and cured several weeks to ensure a nice hard long-lasting bar for you! Each 2 ounce mini bar is made with Olive Oil for its moisturizing properties, coconut oil (fluffy lather) Soybean oil, Goat Milk (see below) Glycerine (helps maintain the skins moisture) Honey (emollient) Vitamin E. We have chosen each of the oils in these soaps for the properties they provide, the way they make your skin feel and the abundance of creamy lather.
We used Goat milk in these bars because it's fabulous for sensitive or dry skin. We used to make the soap without it and once we tried it we never went back!! It makes the pH of the soap much closer to our skin's own natural pH and adds B vitamins as well. We also love the creaminess of the lather the Goat Milk provides. Your soft skin will be happy too! Folks with very sensitive skin have found this soap to be very soothing and non-irritating. Great for mature skin too.
About the SOY CANDLES
They are hand-poured using pure, sustainable American grown soy wax. The wicks are cotton ( no zink or lead here! ). Soy is much less Smokey than other waxes. When you're finished with the candles, you can use hot soap water to clean out the tin, and there you have a container for small treasures!
ABOUT THE LOTION BAR
These Lotion bars are a full 1.3 ounces and made with Organic Shea Butter, hydrating Sweet Almond Oil, Protective Beeswax and Lavender Essential Oil. You push the tube from the bottom and smooth over dry areas like hands, elbows, knees and heels. The tube is made from biodegradable, zero waste paperboard! Nice to give a gift that cares for the environment too!
We have been making soap in small batches by hand since 2000, handmade goat milk soap is truly the best you can do for your skin! We know you will LOVE this soap!
We ship every day!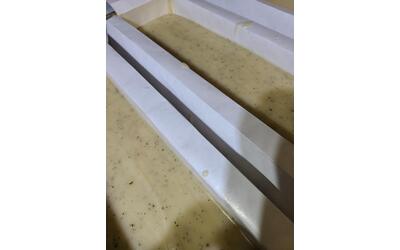 Our Soap is made in the centuries old Cold process method. they are made by hand and then placed in handmade wooden molds and set for 24 hours, then they are sliced by hand and put out on the curing racks to dry out. The moisture evaporates out during this process so you get a nice hard bar of handmade soap! After a couple of weeks, they are stamped and then wrapped and go to your house!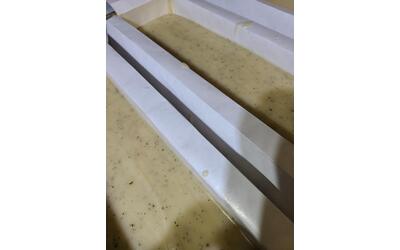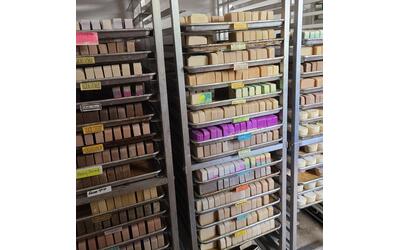 Greetings! I am Carla, creator of these amazing products! I am a former Registered Veterinary Technician so you can rest assured that our products remain in harmony with the environment and the Goats are treated with love!
I am inspired by nature and old movies! I love anything Art Nouveau or vintage, you will see many of the soap labels I designed slant that way!
I have been making soap and serving several Bay Area Farmers Markets since 2000. Currently you will find me at the following Farmers Markets:
we will not attend Concord
11-08-22
Tuesdays - Concord - Todos Santos Plaza - 10-2 ( Corner of Salvio / Grant Street ) Year- round
PLEASE NOTE WE WILL NOT BE ATTENDING AFTER DECEMBER 20th, 2022
Saturdays - Pinole - Bank of the West Parking Lot - 9 to 1 Year - Round
Sundays - Martinez - Corner of Ferry and Main - 9 to 1 Year - round
Photograph courtesy Thomas Rimpel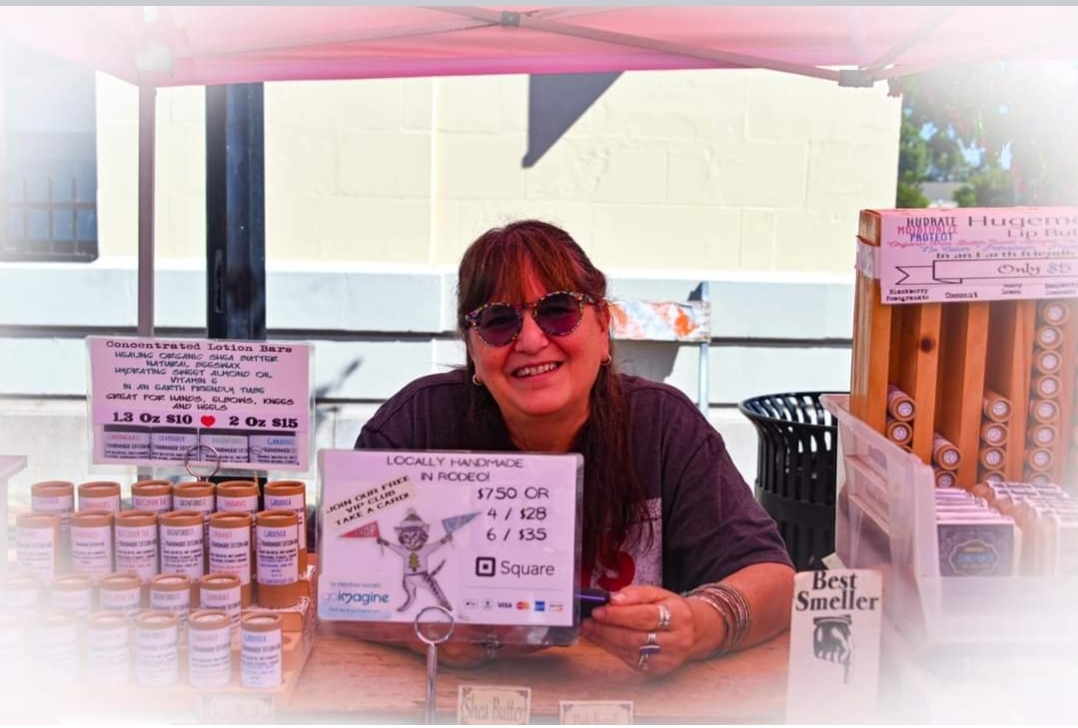 Due to the nature of our products we only accept returns if the items were damaged. However, do let us know if there's an issue, we are more than happy to make you happy!
All of our shipments go out to you with free shipping, within 24 hours excluding weekends and holidays.