About this Product
This Peking Opera Doll Needle Minder, Cover Minder is ideal for keeping your needle safe between stitching, without losing your needle or damaging the fabric of your Cross Stitch canvas. It's also great for holding that pesky "cover paper" out of your way while working on your Diamond Painting project. Can you imagine not crawling around on the floor looking for that lost needle? Wouldn't you like to have a pretty magnet holding back the cover paper on you WIP?
It is shown on a 4" Embroidery Hoop and a 4"x4" piece of Cover Paper for size determination.
Some of my items are one of a kind and can not be duplicated, so if you want it, grab it before someone else does because when it's gone, it's gone!
Custom orders are welcomed! If you are looking for a particular item that I do not have, please contact me. I might have it on hand and it just hasn't been listed yet.
If you would like a button attached to the back magnet for easy removal from your canvas, you can add that option at checkout. When being used as a Cover Minder most people prefer no button, but many that use it as a Needle Minder do want me to attach a button.
WHAT IS A COVER MINDER/NEEDLE MINDER? I'm so glad you asked...
A Needle Minder - Cover Minder is a pretty, decorative piece that has a magnet attached to the underside. They come with a second magnet which is placed behind your fabric or light pad to keep the minder in place. It's perfect for keeping your needle safe between stitching, without getting lost or damaging the fabric of your Cross Stitch project and holding that pesky "cover paper" out of your way when you are Diamond Painting. Needle minders are also ideal for keeping threads together when parking and can be used to hold your chart in place. Some people wear them as a Brooch to prevent putting holes in their clothing. They make beautiful Refrigerator Magnets, too!
ABOUT MY MINDERS
All of my Minders are made with love and they are made to the highest possible quality in a smoke free environment. Because these items are made to order I need to allow time for adhesives to dry and cure properly before packaging.
I only use Rare Earth Neodymium magnets. These are the strongest magnets commercially available making them most suitable for use in needle minders and cover minders. They are silver in color and can be fragile so it's never a good idea to let them bang together. It is always best to slide them apart.
I use a very strong Industrial strength adhesive to create a maximum bond.
To use, simply slide the two magnets apart, place the decorative top on the front of your project and place the second magnet underneath your project.
*Due to the strength of the magnets, to prevent cracking or breaking of the magnets, please do not allow them to clash together*
**If you need exact measurements of any item please message me directly**
***These magnets are very strong and are a choking hazard. Please be sure to keep them away from pets, children and any electronics and electronic medical devices***
Thank you for visiting The Dancin' Daisy and thank you for helping children in need by becoming part of the #caringeconomy and shopping at goimagine, the Marketplace that cares!
Maurepas, LA
*******EXCITING NEWS COMING SOON******* The Dancin Daisy would like to thank all of our loyal customers for your continued confidence and…
Contact Maker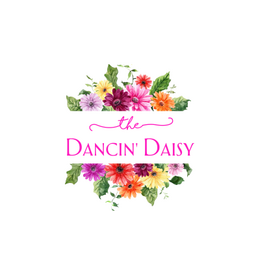 Meet the Maker
Hey Y'all! Welcome to The Dancin Daisy! We are Lisa and MeLissa, a mother/daughter team, that believe the art of being a creator is in the details. We don't stay within our comfort zone and try to create something extraordinary for you to enjoy. We feel that creation has NO LIMIT!
We live in South Louisiana and love the beautiful lakes, rivers and swamps that surround us. We love being on the water together with a fishing pole in our hands! We also enjoy "hunting" for items we can use to create our designs.
When The Dancin Daisy started in 2019 as a hobby, we never thought our love of crafting and creating would turn into a small business. Lisa was a paramedic/firefighter and MeLissa was an executive assistant, who each have a passion for "helping others". Now that we have both retired, we are creating for YOU full-time. We are so fortunate to be able to work together side-by-side designing and creating items to make you HAPPY!
Our creations cover a wide range of items. We started our small business making accessories that can be used for diamond painting and cross-stitch. While we still offer those, we have now added a variety of products that will keep your home looking beautiful. Our wreaths, table décor and creations made with oyster shells and alligator garfish scales are sure to enhance your home. Don't see what you want? Let us know and we will design something just for you.
All of this would not be possible without the help of our husbands, family, friends, and our wonderful customers who support us with every order! Thank you for helping us to make YOUR creation come to life.
What an honor it is to be affiliated with goimagine.com. There is nothing more rewarding to us than helping a child in need! So, Thank You. Thank you all for shopping small businesses and THANK YOU for being a part of the #caringeconomy and shopping on goimagine.
We appreciate you for visiting The Dancin Daisy. We look forward to working with you and creating something that puts a smile on your face!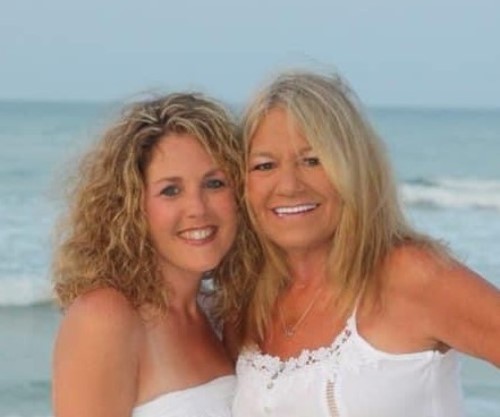 Shop Policies
Processing times vary per item. Each item will list the processing time.
Due to COVID, I do not accept returns or exchanges, but contact me if there is a problem with your order. I stand behind my products and pride my shop on 100% customer satisfaction so we will definitely work it out!
I accept cancellations within 3 hours of purchase for Custom/Personalized items and within 24 hours for all other orders. I cannot accept a cancellation after order has begun being made or is shipped.
I do not accept cancellations or issue refunds on pdf download files, as you receive them immediately upon purchase.
All orders will be shipped First Class unless Priority Shipping is purchased separately. USPS normally takes 3-5 days to deliver First Class packages, however, with COVID and employee shortages, they seem to still be experiencing delays in some areas and may take a little longer, even for Priority packages.
If your order arrives damaged, please contact me immediately. I will need for you to keep and take photos of the package, all packaging materials, and the damaged item/items. The post office will need this information for the "Damaged Package" insurance claim.
Please sign in so that we can notify you about a reply